New MagnaColour Ink Line Addresses Printing Frustrations
MagnaColour Ltd., Barnsley, U.K., has launched of a range of ink products aimed at addressing printers' long-held frustrations when using water-based inks.
The four new inks solve several different industry concerns, including slow drying when printing high detail; printing light colors on dark materials with a formaldehyde-free, water-based ink; and water-based ink that looks and performs better than PVC ink.
MagnaPrint Aquaflex achieves the performance of PVC with a water-based ink. MagnaPrint ULF Discharge has been designed to avoid the use of formaldehyde when printing on darker materials. MagnaPrint HB is a slow-drying, water-based ink formulated for use when fine detail and high-definition printing is required. MagnaPrint ND Soft Base is a non-drying ink that can be used on white or pale garments, as well as any PVC ink, but is far more economical, according to the company.
"We're known as a leading advocate of environmentally sensitive inks, for which there's a strong retailer and consumer demand," says Jeanette Hardy, sales director, MagnaColour Ltd. "In the past, performance has been used as an excuse for not using water-based inks. In reality, as technology and processes advance, we're making the impossible possible with water-based technology."
For more information, visit magnacolours.com. — M.D.
---
International Coatings Company has introduced its newly reformulated General Purpose Color Series (7600 Series).
FULL STORY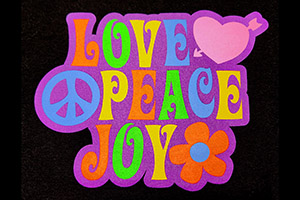 Lee Stuart, entrepreneur and YouTube creator, has added his spin to the Ryonet Riley Hopkins 250 6×4 Press and Multi-Station Press Cart.
FULL STORY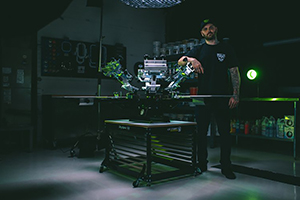 Long-time industry expert and Impressions magazine contributor Charlie Taublieb has released a new book, The Screen Printers Handbook & Survival Guide.
FULL STORY