PolyOne Launches New Color-Mixing System
PolyOne, Avon Lake, Ohio, recently launched non-phthalate Wilflex EPIC Rio, a new color-mixing system for textile inks.
Based on pigment technology and formulated for color strength, the inks are PANTONE-approved and boast an extended color range of 18 finished ink-mixing components.
As the most opaque color system in the Wilflex range, EPIC Rio maintains color precision and flexibility, and can help screen printers save ink and money by achieving color on press quicker, even with fine mesh-counts, according to the company.
The increased opacity of EPIC Rio also offers processing flexibility with regard to mesh screen selection, print strokes and direct print capability, all while maintaining PANTONE color standards.
The inks are creamy and smooth right out of the bucket and remain that way throughout production runs. Press-ready EPIC Rio inks also give consistent results for large or small runs, according to the company.
Designed for use on a manual press, EPIC Rio inks are also appropriate for larger production runs with an automatic press. — M.Q.
---
International Coatings Company has introduced its newly reformulated General Purpose Color Series (7600 Series).
FULL STORY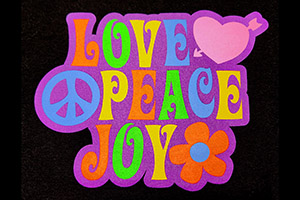 Lee Stuart, entrepreneur and YouTube creator, has added his spin to the Ryonet Riley Hopkins 250 6×4 Press and Multi-Station Press Cart.
FULL STORY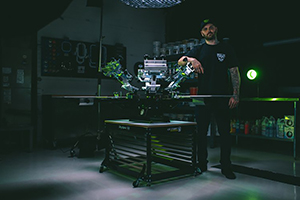 Long-time industry expert and Impressions magazine contributor Charlie Taublieb has released a new book, The Screen Printers Handbook & Survival Guide.
FULL STORY