PolyOne Launches New Wilflex Inks
PolyOne Wilflex Inks, Avon Lake, Ohio, has added a new high-solids, aqueous ink series to its Wilflex Oasis non-phthalate, non-PVC screen-printing ink portfolio.
Called Oasis Intense, the new ink series provides a smooth, matte-surface finish for overprint colors and virtually no after-flash tack, according to the company. PolyOne continues to expand its Oasis product line as brands and big-box retailers focus on non-PVC alternatives.
Oasis Intense White is optically bright and offers improved visual intensity, according to the company. Color mixing capabilities include a mixing white in addition to the Wilflex Oasis pigment concentrate color palette, providing the option to match any custom or brand color, and is available in IMS3.0 mixing software.
For more information, visit polyone.com. — L.M.
---
International Coatings Company has introduced its newly reformulated General Purpose Color Series (7600 Series).
FULL STORY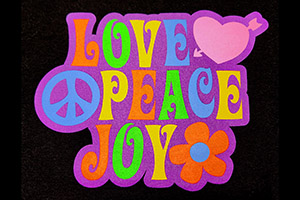 Lee Stuart, entrepreneur and YouTube creator, has added his spin to the Ryonet Riley Hopkins 250 6×4 Press and Multi-Station Press Cart.
FULL STORY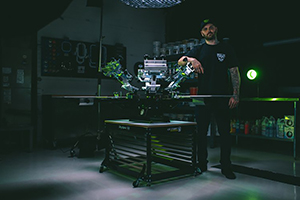 Long-time industry expert and Impressions magazine contributor Charlie Taublieb has released a new book, The Screen Printers Handbook & Survival Guide.
FULL STORY