Premiere Power the Press Seminar Scheduled
Reviation Industries, Upland Calif., Ryonet Corp., Vancouver, Wash., and McLogan Supply Co., Chatsworth, Calif., are sponsoring the first-ever Power the Press screen-printing seminar.
Scheduled for May 20-21 at the Long Beach Convention Center in Long Beach, Calif., newcomers or veteran attendees will find themselves in the company of some of the industry's best consultants, entrepreneurs and experts, offering training that is specific to textile screen printers.
With topics ranging from sales, lead generation and pricing to social media, intellectual property laws and marketing, this event will offer the needed tools for finding and keeping new customers and increasing sales from existing clients.
The lineup of speakers all have knowledge and experience in the screen-printing industry. Attendees will have an opportunity to talk with them one on one to ask questions specific to their businesses.
Sessions will run from 9 a.m.-4:30 p.m. each day. The early-bird price is only $199 per person — discounted from $649 — while supplies last. Get tickets by clicking here. — J.L.
---
International Coatings Company has introduced its newly reformulated General Purpose Color Series (7600 Series).
FULL STORY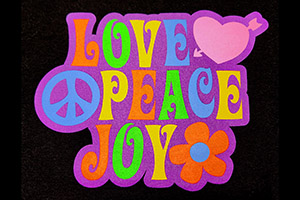 Lee Stuart, entrepreneur and YouTube creator, has added his spin to the Ryonet Riley Hopkins 250 6×4 Press and Multi-Station Press Cart.
FULL STORY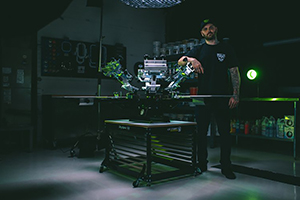 Long-time industry expert and Impressions magazine contributor Charlie Taublieb has released a new book, The Screen Printers Handbook & Survival Guide.
FULL STORY