Printavo to Launch Printing Conference

---
Printavo, Chicago, recently announced the launch of PrintovationConf 2017, an annual Chicago-based conference for the printing industry.
PrintovationConf invites print-shop owners and team members to take advantage of a unique learning opportunity, to be held June 24. Set to kick off at 9 a.m., the conference will provide shop owners with thought-provoking tips and tricks, and an abundance of resources to assist them with running a viable business.
Hosted by Printavo, special guests and keynote speakers will include Brian Bar, CEO, Victory Lap; Ryan Moor, CEO, Ryonet; Rich Hoffman, CEO, M&R Cos.; Justin Moore, CEO, Barrel Maker Printing; Bruce Ackerman, CEO, Printavo; Chris Armsey, senior vice president of talent, Avant; and Sean Parker, customer success executive, Printavo
PrintovationConf will cover a wide array of topics, from sales and marketing to branding and human resources. The event will be filled with education, fun and networking opportunities, with a happy hour to follow.
All conference proceeds will be donated to Lumity, a Chicago, not-for profit organization committed to making an impact on the lives of teens and young adults by creating transformational experiences that not only prepare them for STEM careers, but for life. — J.L.
---
International Coatings Company has introduced its newly reformulated General Purpose Color Series (7600 Series).
FULL STORY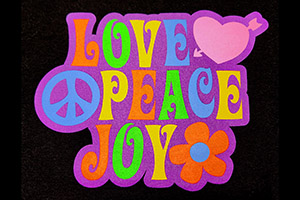 Lee Stuart, entrepreneur and YouTube creator, has added his spin to the Ryonet Riley Hopkins 250 6×4 Press and Multi-Station Press Cart.
FULL STORY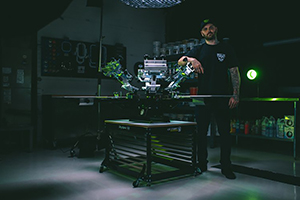 Long-time industry expert and Impressions magazine contributor Charlie Taublieb has released a new book, The Screen Printers Handbook & Survival Guide.
FULL STORY