rti-rips.com Offers Epson RIP Kit
Integrated RIP and workflow solutions provider rti-rips.com, Sarasota, Fla., now offers a new Epson T Series Film RIP-Kit that allows users to output positive and negative film separations from their Epson printer.
Designed with the screen- and flexographic-printing markets in mind, this latest kit allows users to output film from Epson T3200, T3270, T5200, T5270, T7200 and T7270 series printers using standard Epson inks.
Based on the Harlequin RIP, the kit offers a built-in calibration manager for proper halftone screen calibration, press calibration tools, tone curve adjustment, AM screen sets with over 30 different dot shapes, FM/Stochastic screen sets with 1x and 2x coarseness levels, as well as stochastic yellow, density and ink-channel control. Users can achieve densities of 4.0 or higher using standard Epson inks, ensuring crisp dense black images without any puddling or over-inking.
With the RTI Harlequin RIP, users can open the file they want to separate and print it to the RIP, or drag and drop print-ready files into "hotfolders." There is no need to send individual layers to the software since the RIP separates the files. The built-in ganging and nesting feature automatically can place multiple files or multiple separations on to one flat of film saving you time and money. The in-RIP trapping option also gives users the ability to quickly trap jobs while files are being separated at the RIP, according to the company.
---
International Coatings Company has introduced its newly reformulated General Purpose Color Series (7600 Series).
FULL STORY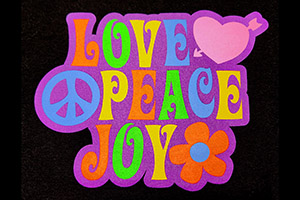 Lee Stuart, entrepreneur and YouTube creator, has added his spin to the Ryonet Riley Hopkins 250 6×4 Press and Multi-Station Press Cart.
FULL STORY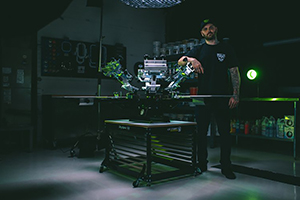 Long-time industry expert and Impressions magazine contributor Charlie Taublieb has released a new book, The Screen Printers Handbook & Survival Guide.
FULL STORY