Ryonet Hosts 'Powering the Print Party' Event
Ryonet Corp., Vancouver, Wash., recently hosted an event called "Powering the Print Party" as a launching point for the brand's new focus: empowering creation in everyone.
The event, sponsored by Impressions, brought industry members together to honor and celebrate screen printers and the culture of screen printing. It was held in seven of Ryonet's partner locations across the nation, Vancouver, Wash.; Oakland, Calif.; Cerritos, Calif.; Chicago; Shreveport, La.; Naples, Fla.; and Farmingdale, N.Y.
In addition to the multiple parties, Ryonet also used the hashtag #poweringtheprint to communicate across social channels and allow those who were remote to participate in the event.
A video, shown above, was debuted at each party. It was played simultaneously with a speech from CEO Ryan Moor, allowing all attendees to see the company's new vision at the same time.
For more information, visit ryonet.com. — L.M.
---
International Coatings Company has introduced its newly reformulated General Purpose Color Series (7600 Series).
FULL STORY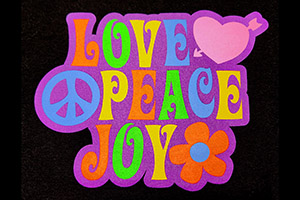 Lee Stuart, entrepreneur and YouTube creator, has added his spin to the Ryonet Riley Hopkins 250 6×4 Press and Multi-Station Press Cart.
FULL STORY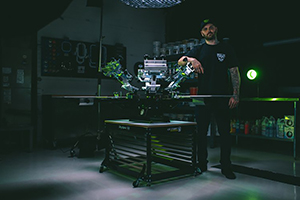 Long-time industry expert and Impressions magazine contributor Charlie Taublieb has released a new book, The Screen Printers Handbook & Survival Guide.
FULL STORY