Ryonet Offers Automatic Screen Printing Class
Ryonet Corp., Vancouver, Wash., is teaming with Printed Threads, Keller, Texas, to offer an automated screen printing class guided by industry veterans in a real shop.
Ryonet's Screen Print Experience Advanced Automated class will be held Aug. 5-6, and will offer a comprehensive, on-site introduction to automatic printing in Printed Threads' shop. The class will be held from 9 a.m.-5 p.m. each day and lunch will be provided. Attendees will experience ever aspect of running a job, from setup to teardown, using ROQ automatic presses.The course also will teach about the types of automatic printers and dryers, and how to use and maintain them.
The course also will cover art creation; selecting, preparing and exposing screens; choosing and using inks, additives and adhesives; and setting up a press to maximize quality and production. For an automatic shop, the class will address shop layout, personnel and management.
The class is limited to 10 people and cost is $499.99 per student, which includes blank shirts for students to print and keep. A discounted rate is offered for three or more spots purchased by the same company.
Register online by clicking here. — J.L.
---
International Coatings Company has introduced its newly reformulated General Purpose Color Series (7600 Series).
FULL STORY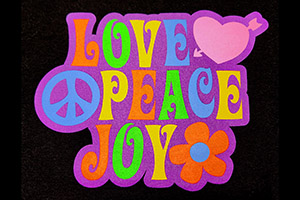 Lee Stuart, entrepreneur and YouTube creator, has added his spin to the Ryonet Riley Hopkins 250 6×4 Press and Multi-Station Press Cart.
FULL STORY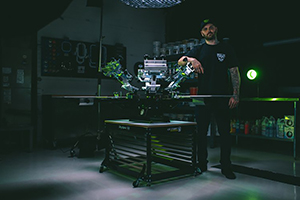 Long-time industry expert and Impressions magazine contributor Charlie Taublieb has released a new book, The Screen Printers Handbook & Survival Guide.
FULL STORY