Ryonet Offers Changing Inks On Press Video
A new instructional video from Ryonet Corp., Vancouver, Wash., demonstrates a simple method for quickly changing ink colors during screen printing that saves time and money without compromising results.
The step-by-step tutorial, shown above, walks viewers through the process of swapping colors on-press using the company's Sgreen Supreme Wash and a technique involving minimal hassle, and ink and chemical waste.
The demonstration discusses exposure considerations and planning color order, as well as using a squeegee and junk shirts to clean screens quickly and effectively. Viewers will get the lowdown on this time-saving alternative to making a duplicate set of screens that's especially ideal for smaller runs. — J.L.
---
International Coatings Company has introduced its newly reformulated General Purpose Color Series (7600 Series).
FULL STORY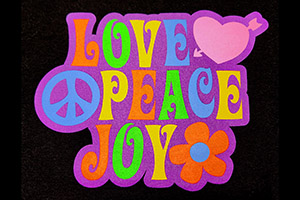 Lee Stuart, entrepreneur and YouTube creator, has added his spin to the Ryonet Riley Hopkins 250 6×4 Press and Multi-Station Press Cart.
FULL STORY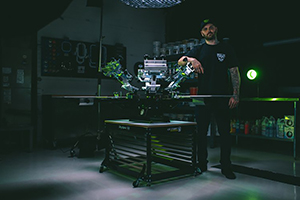 Long-time industry expert and Impressions magazine contributor Charlie Taublieb has released a new book, The Screen Printers Handbook & Survival Guide.
FULL STORY