Ryonet Offers 'Heat Press Hero' Video
Ryonet, Vancouver, Wash., offers a new video that includes practical tips for saving the day — and the print — to make a decorator a "Heat Press Hero."
This hands-on tutorial, "Heat Press Hero: How to Make a Bad Screen Print Good," focuses on the common problem created by fibrillation in plastisol prints. Whether this is caused by improper off-contact, pressure, tension or mesh, the result is insufficient ink transfer to the top of the garment and a rough, unsatisfactory print. The video demonstrates an on- and off-press rescue.
Viewers also will learn how heat and pressure can be used to press down fibers to smooth an uneven print for a second pass or overprinting. Additionally, they will discover how tools such as a standard iron or heat press, used with a non-stick cover sheet, can provide a manual alternative to special accessories.
There are also tips for addressing curing issues and avoiding excessive gloss.
Check out the video, shown above. — J.L.
---
International Coatings Company has introduced its newly reformulated General Purpose Color Series (7600 Series).
FULL STORY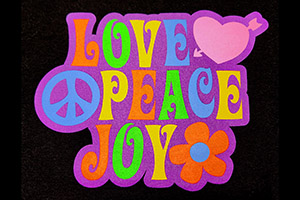 Lee Stuart, entrepreneur and YouTube creator, has added his spin to the Ryonet Riley Hopkins 250 6×4 Press and Multi-Station Press Cart.
FULL STORY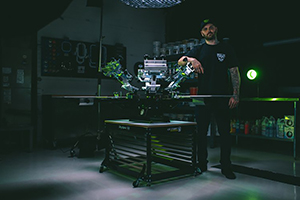 Long-time industry expert and Impressions magazine contributor Charlie Taublieb has released a new book, The Screen Printers Handbook & Survival Guide.
FULL STORY