Ryonet Offers ROQ YOU Automatic Press Video
A new video from Ryonet, Vancouver, Wash., showcases enhancements to the ROQ YOU automatic press for 2018.
In the video, shown above, viewers see the updates and improvements in action and discover how they take efficient, effective printing to an even higher level with expanded capabilities and greater control, according to the company.
Highlights include a look at the adjustable control screen that allows any operator to modify the ROQ YOU's height and left-to-right position for perfect placement and efficient operation. The video also previews the adjustable laser bar that can be positioned on either side of the arm. Viewers also will hear about the new lower-volume light tower that keeps sound levels down while putting safety first.
There also is a recap of last year's relocation of the ROQ YOU print motor from the printing arm to the press to allow a longer print stroke. Other additions include up to 1,100-pieces-per-hour print speeds, print-peel print heads with no-lift platens and integrated flashes. — J.L.
---
International Coatings Company has introduced its newly reformulated General Purpose Color Series (7600 Series).
FULL STORY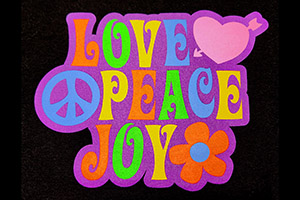 Lee Stuart, entrepreneur and YouTube creator, has added his spin to the Ryonet Riley Hopkins 250 6×4 Press and Multi-Station Press Cart.
FULL STORY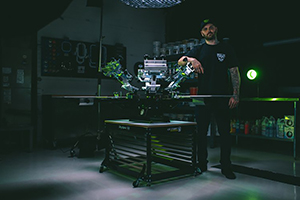 Long-time industry expert and Impressions magazine contributor Charlie Taublieb has released a new book, The Screen Printers Handbook & Survival Guide.
FULL STORY