Ryonet Offers Week Three Of Cyber Savings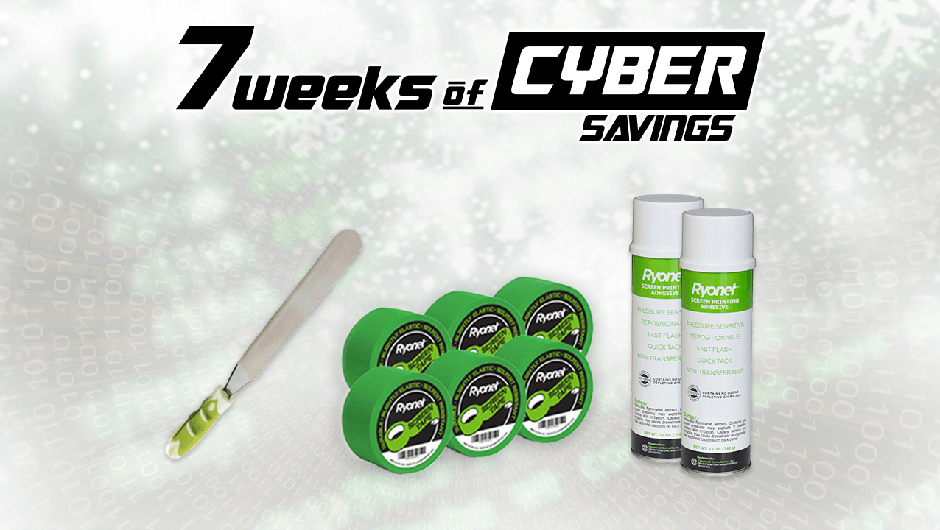 ---
Ryonet, Vancouver, Wash., enters week three of its cyber "Seven Weeks of Savings" program.
New deals are revealed each Monday and last through Jan. 1.
Starting Dec. 4, customers can save 25% all spatulas. Flexible ink spatulas are easier to use and last longer than standard plastic, and are ideal for mixing small quantities of ink, as well as for easy application on the screen, according to the company.
RyoMist screen adhesive spray in a two-pack is available at 20% off. It's specially formulated to securely adhere a garment or substrate to the platen for ease of printing without leaving a sticky residue, according to the company.
Ryonet Green Screen block-out tape is available in 36-yard rolls, in 2-, 3- and 4-inch widths at a 20% discount. This strong, durable, slightly elastic tape is designed to outlast many wipe downs, according to the company.
To find out what's on sale in the following weeks, click here. — J.L.
---
International Coatings Company has introduced its newly reformulated General Purpose Color Series (7600 Series).
FULL STORY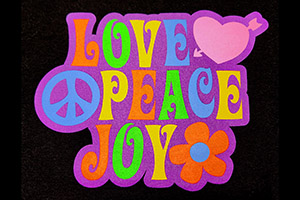 Lee Stuart, entrepreneur and YouTube creator, has added his spin to the Ryonet Riley Hopkins 250 6×4 Press and Multi-Station Press Cart.
FULL STORY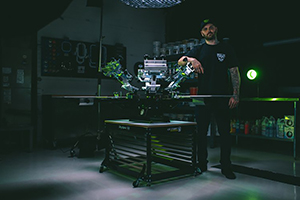 Long-time industry expert and Impressions magazine contributor Charlie Taublieb has released a new book, The Screen Printers Handbook & Survival Guide.
FULL STORY