Ryonet Partners with Industry Guru Lee Stuart for New Riley Hopkins Press Combo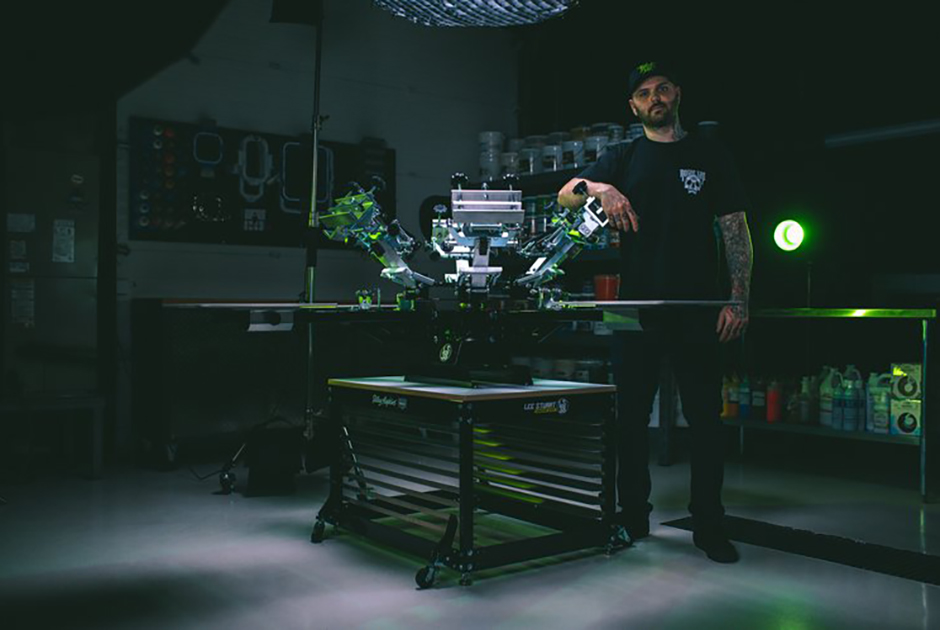 Photo courtesy of Lee Stuart.
---
Lee Stuart, entrepreneur and YouTube creator, has added his spin to the Ryonet Riley Hopkins 250 6×4 Press and Multi-Station Press Cart.
The new Riley Hopkins 250 Lee Stuart Edition Combo features the original equipment with a tricked-out boost.
To start, the machine comes in a glossy, black finish offering a professional aesthetic to shop owners. It also received a multi-functional upgrade in the bearing gate, which uses the two-point roller gates of the Riley Hopkins 300 version, helping to strengthen the printhead holding power, while maintaining consistency print after print.
The Lee Stuart Signature Series 250 Press is available in a 6-color/4-station format with aluminum pre-notched platens. The multi-station press cart can store eight screens, holding sizes up to 23″ x 31″ frames when situated horizontally. Its tabletop is now double-reinforced and can hold up to 250 pounds of press, ink, shirts and/or supplies. The cart also is equipped with pivot casters.
"When I designed this press, I was thinking of every single one of you. It's made to be easy to use, space-saving and portable so that you can start off printing in a bedroom, garage, or basement like I did," says Stuart. "It has enough features and packs a punch far beyond that into a commercial space, into live printing, whatever you need to do. This press can take you there."
The Lee Stuart Signature Series Kit also includes six EZ Grip Lee Stuart Signature Edition Squeegees. They come highly recommended from Stuart, whose years of motocross and freestyle riding resulted in recurring pain in his arms. The squeegees feature an ergonomic, two-handle design that helps to reduce the stress and pain in Stuart's wrists whilst printing.
"It greatly reduced the strain on my broken body, so I can print longer," Stuart says. "It converted me from a pusher to a puller, which means my print quality and consistency went way up. All around, it has made screen printing a much more enjoyable experience for me."
The Lee Stuart kit also comes with a private one-hour coaching session with the printer himself, where Stuart will offer guidance on how to improve your shop, increase productivity, brand awareness, and more.
"It's crazy to think how far things have come," says Stuart. "From filling my basement with print equipment and not having a clue how to use it back in 2018, to now having my own signature press that I helped design that people are going to use to build businesses with; it's unbelievable."
---
International Coatings Company has introduced its newly reformulated General Purpose Color Series (7600 Series).
FULL STORY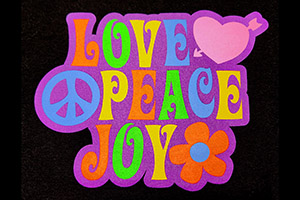 Long-time industry expert and Impressions magazine contributor Charlie Taublieb has released a new book, The Screen Printers Handbook & Survival Guide.
FULL STORY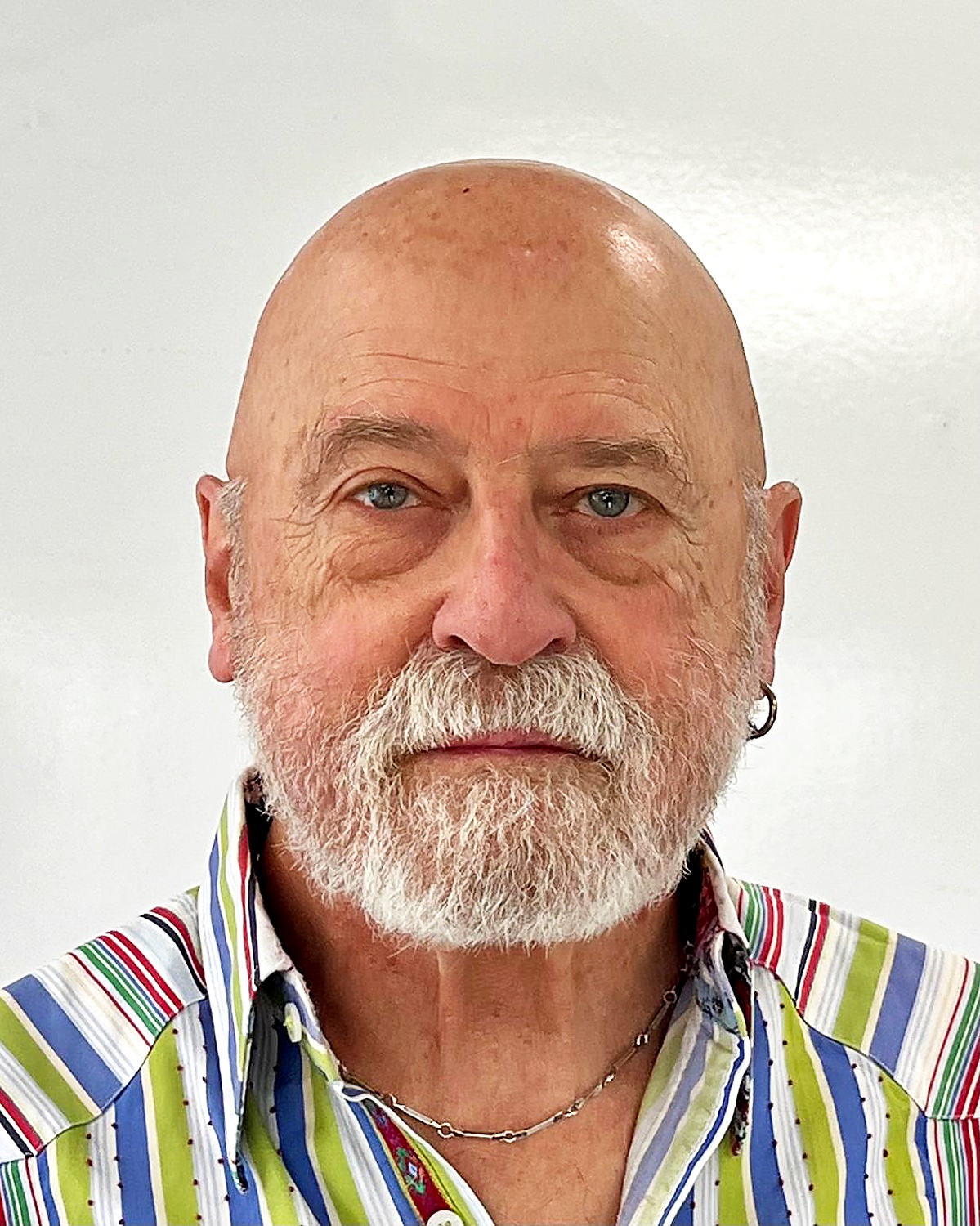 Equipment Zone, Franklin Lakes, N.J., has announced it will host Terry Combs' ultimate screen-printing business course in Equipment Zone's Solution Center located in Franklin Lakes.
FULL STORY