Ryonet Releases Surprise Pre-Cyber Sale
Ryonet, Vancouver, Wash., owner of silkscreeningsupplies.com and screenprinting.com, sent out a surprise pre-Cyber sale newsletter this year.
The newsletter went out two weeks early, advertising a one-day-only flash pre-Cyber sale. The newest Cyber Monday video also was released on the company's YouTube channel for the weekend only.
Ryonet's first Cyber Monday video was posted to Ryonet's YouTube channel in 2010 and has almost 24,000 views. In years past, Ryonet has held the sale Dec. 1 and released the next iteration of Cyber Monday videos the Sunday before.
This year's theme for the video was an "Office Space" + "Extreme Home Makeover" mashup and also served as a launch for Ryonet's new Ryonet Plus Rewards Program.
For more information, visit silkscreeningsupplies.com. — L.M.
---
International Coatings Company has introduced its newly reformulated General Purpose Color Series (7600 Series).
FULL STORY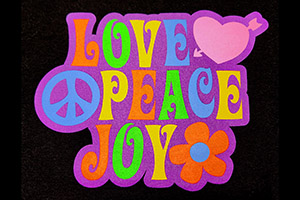 Lee Stuart, entrepreneur and YouTube creator, has added his spin to the Ryonet Riley Hopkins 250 6×4 Press and Multi-Station Press Cart.
FULL STORY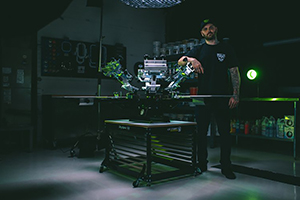 Long-time industry expert and Impressions magazine contributor Charlie Taublieb has released a new book, The Screen Printers Handbook & Survival Guide.
FULL STORY