Vastex Introduces Little Red X Series
Vastex Intl., Allentown, Pa., recently introduced the Little Red X series of mid-capacity infrared conveyor dryers with digital controls and expandable drying chambers.
The line consists of the Little Red X1 and X2 dryers. The X1-30 model includes a 30-inch-wide conveyor belt and a single infrared 120-volt or 240-volt heater, which can cure up to 130 plastisol-printed or 45 discharge-printed images, according to the company.
The Little Red X2-30 is equipped with dual 240-volt heaters, a longer conveyor belt and digital controls, and can cure up to 260 plastisol-printed and 90 discharge-printed images per hour, according to the company.
A powered exhaust system that cools the outer cabinet while evacuating moisture and fumes is standard on the X2 model and optional on the X1 model. Capacity of both models can be increased as needs grow by adding additional heating chambers, extending the belt length and increasing the infinitely-variable speed setting of the digital belt control.
Both models come standard with a low-friction roller belt aligner and an infrared focusing system that allows infinite belt-to-heater height adjustment between 2 and 7 inches, plus angle control for optimum results. — J.L.
---
International Coatings Company has introduced its newly reformulated General Purpose Color Series (7600 Series).
FULL STORY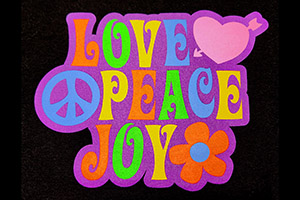 Lee Stuart, entrepreneur and YouTube creator, has added his spin to the Ryonet Riley Hopkins 250 6×4 Press and Multi-Station Press Cart.
FULL STORY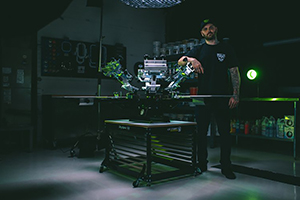 Long-time industry expert and Impressions magazine contributor Charlie Taublieb has released a new book, The Screen Printers Handbook & Survival Guide.
FULL STORY