Vastex Opens New Headquarters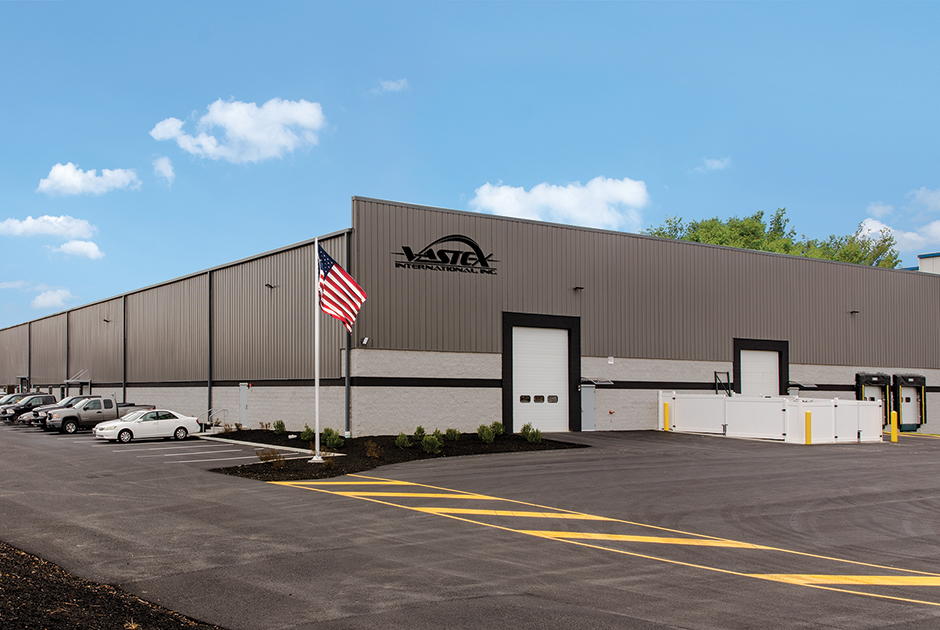 ---
Vastex Intl., Bethlehem, Pa., has moved into its recently completed manufacturing facility and world headquarter in Bethlehem.
"The new building is purpose-built for workflow efficiency," says Mark Vasilantone, president, Vastex Intl., "with raw materials received in one bay, moving through metalworking, welding, finishing, electrical and assembly departments, with completed screen-printing equipment loaded for shipment through three additional bays."
The facility also houses dedicated space for new-product development, administrative offices, meeting and conference spaces, an equipment showroom and a large hands-on classroom area with a full complement of screen printing equipment for Vastex University, the company's training program for entry-level to professional screen printers.
"We had expanded the previous plant into adjacent spaces twice, and into a separate building to meet demand," says Vasilantone, "but the new plant provides the layout, as well as the growing room to produce equipment significantly faster and more efficiently. We purchased an 8.25-acre site, and designed the new building with a breakout wall to expand our space when we again reach capacity." — J.L.
---
International Coatings Company has introduced its newly reformulated General Purpose Color Series (7600 Series).
FULL STORY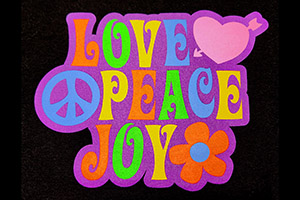 Lee Stuart, entrepreneur and YouTube creator, has added his spin to the Ryonet Riley Hopkins 250 6×4 Press and Multi-Station Press Cart.
FULL STORY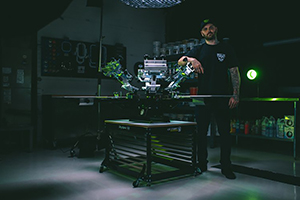 Long-time industry expert and Impressions magazine contributor Charlie Taublieb has released a new book, The Screen Printers Handbook & Survival Guide.
FULL STORY