Workhorse Offers Professional Package 3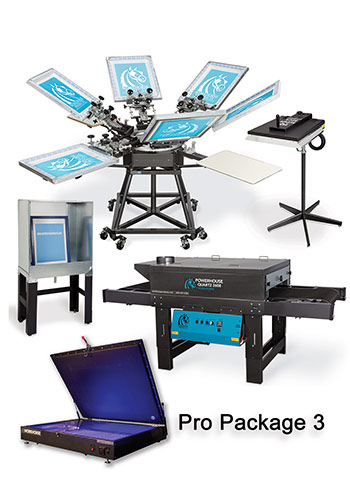 ---
Workhorse Products, Phoenix, releases the Professional Package 3, a Mach six-color, four-station manual screen-printing press.
The Mach is capable of handling orders from 50-200 pieces per hour, according to the company. It is coupled with a 36-inch Wash-It sink that fits a standard 23" x 31" screen. The Super Seca 18" x 18" flash cure unit has a ceramic infrared heating panel with three heat reflectors.
There is also a Powerhouse 2608 quartz conveyor dryer that features a 26-inch-wide belt with Flash Phase, which speeds production by raising garment and ink temperatures in the first heat zone with the flip of a switch, according to the company. — M.Q.
---
International Coatings Company has introduced its newly reformulated General Purpose Color Series (7600 Series).
FULL STORY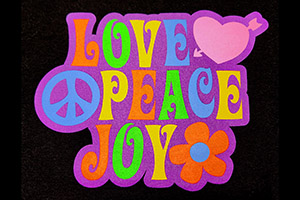 Lee Stuart, entrepreneur and YouTube creator, has added his spin to the Ryonet Riley Hopkins 250 6×4 Press and Multi-Station Press Cart.
FULL STORY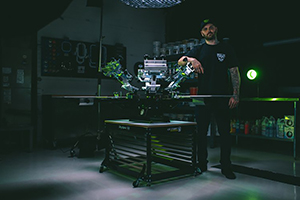 Long-time industry expert and Impressions magazine contributor Charlie Taublieb has released a new book, The Screen Printers Handbook & Survival Guide.
FULL STORY