Workhorse Updates Equipment Colors
Workhorse Products, Phoenix, recently completed a yearlong effort to produce its equipment with uniform colors and branding. 

The company changed its traditional shade of teal just slightly, and now incorporates metallic gray, says Tyler Dummett, president, Workhorse Products.
The 30-year-old company, which started out making only manual screen-printing equipment, acquired two automatic equipment manufacturers in the past decade in a move to become a full-line manufacturer. Tuf Products (makers of the Freedom and Javelin lines), which was acquired in 2004, featured red and black, while Progressive (maker of the Falcon line), purchased in 2005, was green.
View the above video for more details on the recent equipment color changes.
For more information, visit workhorseproducts.com. — L.M.
---
International Coatings Company has introduced its newly reformulated General Purpose Color Series (7600 Series).
FULL STORY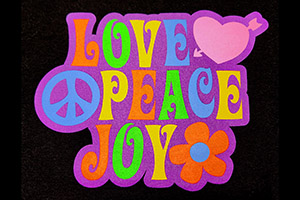 Lee Stuart, entrepreneur and YouTube creator, has added his spin to the Ryonet Riley Hopkins 250 6×4 Press and Multi-Station Press Cart.
FULL STORY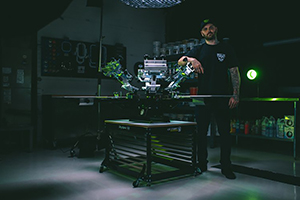 Long-time industry expert and Impressions magazine contributor Charlie Taublieb has released a new book, The Screen Printers Handbook & Survival Guide.
FULL STORY