A Screen Printer's Guide to Buying Your First Automatic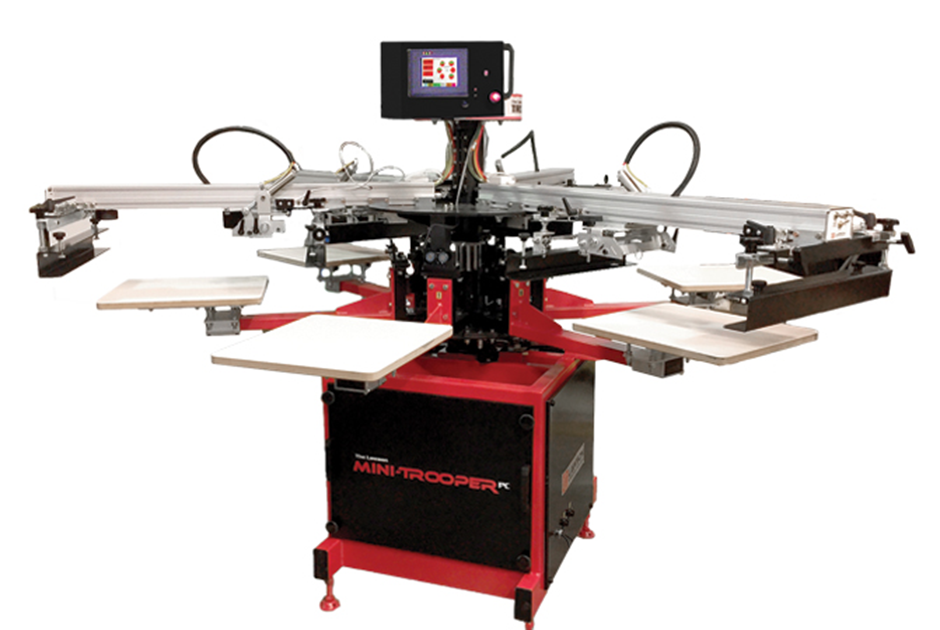 ---
When you are a start-up screen-printing shop, there are a lot of different equipment choices. Some printers are on a shoestring budget and others want the best screen-printing equipment. No matter where you fall, many screen printers start out with a manual screen-printing press. This makes a lot of sense given the lower price point and typically smaller footprint of a manual press when compared to automatic alternatives. A solid manual press can last a life-time. In fact, some screen printers go years before getting their first automatic. While manual printing still has a place, it may be time for you to add an automatic press.
The below information will provide guidance on what to look for in your first automatic and help guide your thinking about incorporating automatic screen printing into your shop.
How to Choose the Right Automatic Press: How Many Colors Do I Need?
You want an automatic screen-printing press that is easy to operate, set up and maintain. A press that is not intimidating and is engineered for simplicity is the best way to go. One of the most common misconceptions about automatic screen-printing presses is that bigger is better. However, a simple, small automatic will usually give you the best return on investment (ROI).
Since customers coming into a screen print shop often do not want to pay for screen/set-up fees, many shops print a limited number of colors. Because most screen-printing jobs are between one and three colors, it does not make sense to invest the floor space and money into a big press that will not be fully utilized.
An easy rule of thumb when trying to decide between how many colors and stations is to get an automatic screen-printing press that covers about 80% of your jobs. These are your go-to jobs that will bring in steady revenue to your shop. Most printers can effectively use a four-color automatic press. These four-color presses are often only eight feet in diameter. If a job falls beyond what you can print on your automatic press, it is worth looking at whether you are really making sufficient profit from the job given the time and effort it takes to print.
Get the Right Automatic Press to Increase Your Workflow
A good indication that it may be time for an automatic is that you need to add a press to handle your increased workflow. Who wouldn't love the ability to cut production time in half, while also working less to print? It is an amazing feeling to fulfill a job that used to take all weekend in an hour or two. Adding an automatic press gives you the ability to print at least four times faster, making production easier. Suddenly, that two color job with a white underbase becomes stress-free.
Having the capacity to print big screen-printing jobs allows you to take on more jobs and clients, putting more money in your pocket. An automatic screen print press provides more opportunities for new print jobs never before possible. A 1,000-piece job, with multi-color front and back, would tie up a manual press for days. Not to mention make you exhausted. If a rush job walked through your door, you would have to turn it down to get your large order out on time. However, automatic screen printing lets you work faster, with lower labor costs. You will also reduce printer fatigue and make sure you get quality prints no matter what time of day.
Keep Your Manual Press as a Compliment to Your New Automatic Screen-Printing Press
Think about ways in which both your manual and automatic screen-printing presses can produce more for you. Your manual press operator can get out a smaller run, while the auto screen printing press prints a larger, or multi-color, screen printing job. Being able to have more t-shirts coming through your conveyor tunnel screen print dryer means you are selling more.
You can also continue to use your manual press for graphic, ASI and unique screen-printing jobs. Using a manual press for these types of jobs provides more control over the print.
Choose an Automatic Screen-Printing Press with Easy Maintenance You Can Preform Yourself
When shopping for a press, make sure you ask about maintenance. Part of getting an easy to use press is making sure you can fix it yourself. Having a service tech come out every time gets expensive. Look for an automatic that has simple maintenance. Additionally, remember that a big factor in the life of an automatic is keeping it clean. Spending just a few minutes a day wiping down your automatic press from a day's worth of spray adhesive is worth it in the long run.
Financing and Paying for an Automatic Screen-Printing Press
A lot of shops make the mistake of buying an automatic that is too big. A big press can take up a large amount of capital and can drag down profits. When looking to finance or buy an automatic press, consider the amount of colors you actually use.
You do have financing options through leasing and loan options. There are also small business loans for screen printers. Talk to your local bank and financing companies. You should always choose to work with whomever gives you the best deal and makes you the most comfortable.
Hopefully this buyer's guide to an automatic screen-printing machine helps you to find the right press for your shop. Remember, these key points:
a) Bigger isn't always better.
b) Get the right amount of colors for you (not what others say).
c) Get something simple, safe and easy to use.
Taylor Landesman is a contributing writer and the vice president of Lawson Screen & Digital Products.  
---
Avoiding problems early on in your color separations will cascade down into gains at every step of the screen-printing process.
FULL STORY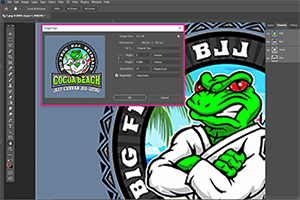 T-shirt screen-printing veterans Danny Gruninger, of Denver, Colorado, based DayBirds Printing, and Rick Roth, founder of New England's Mirror Image Screenprinting & Embroidery and Ink Kitchen, talk fast, efficient setups as part of the Shop Talk education series at the 2022 Impressions Expo in Fort Worth, Texas
FULL STORY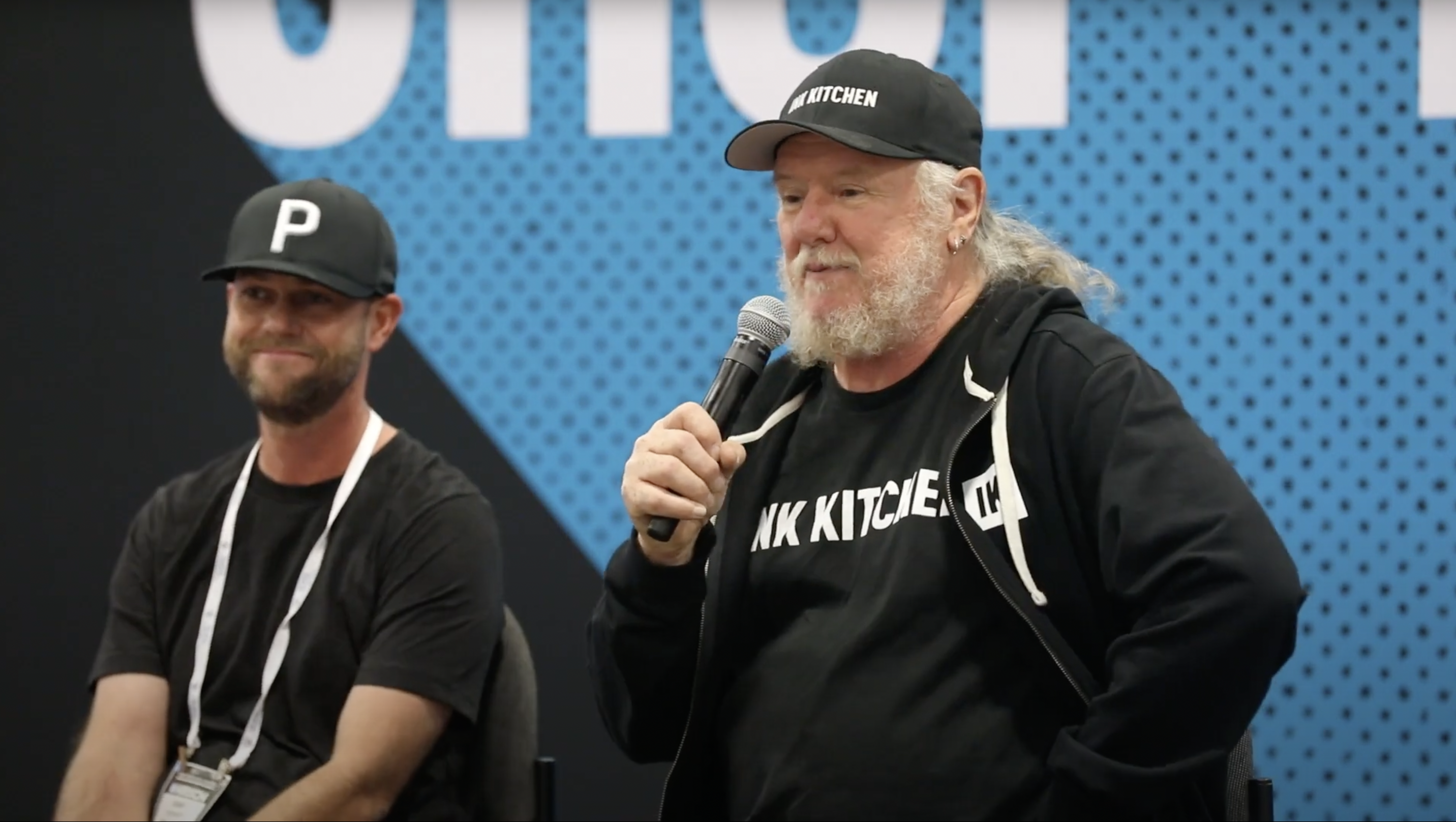 Garment decorators always are looking for ways to create special effects (SFX) with their screen-printed designs by offering specialty inks — puff, glitter, suede, shimmer, high-density and more — to keep their artwork on the cutting edge.
FULL STORY