A Winning Workflow Formula
Staff and shop space are just two elements that can help ensure efficiency.
---
Ensuring optimal workflow is an important aspect of profitability for your decorated apparel business. Unfortunately, problems inevitably will arise.
Here are some workflow challenges — specific to staff and space — and ideas you can use to help alleviate those problems in your shop.
People
In business, staff usually defines the work culture, creativity, performance and overall attitude that affects the final product. The better the people, the better the work.
Consistency is the key. Are your employees organized and independent thinkers, or do you have to hold their hands all day? Don't just hire a body. Ask yourself if the person can contribute to making the company better.
What to do: Small Shops If only a few people are doing things, how can workflow improve? Technology or automated equipment can help push more tasks through the pipe. Augment your skills with an app or some software. There are some good choices on the market these days for art separations, accounting and business management.
For equipment, look to dealers and website groups for opportunities to pick up some helpful items, such as automatic screen coaters, pressure washers or even a small automatic press.
What to do: Medium Shops As shops grow in size, more staff will be added. It's important that the employees have good leadership and sound management so they are engaged. Traditionally, the shop owner runs everything and hands off certain responsibilities to someone else as the shop grows.
The key to future success and growth comes from building your staff's skill levels. Hire for attitude, train for skill. Look for people that can do a certain job today, but can be trained to do work a level or two beyond. A good leader will move staff around the shop, training them in different roles to build "bench strength" and comprehension of what's needed in different departments.
What to do: Large Shops Once a shop grows into being a huge company, it's easy to have so many rules that the joy of working in the shop like "the old days" is gone. That's why it is crucial to spend time, effort and money ensuring employees are treated well.
Your staff should feel like they are being listened to, that their work matters and that the company cares for them. Happier employees will produce more and consistently solve that employee-retention problem you may be experiencing.
Space
How you effectively use your space and stay organized has a direct impact on your daily workflow.
Every task in your shop should happen as smoothly and efficiently as possible. Try to improve these when you can. If it takes five steps to do something, how can you do it in four or three steps? At the end of the week, that time savings can make a big difference.

What to do: Small Shops The best shops keep as many things as possible off the floor and away from the production area. This goes a long way toward eliminating clutter. Put things away in storage bins or cabinets. Create racks on the walls so you can keep unnecessary clutter out of the way.
What to do: Medium Shops The big question here is when you should grow and expand. Are you bursting at the seams and can't cram any more equipment into your space? There is a lot of pressure to find a new building to accommodate growth, but think things through before making that move.
Examine any new facility and see how you can add more water or electrical lines, where would you place new equipment or add a bigger air compressor. Will a bigger rent or mortgage payment adversely affect your shop? What happens if you have a slow sales period?
What to do: Large Shops Large shops didn't get that way by doing things incorrectly. However, space could sometimes be better used. Cordon off areas using floor tape to show staff where to stage things. Having lines on the floor helps keep things neat. Use racking for inventory and label each with location numbers. You can use this in your system to quickly find a skid when you need to pull it over to a press for a job.
Marshall Atkinson is the COO of Visual Impressions Inc., and Ink to the People, Milwaukee. He also is a PromoKitchen chef. For more information or to comment on this article, email Marshall at matkinson4804@gmail.com.
---
Avoiding problems early on in your color separations will cascade down into gains at every step of the screen-printing process.
FULL STORY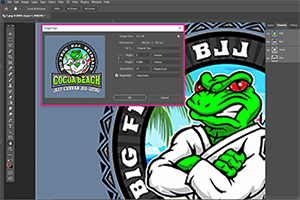 T-shirt screen-printing veterans Danny Gruninger, of Denver, Colorado, based DayBirds Printing, and Rick Roth, founder of New England's Mirror Image Screenprinting & Embroidery and Ink Kitchen, talk fast, efficient setups as part of the Shop Talk education series at the 2022 Impressions Expo in Fort Worth, Texas
FULL STORY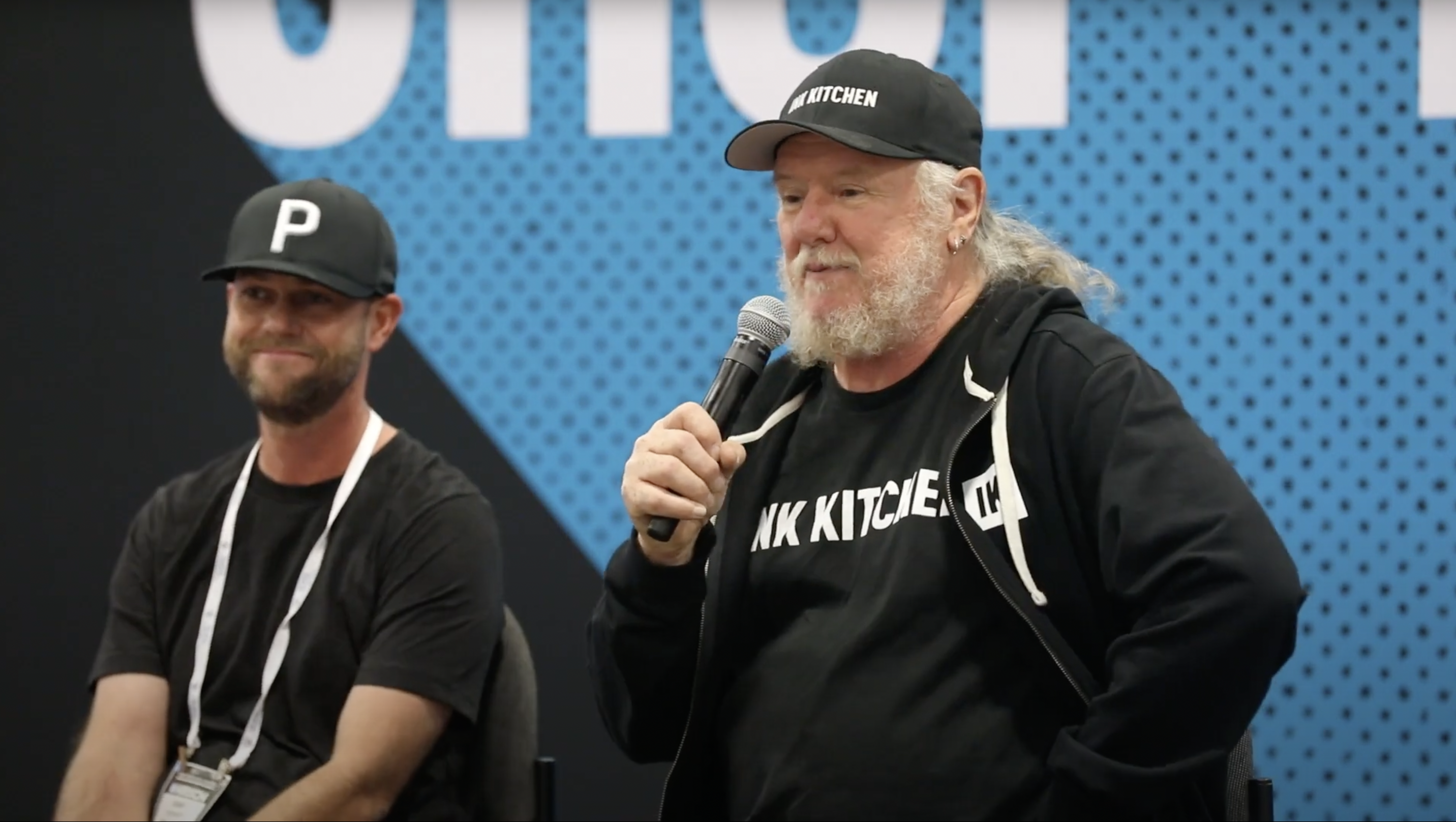 Garment decorators always are looking for ways to create special effects (SFX) with their screen-printed designs by offering specialty inks — puff, glitter, suede, shimmer, high-density and more — to keep their artwork on the cutting edge.
FULL STORY