Achieve Retail Trends with the Latest Inks
Thanks to ink manufacturers, these three prevalent fashion trends can easily be duplicated in your shop.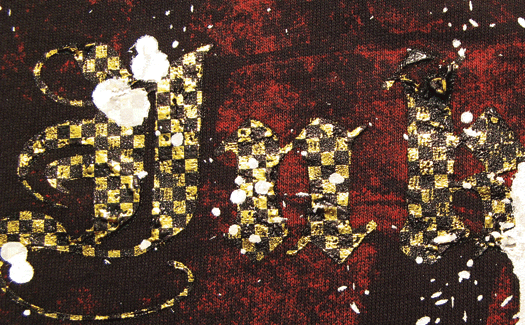 Foil and metallic prints have again been very strong this past year across all age ranges. Photo courtesy of International Coatings, Cerritos, Calif.
---
This much we know: Ink trends generally follow fashion trends. The type of print applications being called into popularity by designers typically decides the ink type that will be used.
The tricky part for ink manufacturers is that they must keep in step with these influences and have already-existing ink products that meet the need, or they must be ready to develop new inks to keep up with market demands. In some cases, an ink manufacturer can be the trend-driver by developing an ink product that has never been seen before. An example of this is high-density ink.
Currently, the biggest driver in ink trends probably is the shift toward more environmentally conscious inks and screen printing practices. Although this has been going on for a while, the issue has taken on greater urgency recently. Large corporate brands have begun demanding that printers no longer use PVC plastisol for their textile graphics printing. This is a huge shift, as these inks have been a mainstay of textile printing for decades. The biggest challenge for everyone involved is to not only find inks with the PVC removed, but also ones that contain the same characteristics and PVC inks.
We are right in the middle of this process. The market is making aesthetic and design demands that, in some cases, cannot be met by ink manufacturers. Garment embellishments and graphic designs have to work with what they have instead of what they'd really like. That has not proven to be a deterrent, though, because there are a lot of cool ink embellishments prevalent in the marketplace.
GOING VINTAGE
One of the simplest ways to figure out what's currently trending is to go into retail stores and see what's on the shirts. The vintage look still is very popular in both graphic content and finish. You can see lots of faded prints on washed-out shirts. Achieving a vintage print finish onto a garment has become a pretty standard affair these days. Even so, there are multiple ways to achieve the look.
Adding reducer to regular plasitisol ink is a common way to establish a vintage feel. Print the ink (reduced or not) onto a dark or colored shirt through a high mesh count (perhaps 305)—without using an underbase—and you'll achieve a faded look. You also can use a water-based ink on a dark shirt to attain a washed-out print. This is a good option if you are seeking a non-PVC ink alternative, as water-based inks do not contain it.
Water-based ink technology has improved greatly in recent years, especially with regard to retention time in the screens. Until the non-PVC plastisols evolve to match the standards of printability and finish established by PVC plastisols, we will see and hear a lot more from water-based inks.
Using discharge ink is yet another way to achieve a vintage look and feel. Several options abound, such as printing the discharge ink through a higher mesh count, but laying less down. This will give a washed-out look, but be careful about the ink drying in the screen. The second option would be to add less activator. Discharge activator (ZFS) typically is added at 5%-6% by weight to the binder. Using this formula, a 100% garment discharge is attainable. To get a washed-out, vintage effect, add 1%-3% activator. In doing so, you'll get a partial discharge with virtually no hand.
Undercuring a discharge print also can yield an interesting look. Either speed up the belt on your dryer, or partially discharge with a flash, and you're done. Experimentation is the key for achieving vintage looks.
Lastly, cracking inks also have a vintage feel. These ink types are available in both plastisol and water-based form. In this case, a heavy deposit of ink is required with a higher cure temperature and time. These inks will "crack" after curing, giving them an old-looking plastisol effect.
FASHIONABLE FLOCK
Flocking is another application that has been trending heavily for some time now. Traditionally, flock was a straightforward-but-messy affair. The plastisol adhesive was printed and the flock fibers literally dropped on top of it, like the process currently is done. Then, the garment was cured. This required a separate room because any fibers that did not land on the adhesive went into the air. A breathing apparatus was required for anyone working in the "flocking room." Because of this, flock applications were rare and more expensive.
All of these issues have been eliminated now that automatic machines are available that are fitted with an enclosed head that captures all of the waste fibers and recycles them. Flock is now much easier to produce and, thus, more affordable. You see this kind of decoration everywhere being worn by consumers of all ages.
A basic flock application requires a low mesh count, preferably between 86 and 110. The flock adhesive is printed in the same manner as ink, but a heavier deposit is preferable. The flock fibers are then dropped onto the adhesive while it still is wet. Then, the garment is cured in the same manner as plastisol ink.
An alternative way to apply flock is by using a flock transfer. If you choose this method, adhesive can be applied directly to the flock, gelled, then applied — like a transfer — to the garment. Some adhesives are applied directly to the garment and cured like a regular print, then the flock transfer is applied using a transfer machine. This method is similar to a foil application.
Using a flock transfer presents some opportunities for special-effects printing that are unattainable by using basic methods. Textured flock prints and foil/flock combinations can be achieved like some of the examples shown.
FOIL AND METALLICS
Foil and metallic prints have again been very strong this past year across all age ranges. Who would have thought that younger men would be wearing jumbo foil prints or rhinestones?
Foil is one of the original special effects and is a basic application. The foil adhesive is ink, so it is printed as such. A lower mesh count is required, usually in the 86-110 range. After the adhesive has been printed, it should be cured. Then, the foil is applied like a transfer. The required transfer machine settings will vary depending on the brand of foil used and the type of transfer machine being employed.
Keep in mind also that foil will adhere to any plastisol ink. You won't get the same coverage as with a foil adhesive, but with some imagination, a wide variety of special-effect foil applications is achievable.
Not surprisingly, metallics also have been strong. In keeping with the brightness theme, there have been glow-in-the-dark and "black light" inks thrown into the mix.
All shimmer metallics will have flakes in them, so they will always require a lower mesh count (110 or lower) to print. The exact mesh count you should use will depend on the flake size. With glow-in-the-dark inks, a lower mesh count also is used. A good ink deposit ensures a stronger glow.
These examples of ink applications tell us what's going onto the shirts. If you stop and take look, you also will notice there's a shift in the garment area. Nowadays, it's not unusual to see all of the aforementioned ideas being printed on more than T-shirts. Dress and casual shirts are embellished for both women and men. I've seen some sports jackets with screen printed designs on them in recent months. This, along with the movement toward non-PVC inks, will point us toward ink trends in the coming year.
Ed Branigan is the print applications manager at International Coatings and has extensive experience in screen printing inks and technology. For more information, visit iccink.com and read the company's blog at internationalcoatingsblog.com.
---
Avoiding problems early on in your color separations will cascade down into gains at every step of the screen-printing process.
FULL STORY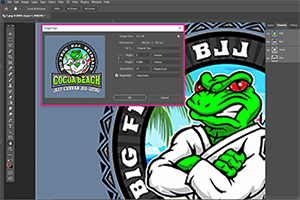 T-shirt screen-printing veterans Danny Gruninger, of Denver, Colorado, based DayBirds Printing, and Rick Roth, founder of New England's Mirror Image Screenprinting & Embroidery and Ink Kitchen, talk fast, efficient setups as part of the Shop Talk education series at the 2022 Impressions Expo in Fort Worth, Texas
FULL STORY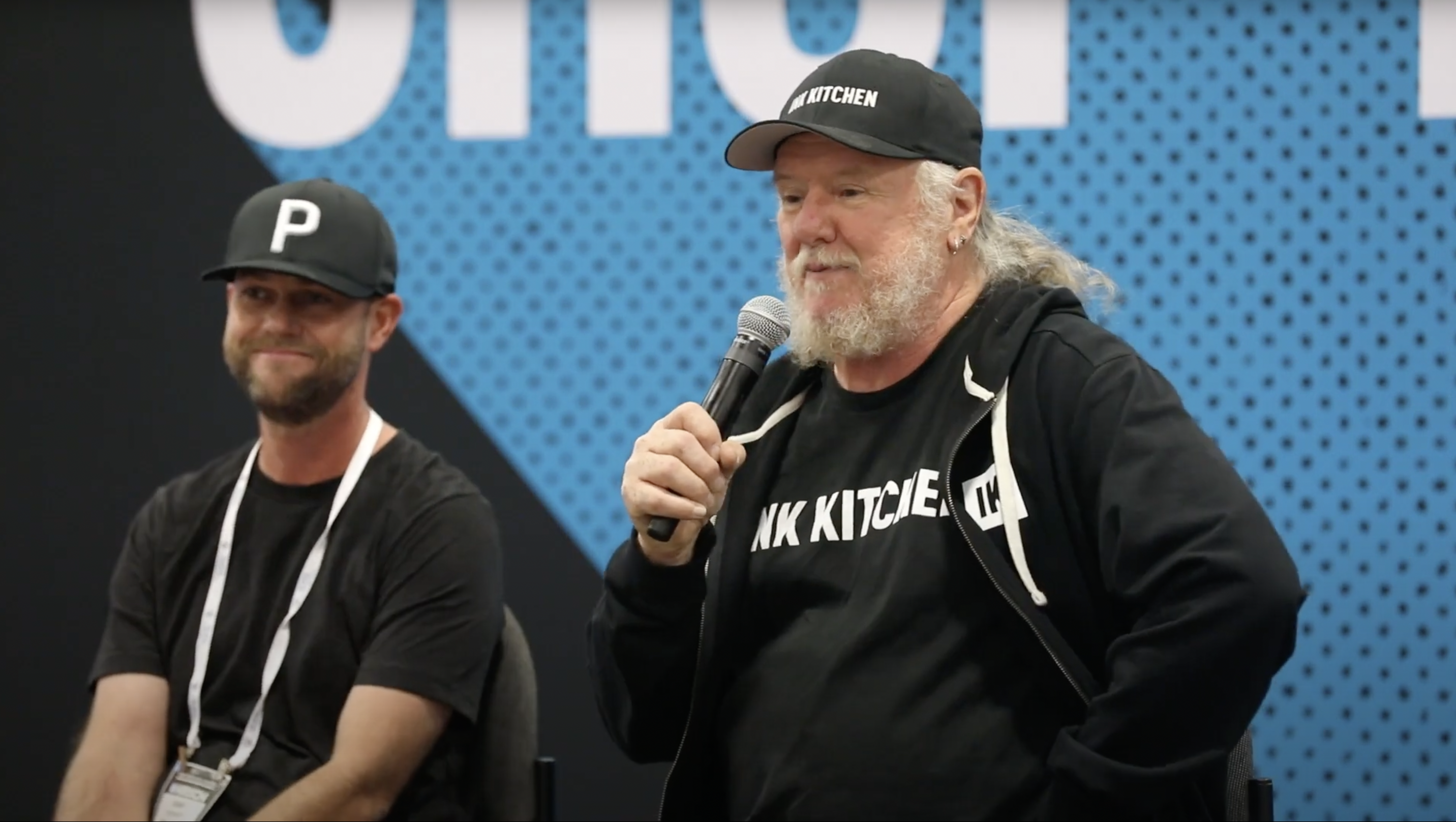 Garment decorators always are looking for ways to create special effects (SFX) with their screen-printed designs by offering specialty inks — puff, glitter, suede, shimmer, high-density and more — to keep their artwork on the cutting edge.
FULL STORY