Contract Decorating for PPDs
Printing for distributors helps augment your shop's organic sales efforts.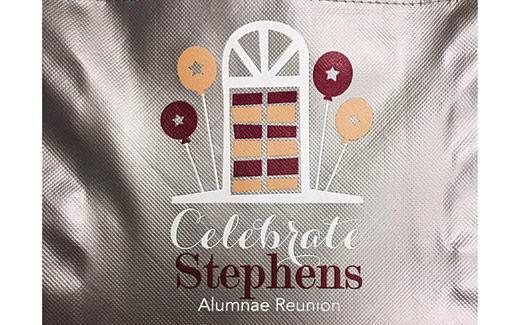 ---
In the decorated apparel industry, shop owners always are looking for ways to level out their business cycle. One proven method is to partner with marketing firms and agencies that offer promotional items, as these companies steadily are in front of potential customers.
The insider term for these businesses is "distributors." They often are referred to as PPDs, or promotional products distributors.
Instead of slogging your way through a giant list of area businesses, partner with a few promotional marketing distributors and have them send you the work with a purchase order.
Simple, right? It's not as easy as it sounds. Following are four things to remember to help you navigate the process.
1. It's contract printing. Here's a big difference: You are only charging for the decoration. The promotional agency usually buys the shirts and has them sent to you. If you have previously relied on the shirt markup as a good source of income, that won't be present with these contract jobs.
The only way to be profitable is to have solid data on your current cost per imprint. Your price list needs to reflect that, as well as how much money you want to make per job.
Contract printers are masters at lowering their operating costs and finding pennies per print. That's often the best way to recapture some lost margin on a job.
2. Make it easy. Promotional marketing companies essentially are comprised of salespeople. If you want more of them to use your shop's services, make doing business easier.
Salespeople are all about the next deal. If you can solve problems for them and back up their reputations by regularly hitting "home runs" without quality issues or missing deadlines, you will grow your business and stature in the promotional contract decorating marketplace.
3. You're the expert. Promotional distributors have hundreds of suppliers. They source pens, notebooks, electronics — anything that can be branded. If you want to establish yourself with these folks, play up your expertise.
They constantly are asked for "the best" sport shirt or "the cheapest" fleece, or what colors are available for "performance" shirts. If you can provide answers, you're instantly a hero.
Distributors constantly are looking for ideas to sell. This is where experimenting with new techniques or mastering certain processes will pay off for you.
4. Follow these best practices — beginning to end. Unless your pricing grid is easy to understand, sometimes your rates may surprise customers. Make sure they understand your upcharges for printing on dark shirts or polyester, for example, and when you charge for screens. The time to correct the pricing always is at the order-entry phase, not after the job has been produced.
As your order is being entered, have your creative team check out the supplied art file. For most jobs, the art already will be created, so all you have to do is separate and print. However, review this at the beginning of the process, not several days into production.
After the order is entered and a job number is assigned, send an art proof to the rep to verify everything is correct. After it has been approved, separate the file. Require that the art be approved two business days before production begins to give the screen room time to burn the screens. The more you adhere to a benchmarked timeline, the easier it will be to keep to a solid production schedule.
When inventory arrives, open the box and check the contents against the packing list to ensure everything is present. Each packing slip should then be checked against the numbers in your system for the order. Any discrepancies should be reported immediately to your internal customer service team so they can discuss with the client. If this happens on the same day that the goods arrive, your client can work with the apparel distributor to resolve the issue.
Stage your jobs and print them according to the directions for the order. Most promotional agencies work for brands, so Pantone color matching is crucial. Otherwise, the entire order could be rejected.
If the order includes making a preproduction sample that will be sent to the client, it is absolutely crucial that this sample be printed as perfectly as possible. Have at least two people review it for smudges, dirt, alignment and Pantone Matching System (PMS) color matching.
When that sample goes out, you are telling the client, "Every shirt that leaves this building will look just like this one." If he notices a tiny flaw, he will assume it will be included on every shirt you produce. You may even have to reprint the sample just to prove the tiny flaw won't be included.
Also, a great standard is to print a shop sample to use when production begins after the sample has been approved. They must match perfectly, from the first shirt down the dryer belt to the last. In contract printing, it's not uncommon for the client to check the work and pull out anything he doesn't like.
For shipping, most promotional agencies will give you their UPS or FedEx shipping numbers to use, and everything goes out third party. This means you can't mark up the freight like you normally would.
It also means you need to control which package is assigned to each account, as it can be easy to pick the incorrect one. There is nothing worse than getting a call from your customer's accounting department asking about an unknown order that was shipped using its account by mistake. Once that happens, everything you do will be scrutinized. Ship one thing at a time and double-check your work.
Your shop standard should be to send the invoice the day after the job ships. Do this by email and, if possible, include the tracking number. If any customer is out 60 days or more on your receivable list, place that company on credit hold before accepting more work.
Printing for promotional agencies provides steady business. While it can be feast or famine, it also helps augment your shop's organic sales efforts. The best way to handle this type of account is with common sense, crystal-clear expectations and a mutual understanding that you are a valued partner in the supply chain. The better you make them look, the more work you'll get 
in return.

Marshall Atkinson is the owner of Atkinson Consulting LLC, a service firm focused on the decorated apparel industry for process improvement and efficiency, sustainability, employee training, social media marketing and long-term strategic planning. For more information or to comment on this article, email Marshall at matkinson4804@gmail.com, or follow his blog at atkinsontshirt.com.
---
Avoiding problems early on in your color separations will cascade down into gains at every step of the screen-printing process.
FULL STORY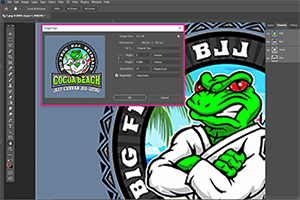 T-shirt screen-printing veterans Danny Gruninger, of Denver, Colorado, based DayBirds Printing, and Rick Roth, founder of New England's Mirror Image Screenprinting & Embroidery and Ink Kitchen, talk fast, efficient setups as part of the Shop Talk education series at the 2022 Impressions Expo in Fort Worth, Texas
FULL STORY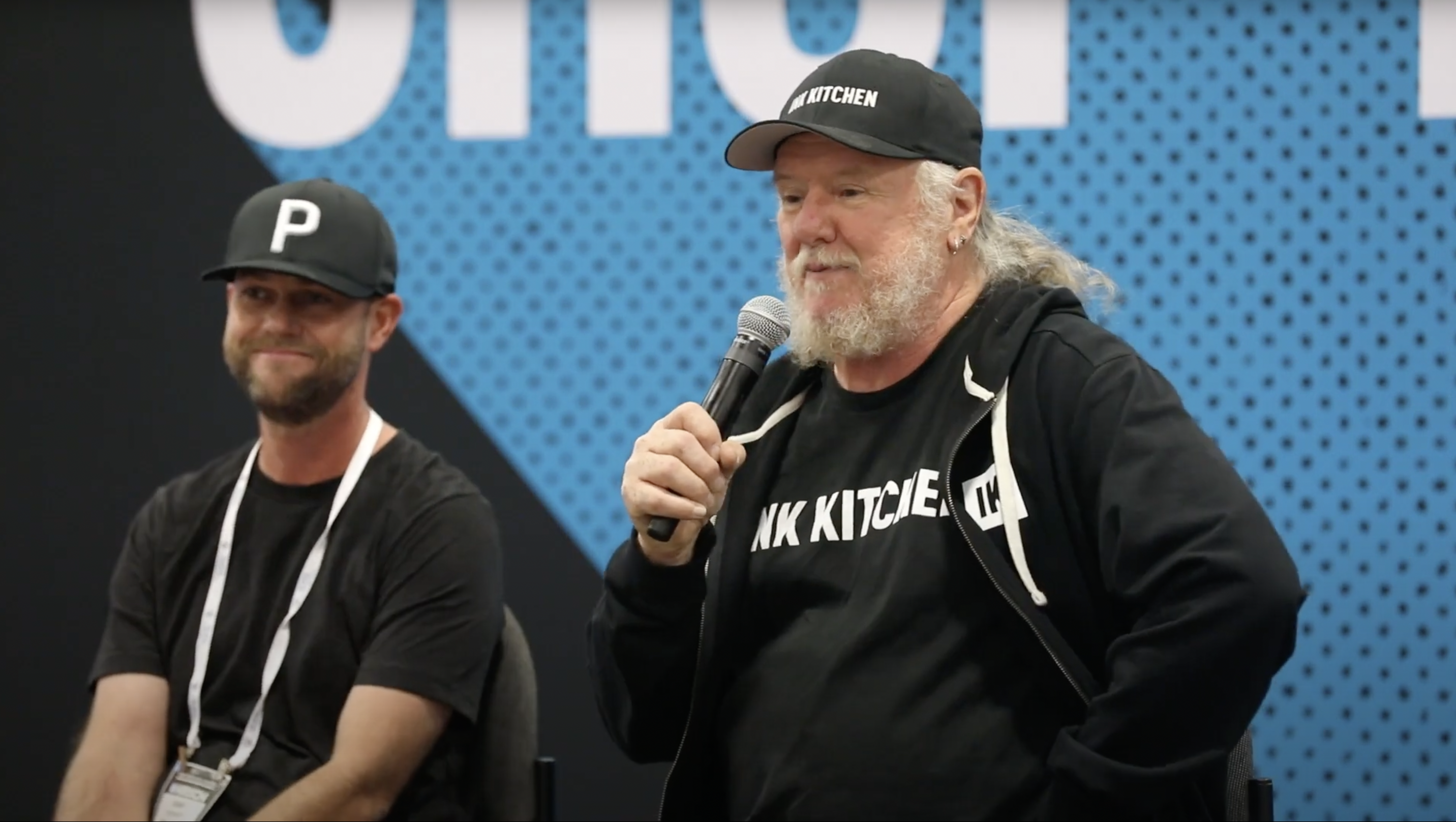 Garment decorators always are looking for ways to create special effects (SFX) with their screen-printed designs by offering specialty inks — puff, glitter, suede, shimmer, high-density and more — to keep their artwork on the cutting edge.
FULL STORY