CTS Technology Pushes Forward
Advancing technologies allow you to increase speed and save money on screen making.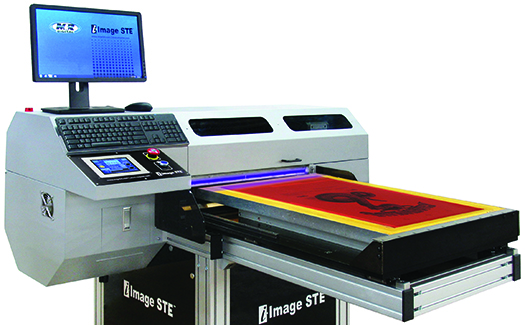 M&R's i-Image CTS machine with on-board LED screen exposure.
---
Computer-to-screen (CTS) imaging dramatically is changing the way we make screens for screen printing, similar to how photo emulsions changed the process years ago.
Prior to the introduction of photo emulsions, stencils for screen making were hand cut to allow ink to pass through the open areas of the mesh. Next came photo emulsions that required film positives to expose the screen.
Today, films still are widely used, but CTS imaging is eliminating the need to make film positives for screen making altogether. (Editor's Note: Some manufacturers refer to this process as direct-to-screen imaging or DTS.)
Since CTS technology outputs a design directly onto the screen surface, which is coated with photo emulsion, a film positive no longer is required for screen exposure. This alone saves a shop thousands of dollars per year in film costs, which can be used to pay for the CTS unit over time. Saving about $1 per sheet for film (11″ x 17″) adds up fast. This also makes the screen-print shop greener because it doesn't have to discard thousands of sheets of polyester film after they are no longer needed.
Since the image is printed with black toner directly onto a coated screen, fine detail easily can be achieved, as there is no film to refract the light during the exposure process. This light scatter reduction helps to properly expose fine lines and halftones down into the 2% tonal range with less chance of overexposing these areas in the design.
When using CTS imaging in conjunction with a pin registration system, the process will eliminate taping multiple film positives to clear carrier sheets, while also saving money on supplies and labor. With CTS, color separations are imaged directly onto all the screens in relationship to each other within .001 tolerances. This greatly shortens setup time when registering screens on the press.
Since CTS-generated screens automatically are pre-registered, it's possible to use many different pin registration systems, including the M&R Tri-Loc system. Users of these types of systems with CTS units report they can image and expose screens in as little as 40 seconds, then be washed out and registered on the press in less than eight minutes.
With the M&R system, the Tri-Loc pallet is mounted to the press and then moved to each print head, pulling the screen frames into contact with the pallet at the three registration points. This also greatly reduces setup time.
THINK INK
The main ink types used with today's CTS systems include wax and water-based inkjet toners that have been formulated with UV-blocking properties. The heated wax inkjet technology can be used to print a high-density image directly onto a coated screen. Some units using wax reportedly will print 1,200 dpi, allowing halftone frequencies of up to 110 lpi. As an added feature, some units also include full-featured raster image processor (RIP) software.
Other CTS systems use digital inkjet heads with liquid toners that have UV blockers to increase performance during the screen-exposure stage. Manufacturers of the inkjet systems report that their CTS systems can print 720 dpi and run on standard PC software using a common USB-2 port connection.
The Spyder II DTS system from Exile Technologies uses a phase-change print head and solid wax ink to print the graphic onto a coated screen. The wax ink is heated and jetted onto the screen, where it instantly dries, leaving a high-density, light-blocking mask that adheres to any emulsion.
This type of ink also allows the screen to be printed in a vertical format so the unit only needs a small footprint to operate. The ink is water soluble and removes easily during the washout process. The upgraded Spyder II now has easier-to-use software and uses bi-directional printing for twice the speed, according to the manufacturer.
KIWO reports that its I-Jet 2 CTS unit will accept screen sizes up to 30″ x 38″ (for model 2536). For larger frame sizes, the I-Jet Model XL accommodates up to 48″ x 60″ frames. KIWO's technology consists of a piezo 256-nozzle wax toner system that images 1 square foot per minute and accepts Newman roller and static aluminum frames, with image definition up to 700 dpi.
CTS systems also eliminate the need to store film positives, thus freeing up space. With a CTS system, simply store the art in digital folders that readily are available when the customer re-orders. No more cleaning films and repairing bent, scratched or damaged films that cause pinholes and exposure issues.
Substantial labor dollars also are saved from not paying a person to output and handle the films, remove tape and archive them after the job has been printed.
Ricoh printhead technology allows screens to be imaged with halftones up to an 85-line dot count with excellent resolution and ink-deposit control. Black dye, with special UV inhibitors, ensures a dark, crisp image is printed onto the screen surface.
SCREEN-EXPOSURE BENEFITS
The original motive with CTS systems was to remove the step of creating film positives and eliminate the time required to handle the films. The next issue in using film positives is determining the correct exposure time. CTS systems eliminate these issues since there are no film positives or glass in the exposure process.
Another bonus is getting rid of the costs associated with replacing vacuum pumps and rubber blankets after they wear out. Since a vacuum blanket isn't needed when exposing CTS-imaged screens, it's now possible to expose multiple screens simultaneously by positioning them on a rack that holds them over the light source.
M&R's i-Image STE is an all-in-one CTS imaging and UV LED exposure system (patents pending), according to the company. On the inward pass, the system uses specially formulated water-based, UV-blocking ink and advanced
high-resolution CTS inkjet printer technology to generate opaque images on emulsion-coated screens.
On the outward pass, the built-in, high-output scanning UV LED light source exposes the emulsion. M&R's i-Image STE II has all the imaging and exposure features of i-Image STE, but adds a secondary UV LED light source after the inward pass for ultra-fast exposures (patents pending), according to the company.
SHEDDING NEW LIGHT
One of the most recent breakthroughs in CTS screen-imaging systems is the elimination of toner — wax, inkjet or other — on the screen surface.
With CTS digital light imaging, no toner is used. Instead, a digital mirror device (DMD) modulates an ultra high-powered UV light source (with digital image data) using up to 2 million micro mirrors. The DMD moves over the screen, exposing the image as it travel.
Each mirror represents a pixel of information, allowing resolution of up to 2,500 dpi.
DMD is considered a top-of-the-line light modulator for direct screen imaging and is manufactured by Texas Instruments. The downside of the CTS light imaging systems is the cost, which is in the low- to mid-six-figure dollar range.
Although CTS systems have been on the market for decades, there has been a recent surge in our industry to embrace the technology. The systems now are used in medium- to large-sized screen-printing shops across the country. This shift is a combination of several factors, including labor and supply savings, increased speed, ecological benefits and overall technology improvements. If your shop is not using a CTS system, it could be time for a closer look at the benefits of the technology.
James Ortolani has more than 30 years experience in the decorated apparel industry, specializing in hands-on direct screen-printing and heat transfer production. He currently serves as research and development project manager for Transfer Express. For more information or to comment on this article, email James at james.ortolani@stahlsdfc.com.
Hear James speak on screen-printing topics at the 2015 Imprinted Sportswear Shows (ISS). Individual seminars are just $25 if you pre-register: issshows.com.
---
Suggested Reading:
Like this article? Read these and other screen-printing articles at impressionsmag.com:
---
Avoiding problems early on in your color separations will cascade down into gains at every step of the screen-printing process.
FULL STORY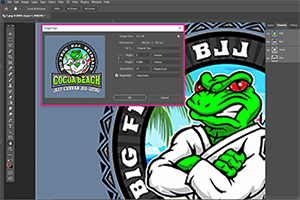 T-shirt screen-printing veterans Danny Gruninger, of Denver, Colorado, based DayBirds Printing, and Rick Roth, founder of New England's Mirror Image Screenprinting & Embroidery and Ink Kitchen, talk fast, efficient setups as part of the Shop Talk education series at the 2022 Impressions Expo in Fort Worth, Texas
FULL STORY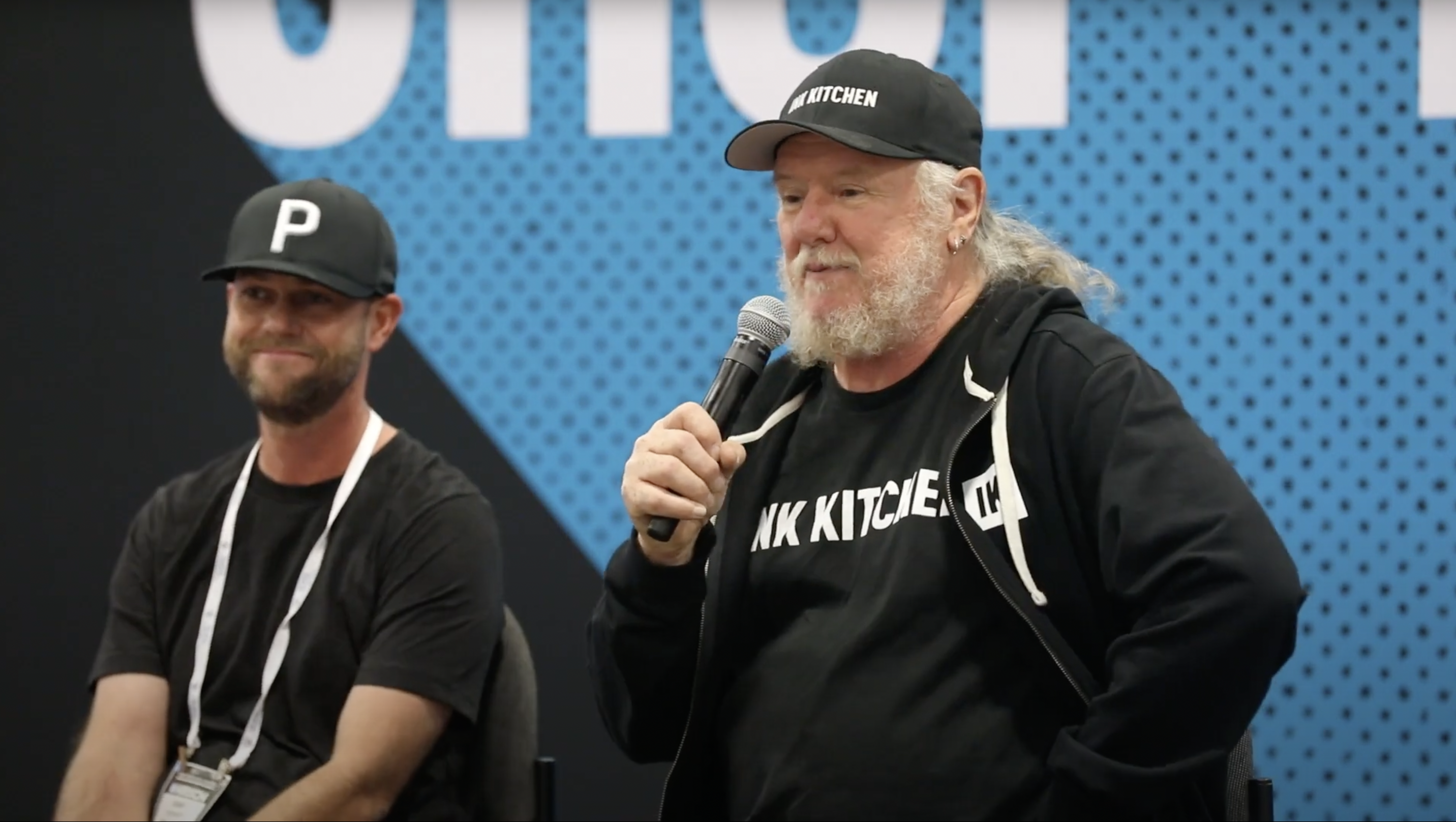 Garment decorators always are looking for ways to create special effects (SFX) with their screen-printed designs by offering specialty inks — puff, glitter, suede, shimmer, high-density and more — to keep their artwork on the cutting edge.
FULL STORY