Ink Market Trends: Part 2
A look at using super bleed blockers and non-PVC inks.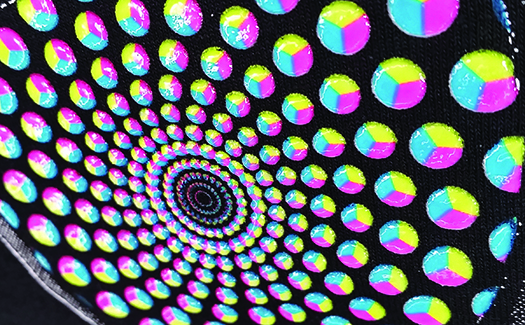 ---
Editor's Note: This is the second article in a two-part series examining the screen-printing industry's ink trends. Part 1 appeared in the April 2016 issue of Impressions.
Along with the specialty-ink evolution, it's interesting to see how the advances or applications of other technologies have helped screen-printing industry veterans get where they are today.
With new fabrics available on the market, ink suppliers are stepping up to the plate to offer new, enhanced products that enable decorators to make full use of their skills. Specialty printing has opened the door to innovative printing techniques, with customers enjoying the benefit of having garments with unique prints they previously couldn't attain. And printers, of course, profit from the diversification they can offer.
Today's screen printers have many choices to add to their arsenals when it comes to ink, but it doesn't have to be overwhelming or complicated. Let's look at two ink types that currently are trending in the marketplace.
Super Bleed Blockers
One of the hot topics lately has been inks that can block sublimated garments (i.e., polyester garments that have been colored using sublimated dyes) from bleeding. When reheated, these dyes will reverse-sublimate and change the screen-printed inks into the colors onto which they have been printed. Most ink companies have been battling problems with this type of polyester fabric for a long time.
Advancements in polyester fibers and sports-oriented performancewear — coupled with higher cotton costs — have enabled polyester to take a larger portion of the market, hence the need for these inks with super-blocking properties.
Experimenting with various sublimated fabrics has revealed that those containing a red dye typically are the most problematic for printing. The new super blockers have the challenging task of blocking various types of prints and colors on different fabric brands.
Non-PVC Inks
There is a tremendous surge for inks that do not contain PVC resin. Plastisol-type inks that substitute PVC resin for an acrylic resin sometimes are called Acrysol. Silicon inks typically are a two-part system and are high-solid (opaque), water-based inks. Although many of the current non-PVC inks have limitations when compared to traditional plastisol, they are evolving quickly to become as easy to print and use.
One of the drawbacks of many non-PVC inks is that they typically cannot be printed wet-on-wet like most production-friendly, opaque PVC inks. Thus, they must be flashed between each color.
Second, non-PVC inks often cost more money, sometimes as much as five or more times the price of traditional plastisols. The high price is due to the cost of the raw materials — typically the non-PVC resins.
Many water-based alternative inks also have comparative issues. Most are not as opaque as their PVC counterparts and dry in the screen easily, making long production runs seemingly impossible to complete in one swoop. It also has been a struggle to find the same bleed resistance in non-PVC inks as in their water-based counterparts.
Another problem with non-PVC inks is the lack in variety of specialty inks. Most water-based systems have puff additives, but lack glitter, high-density, glow and other types of specialty products that printers need to enhance a garment and make it more appealing to some purchasers.
Other issues being discussed relative to non-PVC inks include hand and drape. Prints executed with this type of ink may feel different than plastisol inks and printers may not be aware that there can be differences. In terms of hand, some users prefer a soft, rubbery feel while others desire no hand at all.
Similarly, some customers request a matte look while others prefer a shiny print. Depending on which non-PVC ink you use, each type or brand may have different characteristics, so it's important to test your ink to ensure you can meet your customers' needs.
Drape is the way the print's weight pulls the fabric down when the garment is being worn. The lighter and more elastic the garment, the more a print's weight can affect the way the decorated shirt will drape. For example, this problem may become apparent when trying to keep a dyed polyester/Lycra spandex blended fabric from bleeding. It may take many layers of bleed blockers and overprints to achieve a decent final print, and all the additional ink layers will affect the drape.
Most people would prefer a garment decoration that doesn't make them feel hot and uncomfortable, or as if they are wearing a bulletproof vest. Therefore, research the inks that are available for your needs and test as many as possible.
Finally, don't get discouraged by the hurdles that you will undoubtedly encounter in the non-PVC ink world. Manufacturers are overcoming these challenges and costs surely will drop as the demand increases.
Kieth Stevens is the Western regional sales manager for International Coatings. He has been teaching screen printing for more than 10 years and is a regular contributor to International Coatings' blogs. For more information, visit iccink.com and read the company's blog at internationalcoatingsblog.com.
---
Avoiding problems early on in your color separations will cascade down into gains at every step of the screen-printing process.
FULL STORY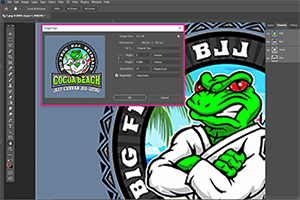 T-shirt screen-printing veterans Danny Gruninger, of Denver, Colorado, based DayBirds Printing, and Rick Roth, founder of New England's Mirror Image Screenprinting & Embroidery and Ink Kitchen, talk fast, efficient setups as part of the Shop Talk education series at the 2022 Impressions Expo in Fort Worth, Texas
FULL STORY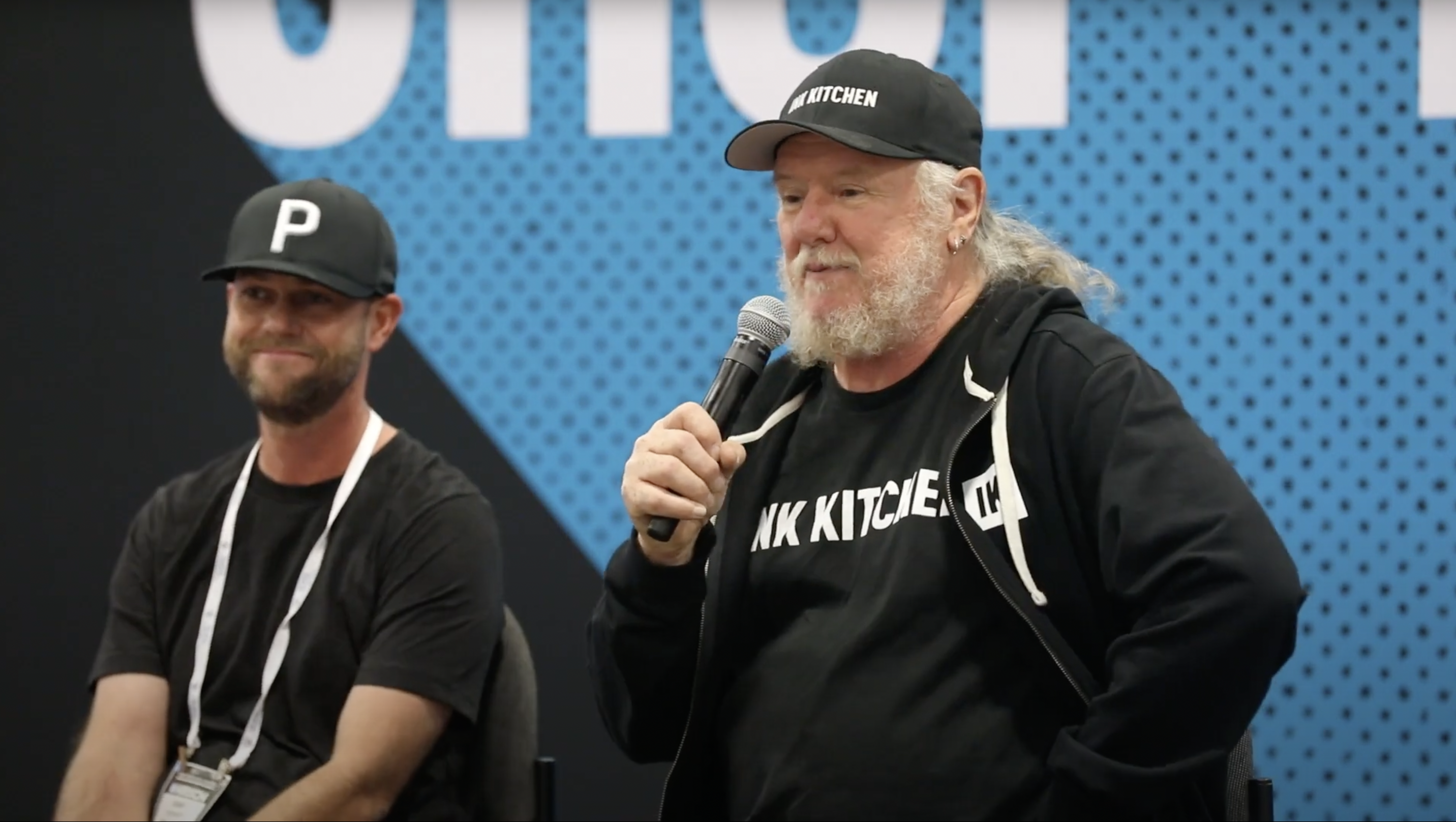 Garment decorators always are looking for ways to create special effects (SFX) with their screen-printed designs by offering specialty inks — puff, glitter, suede, shimmer, high-density and more — to keep their artwork on the cutting edge.
FULL STORY