Innovation Sparks Screen-Printing Success
New technology helps decorators deliver products to customers, at prices they are happy to pay, that meet profit goals.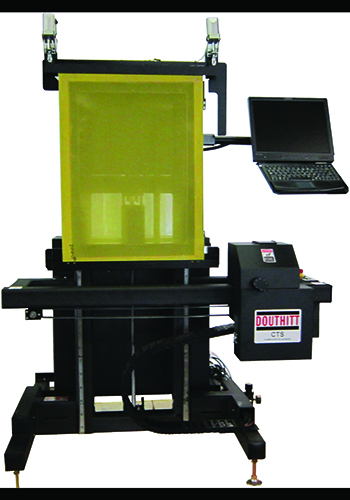 ---
As an apparel decorator, I consider it my mission to deliver products to customers at prices they are happy to pay, all to meet my profit goals.
The challenge is that in order to do all three of these things, you must have an open mind and embrace change. And a lot of the change in this industry is being driven by innovation.
Let's explore what is necessary to cultivate that change and grow customer relationships with the aforementioned goal in mind.
First, part of my job is to ensure there's shortage of customers who want my products and services. I simply must entice them to pick me. I also must accept that there is no shortage of competitors who want that end-user dollar. I must be aware that my competition is not just the shirt shop across town, but all forms of retail buying, including food, entertainment, technology and other necessary living expenses. The scary fact is that "Nobody needs another T-shirt." Let's call this challenge No. 1.
My second responsibility is to deliver the product at a price customers are happy to pay. Every customer has a perceived value of every product on which he can spend his hard-earned money. Therefore, I must ensure I understand what that perceived value is. Quite simply, I can't get a customer to spend $15 on what he thinks is a $10 item. I can increase the perceived value to $15 or more by delivering amazing artwork, special effects, non-traditional locations, amazing customer service, quicker delivery or unique packaging and presentation. Or I can reduce my cost of acquisition and production to the point that a $10 purchase will meet my established profit goals. That choice becomes challenge No. 2.
The third part of fulfilling my job description truly is to understand what is necessary to meet my profit goals. I have to grasp what my costs are, know what my resources are capable of, establish and constantly review best-practice expectations, provide the tools and resources necessary for my staff to do their jobs and then let them do it. Maintaining profitability is challenge No. 3.
With that in mind, let's look at some of the screen-printing innovations that are allowing today's apparel decorators to do their jobs.
Information Technology
Online Designers: Today's screen printers have multiple choices from suppliers and solutions providers — InkSoft, DecoNetwork and others — to create user-friendly methods for end users to design custom artwork, order garments and pay for them.
Company Stores: Tech-savvy consumers demand the ability to purchase whenever and however they want to do so. By putting preprint artwork in a purchaser-friendly format, you allow buyers from anywhere with an Internet connection to do business with you. Company stores can integrate seamlessly with brick-and-mortar locations; you just have to manage fulfillment-type production and buyer just-in-time expectations. For those screen printers willing to embrace hybrid digital decoration, company stores can be huge profit centers.
Art: This crucial component is what sells shirts, not the substrate on which we print. Embrace this idea and invest in speculative art for buyers to get them excited about their projects. Once again, the online designers with and without integrated clip-art collections from sources such as Digital Art Solutions, Action Illustrated, Great Dane Graphics and others will get you started. And get good RIP software, such as the Accu-Rip Black Pearl or Black Pearl SE from Freehand Graphics. If I have learned anything about artwork for decorated apparel customers, it is that they need something to say "No" to before they will say "Yes" to anything.

Shop-Management Programs: This is an area where, if you are not using one of the shop-management programs available within our industry, you are simply throwing money down the drain. The power provided by programs such as Shopworks, Price-it, Shopvox and others is one of the best returns on investment you can make in the decorated apparel industry. Explore the outright purchase along with monthly service subscriptions to determine which program best fits your business.
Pre- & Post-Press
Like it or not, we are in the commodity business and don't have total control over what we sell our products and services for. Another inescapable fact is that we are more screen makers than screen printers. This means most shops spend more time cycling screens than printing. So we have to reduce costs through efficiency. Check out these options to get more done in less time.
Panel Mesh: The Newman Roller Frame revolutionized our industry more than 20 years ago by proving that mesh with higher tension results in better prints, and few dispute the fact. Many printers have embraced Newman Roller Frame technology only to find that consistently stretching bulk mesh is a difficult craft to master. Enter Shur-Loc into the equation about eight years ago and almost instantly, even entry-level employees could produce consistent, high-tension screens. Shur-Loc mesh panels allow business owners to improve productivity by investing a few more dollars in a quality tool and save huge amounts of staff time and money, while getting the full value of their investment in retensionable frames.
Coating Systems: Another example of the craft of screen printing is the art of coating liquid emulsion on our primary tool: the screen. Many a shop owner has been held hostage by the screen room guys who mastered the perceived voodoo of coating a quality screen. Reality or not, only the largest of textile shops had automatic coaters and the mid-sized shops suffered each time a new staff member learned how to coat.
The larger, multi-thousand-dollar machines still have their place. But just recently, single-screen, fully automatic coaters from suppliers such as M&R have entered the market at a more affordable price. Vastex and Lawson Screen & Digital Products Inc. have entered into the semi-automatic coater market and have well-engineered coating solutions for less than $2,000.
Automatic coating pays dividends every day in consistency, easier troubleshooting, faster press setup, ink deposit uniformity and reduced screen-making costs. This is a great example of how spending a few bucks upfront will save you money on every job you print.
Computer-to-Screen (CTS): The most significant ROI addition to any shop is the CTS system. Adding it to your workflow will improve every aspect of what you do and allow each press to print more jobs per shift simply by how fast they can be set up. It's almost like buying an extra press without the capital investment.
If your shop is imaging as few as 20 screens a day you owe it to your bottom line to check out what M&R, Douthitt, Exile Technologies and other CTS suppliers can do to make you more profitable.
Reclaim Options: Why do most shops add automated reclaim equipment? Generally because of staff turnover. Every shop needs to examine how they currently reclaim screens in light of currents options available. Huge stainless-steel machines can do the dirty work, but the price has been considerably reduced by breaking the process down into the individual components of ink removal, stencil removal and degreasing.
M&R, Chemical Consultants Inc. (CCI) and others have the bright, shiny SS series automated solutions, but remember that chemical suppliers such as SAATI, Easiway and others also have cost-effective tabletop solutions that effectively yield 20 or more fully reclaimed screens per hour for smaller shops. You just have to understand the chemistry and use it correctly. Don't accept five to 10 screens per man hour because your screen guys are telling you that's all they can do. Remember, both you and the screen loop guys don't know what you don't know. Ask industry resources for help in optimizing your screen loop.
Special-Effects Decoration: Shiny effects, vibrant neons, wet-look goops, metallics and amazing art can be cost-effectively produced via traditional screen printing, and the press manufacturers have responded with various ways to get it done.
The stencils screen printers create to transfer ink to an imperfect compressible substrate currently are superior to most digital technologies when high-volume decoration is considered. The definition of volume is the issue. If you need a few items with foil decoration, cut or print/cut heat-applied material is the best choice. However if you need several thousand try the following options.
ROQ has introduced the ROQpress foil production-speed on-press foiling units, as well as the ROQpress iron, a heated down force unit to smooth out print surfaces. Heat-sealing a print creates a flatter, more uniform surface for better ink adherence and has the potential to reduce fibrillation.
Action Engineering has created many aftermarket solutions, including roller squeegees designed to improve the finished print surface for better shelf appeal and overall enhanced printing. The company and other aftermarket suppliers have created a huge industry segment by providing unique solutions to printers who can't justify larger investments of dedicated equipment for occasional print requirements. With the purchase of aftermarket tooling and attachments, the versatility of a single piece of equipment can be greatly enhanced.
Ink Systems
Plastisol ink was a solution that enabled bright colors, amazing opacity and the ability to walk away from the screen for a weekend without worrying about ink drying in the mesh. And those of us who use it love those virtues. But keep in mind that those printer-friendly characteristics come with a few challenges involving the chemistry used to achieve those results, which also include washfastness.
We all have accepted that lead, phthalates and PVC were used to cost effectively create plastisol and have all but been legislated off of our production floors. What we did not understand was the problems those plastisols had that actually cost us in productivity.
Challenges such as double strokes, false body, inexpensive fillers and opacity builders — especially in white inks — have contributed to too many of us running our automatic presses, capable of speeds comparable to a 200 mph sports car, at model-T speeds.
That is in the process of changing as new entries into the plastisol world, such as Joe Clarke's Synergy, are creating inks that print better than most of us think possible. Rest assured that as these new players disrupt current thinking, we will see improvements across the board from all the plastisol ink suppliers.
Water-based inks are gaining huge market share, with Matsui and Virus raising the bar for bright, vibrant, user-friendly inks with improved color matching, amazing hand and increased open time in the screen. On-press, user-friendly aspects can be greatly enhanced by correctly understanding their unique ink chemistry and careful monitoring environmental humidity and other workspace considerations.
Discharge printing using multiple inks systems can provide predictable results as more garments are being produced with discharge printing in mind, thereby increasing both printer and end-user satisfaction.
The Best Tool for the Job
Screen printers in general have not been known for their open mindedness and acceptance of new technology. The mindset is usually if you call or visit a screen printer, the expectation is that you will get a screen-printed product.
In order to profitably and productively achieve the success formula, screen printers will have to embrace the many additional digital tools, such as direct-to-garment (DTG) printing, print/cut decorating, embroidery, sublimation, toner-based systems and more as we meet our customers' expectations of full-color, low-volume, on-demand decorated apparel.
Greg Kitson is founder of Mind's Eye Graphics, Decatur, Ind. For more information or to comment on this article, email Greg at greg@mindseyeg.com or visit mindseyeg.com.
---
Avoiding problems early on in your color separations will cascade down into gains at every step of the screen-printing process.
FULL STORY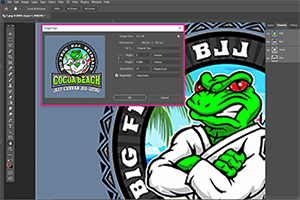 T-shirt screen-printing veterans Danny Gruninger, of Denver, Colorado, based DayBirds Printing, and Rick Roth, founder of New England's Mirror Image Screenprinting & Embroidery and Ink Kitchen, talk fast, efficient setups as part of the Shop Talk education series at the 2022 Impressions Expo in Fort Worth, Texas
FULL STORY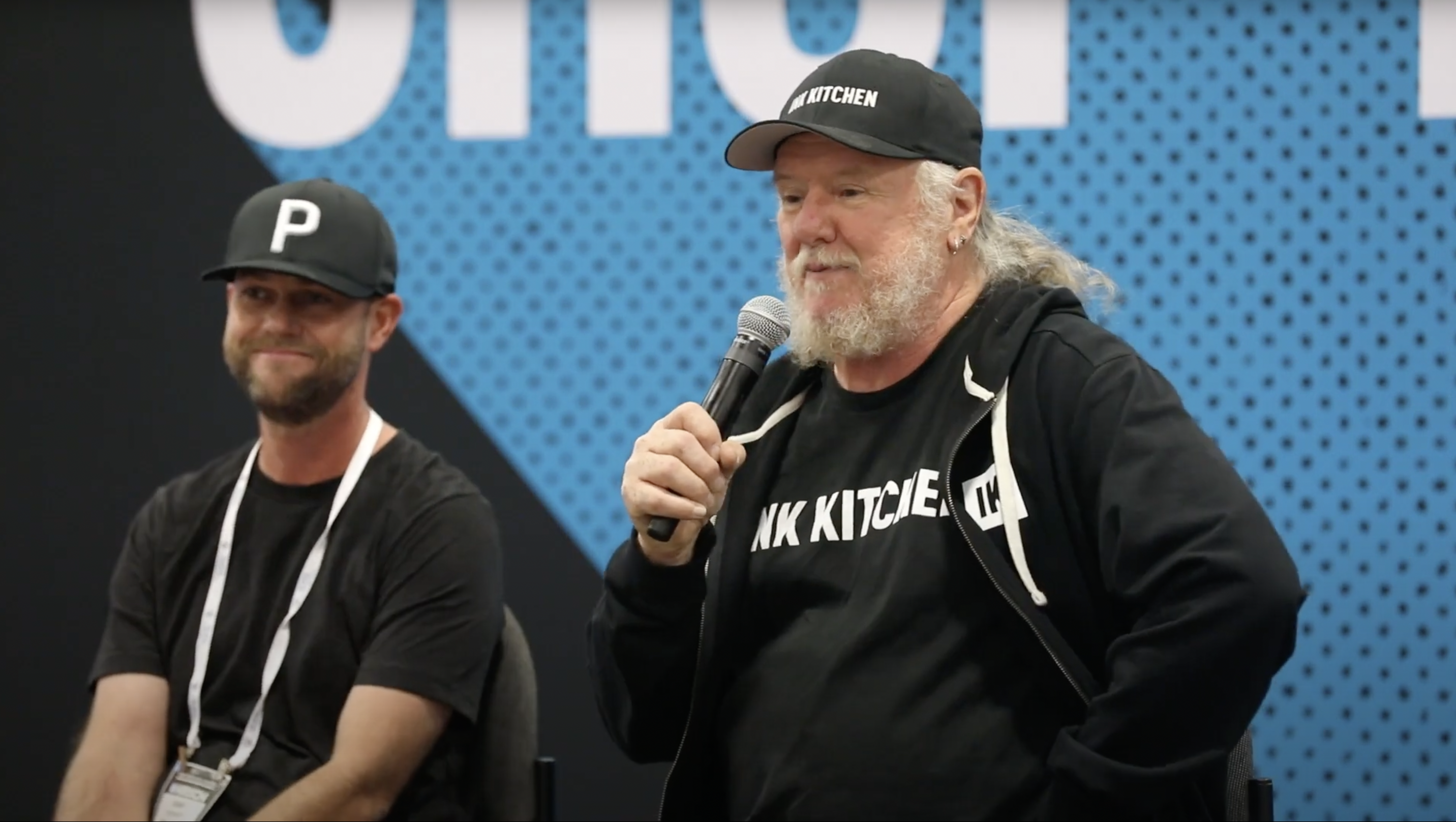 Garment decorators always are looking for ways to create special effects (SFX) with their screen-printed designs by offering specialty inks — puff, glitter, suede, shimmer, high-density and more — to keep their artwork on the cutting edge.
FULL STORY