Video: Talking Screen-print Setups at Impressions Expo Shop Talk
T-shirt screen-printing veterans Danny Gruninger, of DayBirds Printing, and Rick Roth, founder of New England's Mirror Image Screenprinting & Embroidery and Ink Kitchen, discuss fast, efficient setups as part of the Shop Talk education series at the 2022 Impressions Expo in Fort Worth, Texas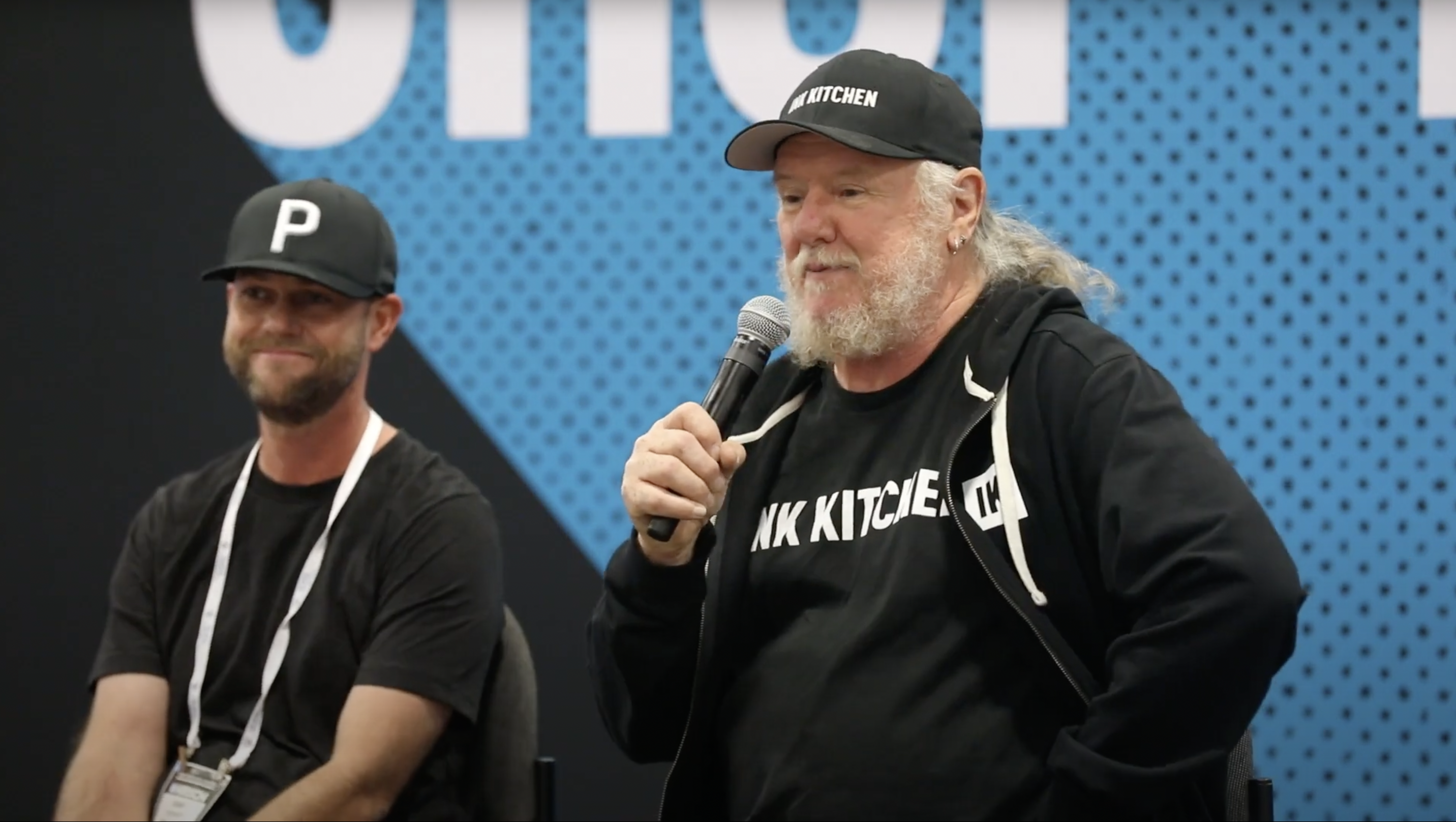 Danny Gruninger (left), of Denver, Colorado, based DayBirds Printing, and Rick Roth, founder of New England's Mirror Image Screenprinting & Embroidery and Ink Kitchen, talk screen-printing setups
---
Screen-printing veterans Danny Gruninger, of Denver, Colorado, based DayBirds Printing, and Rick Roth, founder of New England's Mirror Image Screenprinting & Embroidery and Ink Kitchen, talk fast, efficient setups as part of the Shop Talk education series at the 2022 Impressions Expo in Fort Worth, Texas.
In examining a topic that according to Roth was probably among "the most dear" to him at the show the former frenemies (who first got to know each other arguing about the ins and outs of their craft on Facebook) discuss the importance of quick changeovers to profitability and making sure you have the right tools to make this happen by: 1) setting up and calibrating your presses correctly; 2) ensuring your screens are sufficiently tensioned; and 3) making sure your squeegees are up to the task.
Other topics include having the right shop-management software, pre-loading screens with ink and freeing up your operators to do their thing by having separate crews break down the setups at the end of each run to "keep the presses spinning."
For future updates on the first Shop Talk of 2023, scheduled to place at the Impressions Expo in Long Beach, California, January 20-22, click here.
---
Avoiding problems early on in your color separations will cascade down into gains at every step of the screen-printing process.
FULL STORY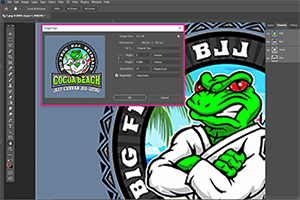 Garment decorators always are looking for ways to create special effects (SFX) with their screen-printed designs by offering specialty inks — puff, glitter, suede, shimmer, high-density and more — to keep their artwork on the cutting edge.
FULL STORY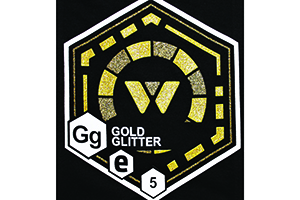 Buying the right textile dryer for screen printing apparel comes down to three factors: choosing a reputable equipment manufacturer; basing your purchase on your shop's production capabilities; and buying a larger-than-needed dryer to allow for future production growth.
FULL STORY