Short on Stock?
Follow these tips to protect your screen-printing business when materials and products aren't readily available.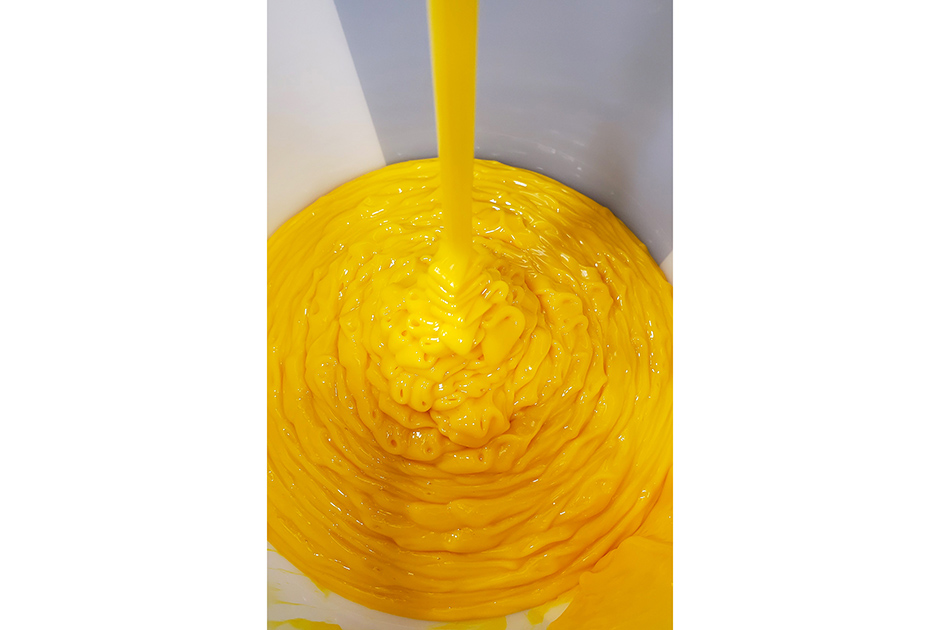 Some colors, like yellow, are used more frequently and may run out more quickly than others. Photo provided by International Coatings.
---
As we try to continue pushing through the COVID-19 pandemic, you may be experiencing increased sales and demand for screen-printed products, but what happens when your ink supplier is out of stock? What's going on in the market and how can you safely navigate these stormy waters?
There have been major disruptions in the global industrial supply and logistics chains. Our industry is no exception. These disruptions have impacted raw materials, containers and transportation. Suppliers project that these disruptions, along with the volatile pricing environment, likely will continue until sometime in 2022 at the earliest. Some are predicting they may even persist into 2023. This leaves many manufacturers struggling with material shortages or unavailability, and extended or non-existent lead times.
Some suppliers have been additionally impacted by hurricanes or other catastrophic events and have yet to fully restore operations at their facilities. Their shortfalls in production capacity are exacerbated by a current labor shortage. Almost all other screen printing-related industries have been affected — from equipment to apparel manufacturers.
As the garment industry is revving up, many printers are being told that some supplies, including inks, may be in short supply or have even been discontinued altogether. The following suggestions can help you protect your business against volatile product availability.
Take Stock
First, make a list of the materials you already have and figure out how you can use them most efficiently. For example, this may mean identifying leftover cans of "cotton white" and prioritizing its use or using half-empty cans of emulsion before the expiration date. You may be surprised at how much excess inventory you actually have.
Next, identify which ink types — or other screen-printing supplies — you always need on hand. Each shop is different, of course, but here's a sample list for ink products: white inks for cotton, low-bleed white inks, black inks, bleed blocker and reducers. It also may be a good idea to assess your color-mixing system. Some colors are used more frequently than others and may run out quicker. For example, white can usually be around 40%-50% of the required ingredients in a mixing system. The next most commonly used color typically is yellow, followed by red.
Mitigate Supply Shortages
Stock up on main products so you don't run out of the inks your shop uses continuously. Until the supply chain "normalizes," longer lead times must be taken into consideration.
You may be accustomed to having next-day shipments from your ink distributor, but the lead time may now have increased to a week or more. As such, it may be necessary to revise your minimum or maximum inventory numbers for stock. Create a buffer so you don't run out of the most-used inks or print supplies.
Work closely with your suppliers to let them know your needs. Consider alternate products from the same brand or find similar products. Don't order more quantities than you can use or hoard superfluous amounts of supplies, creating the dreaded "toilet-paper scenario." This can result in costly or unwanted inventory later.
I have instructed our larger customers to create a forecast for the next six months and share that information with their suppliers. Place the orders and expect to have the products brought in over time if the supplier allows it. Let your provider do the best they can to get you the products you need. Call them frequently and get updates; you may not like what you hear, but it should be honest and helpful.
Consolidate the amount of ink products you carry in stock. For example, if you usually purchase single-color, ready-to-use inks, consider investing in a mixing system. This way, you can custom-mix Pantone colors as needed, in the amount needed only for the print job at hand.
After covering the essentials — which, for most printers, are white and black inks — there are other ink products that may be adversely affected by raw-material shortages. These include basic special-effects (SFX) inks such as puff, high-density (HD), shimmers or glitters. In part, this may be because ink manufacturers are focusing largely on supplying the more in-demand ink products such as white and black colors.
To circumvent these challenges, you may have to stock specific SFX inks. Or, if you need a glitter ink, for example, you can purchase a glitter base and order glitter flakes separately to create the desired colors.
Also, don't neglect replacement parts for equipment that has a dramatic effect on productivity or items that may take longer to source. For example, if you use a special bulb as a light source in your screen-exposure machine, you should have a replacement bulb handy, as they may take longer to acquire. Extra dryer belts also may take longer to find, so remember to check with your supplier.
Create a Contingency Plan
Now is the time to plan for different scenarios. Which cotton shirt brand can you purchase instead of the one you currently use? Which alternate bleed-blocking ink can you use on a red polyester shirt?
You may need to purchase samples of alternate products to determine whether they work for your shop. Don't wait until you're forced to bring in a product at the last minute without testing it, especially if it's a new material. Be diligent with R&D and product testing to ensure you don't run into problems later, such as ink washing off or dye migration.
If you need new equipment, check its availability now. Industry lead times, especially for screen-printing presses, may extend into next year, depending on what you need. Also, network with other screen printers on social media. For example, Facebook has several screen-printing forums, and you may find printers who share valuable information about the availability of certain products you may need.
Manage Demand Volatility
As of press time, there's a tremendous number of container ships docked at California ports waiting to be unloaded. This is partly due to their larger sizes and the upcoming holiday-season rush.
In addition, we must recognize the effects COVID-19 has had on the labor force — not only dock workers, but also everything else that comprises unloading, trucking and distribution. There's no way to sugarcoat what's happening: unprecedented volatility. As such, protect your company from panic-buying situations by following these steps. The more you plan now, the better off your shop will be while navigating this stormy supply crisis.
Kieth Stevens is the Western regional sales manager for International Coatings. He has been screen printing for more than 42 years and teaching screen printing for more than 12 years; is a regular contributor to International Coatings' blogs; and won SGIA's 2014 Golden Image Award. He can be reached at kstevens@iccink.com. For more information, visit iccink.com and read the company's blog at internationalcoatingsblog.com.
Managing Customer Expectations
Your priority should be delivering outstanding service to your customers. Most likely, they would appreciate timely communication that proactively addresses what they can realistically expect from you.
Even if the news isn't rosy, being honest about lead times or availability can go a long way toward customer retention. Managing their expectations by providing realistic timelines also can prevent huge disappointments and missed deadlines.
Don't miss this opportunity to work with your customers in crafting a compromise between their needs and what you realistically can deliver.
Working with What You Have
Your customer is asking for a multicolor design but your ink supplier only has a limited stock of inks available. How can you satisfy the customer with the ink inventory that's available? Here are some tips, tricks and ideas.
1. Be upfront about the available materials and what it takes to obtain them. Give a realistic turnaround time for order completion.
2. Offer suggestions regarding design and colors. Most ink suppliers have black and white inks available. By using halftone designs, the shirt color can be put to good use in creating a subtle, two-tone effect.
3. Consider using a "split-fountain" technique, where the design is printed in two or more colors by applying the various ink colors directly onto the screen and letting the colors blend during printing. This technique is trendy again, and each print will be slightly unique.
4. Print the design using a clear ink to create a slightly darker tone of the underlying shirt color.
5. Offer distressed prints by using soft-hand bases or reducers, thus extending the ink.
6. Use leftover SFX inks. Pick a small portion of the design to add a bit of glitter, puff or HD ink to make the overall print stand out.
7. Have fun with various techniques and experiment with what you already have. You may be surprised what you can come up with.
---
Avoiding problems early on in your color separations will cascade down into gains at every step of the screen-printing process.
FULL STORY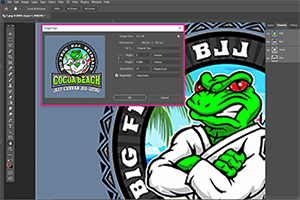 T-shirt screen-printing veterans Danny Gruninger, of Denver, Colorado, based DayBirds Printing, and Rick Roth, founder of New England's Mirror Image Screenprinting & Embroidery and Ink Kitchen, talk fast, efficient setups as part of the Shop Talk education series at the 2022 Impressions Expo in Fort Worth, Texas
FULL STORY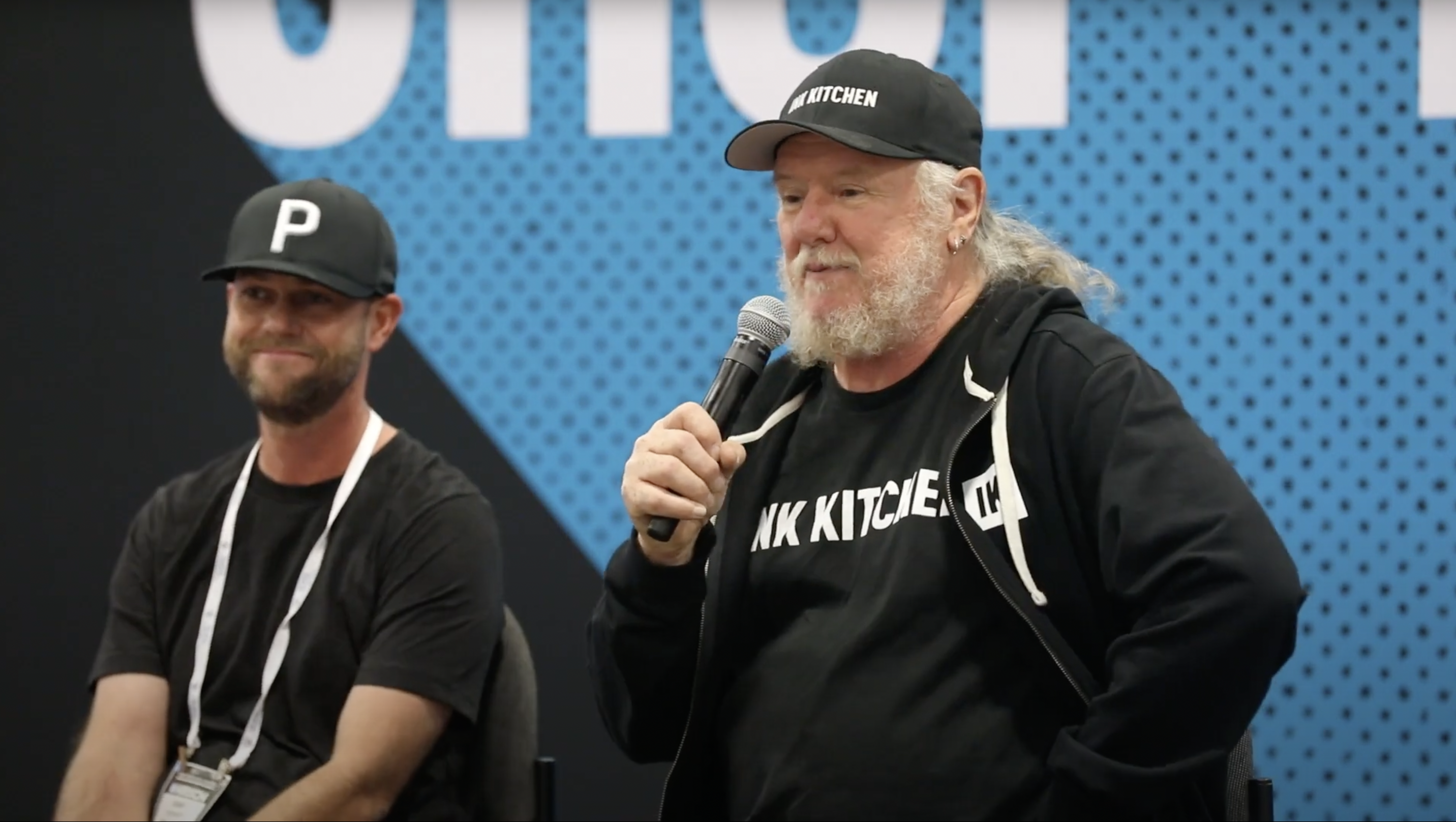 Garment decorators always are looking for ways to create special effects (SFX) with their screen-printed designs by offering specialty inks — puff, glitter, suede, shimmer, high-density and more — to keep their artwork on the cutting edge.
FULL STORY