Take a Number
Be No. 1 with these tips on the many ways to put numbers on athleticwear.
Twill numbers provide a high-end look on athletic jerseys. Shown here are Stahls' 10-inch pre-cut numbers in purple on white sewn twill in Deco font, and 3-inch Stahls' 
pre-cut letters in purple sewn twill, Pro Block font. Photo courtesy of Stahls'.
---
Team uniform decoration in the United States dates back to the mid-1800s when felt appliqué letters and logos were sewn onto baseball uniforms as a way to identify different teams.
The home team typically wore white uniforms, while darker uniform colors were worn for away games. Often, an Old English letter was worn on the chest of the baseball uniforms, similar to the present-day Detroit Tigers and their Gothic-style "D" on the players' home jerseys.
In 1916, the Cleveland Indians were the first baseball team to add left-sleeve numbers to its home uniforms only. In 1929, numbers were first added to the backs of the New York Yankees and the Cleveland Indians jerseys and, by the 1930s, nearly every baseball team's home uniforms featured distinctive logos, letters or team names. American professional basketball, hockey and football teams soon followed the uniform numbering tradition and our imprinted sportswear industry was in full swing.
It wasn't until the early 1950s that garment decorators began screen printing team numbers as an alternative to appliqué. But there was one problem: The ink used to screen print numbers was a water-based latex paint that would crack and wash out before the season ended. Don Pettry solved this wash-out problem in 1959 when he invented plastisol ink for Russell Mills. He worked for Flexible Products (now Wilflex Inks) and his ink formulations changed the landscape of garment decoration in our industry. To this day, plastisol still is the most widely used ink in our industry.
There are multiple ways to apply numbering to team uniforms, including sewn-on appliqué, heat transfer and CAD-CUT numbers, die cuts, direct screen printing and more. Here is a quick breakdown of each category listed:
Appliqué Numbers — As mentioned above, this is where it all began. To this day, appliqué numbers are a mainstay on National Football League, National Hockey League, National Basketball Association and Major League Baseball uniforms. Twill numbers provide a high-end look on athletic jerseys.
Screen Printed Transfer Names and Numbers — These are great solutions for shops needing to heat print uniforms for softball, Little League baseball and other local team sports. Numbering packs are available from a multitude of industry suppliers, and they include enough digits to outfit an entire team, with extra numbers added for making double digits. A variety of athletic colors is available, but the most popular colors still are black and white. The latter looks good on the dark-colored uniforms, while black 
numbers look great on white and light-colored uniforms.
CAD-CUT Numbers — Here is another solution for personalizing team uniforms and, as long as the shop has a sufficient inventory of CAD-CUT materials, the decorator will never run out of the necessary digits and letters to finish a team order. All that's needed to bring this technology into your shop is a computer, vector software, cutter and heat press. CAD-CUT materials have gained great popularity with garment decorators during the past decade for team numbering and other garment embellishment. Plus, new special-effect CAD-CUT materials now are available to create glow-in-the-dark or fluorescent effects, as well as an entire range of metallic and glitter materials for decorators to cash in on the "bling" factor.
Die-Cut Lettering Kits — These still are great ways to personalize team uniforms without a computer, special software or a cutter; a heat press is all that's needed. Lettering kits can be purchased in trays with dividers to separate each stack of letters or numbers for easy "picking and placing" before heat pressing. Letter-spacing guides are used to align the letters, and heat transfer tape holds them in place during the heat printing process. The latest development in heat-seal letters are distressed letters, which are all the rage this year.
Direct Screen Printed Numbers — This is the perfect solution for screen printers looking to enter the team athletic market. Screen printed names and numbers provide a great look and can command a premium price compared to other numbering methods. However, not all screen printing shops have the right equipment to offer this service. There are several direct printing methods from which to choose, including paper stencils, individual numbering screens, and in-line and carousel numbering machines.
Paper stencils can be purchased from screen printing supply houses by the pack and are simple to use. The garment is loaded on the shirt board of a manual screen printing press and the paper number stencil is laid on top of the garment. Next, a blank screen (open mesh) is brought down into contact with the paper stencil. Ink is loaded onto the screen and printed over the paper stencil with a squeegee, leaving behind a professional-looking number on the garment. After printing, lift the screen, and peel and discard the paper stencil from the backside of the screen.
With an individual numbering screen system, a master frame (with no mesh attached) is loaded into the screen clamp of a manual screen printing press. Next, smaller screen frames (imaged with the numbers 0-9) are placed inside the master frame, allowing the printer to insert any number combination from 00-99 inside the master frame to be printed. There are screen placement guides inside the master frame that hold the screens securely in place during the printing process.
The in-line numbering machine consists of a long rectangular frame with the numbers 0-9 imaged in-line from left to right on the screen. The garment is loaded on a shirt board that is mounted onto a rail system that allows the shirt board and garment to be moved from left to right. This way, the garment can be positioned directly under the chosen digit for printing. A flash cure unit is used to gel the printed number prior to moving the garment under the next digit to be printed.
Rotary carousel numbering machines are similar in design to a manual screen printing press, with the exception that the numbering machine holds up to 20 smaller screens (on some models) for printing one- or two-color numbers from 00-99. Some carousel numbering machines use fewer screens, but will have multiple numbers on each screen. Three of the main U.S. companies to offer carousel-style numbering machines are Vastex Intl., Brown Mfg., and M&R. The latter recently automated the screen indexing system on its Abacus II numbering machine. It features a touchscreen display that allows the operator to input the entire team numbering sequence that is needed on the order and the press will automatically index each screen and number to be printed.
Printing athletic numbers has come a long way since that spring day in 1916 when the Cleveland Indians took the field wearing the first numbered jerseys. Pick a numbering method that is right for your shop and cash in on this lucrative market.
James Ortolani has more than 30 years experience in the decorated apparel industry, specializing in hands-on direct screen printing and heat transfer production. He has worked for main industry suppliers, and currently serves as R&D project manager for Stahls' DFC. For more information or to comment on this article, email James at james.ortolani@stahlsdfc.com.
---
Avoiding problems early on in your color separations will cascade down into gains at every step of the screen-printing process.
FULL STORY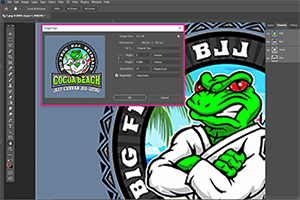 T-shirt screen-printing veterans Danny Gruninger, of Denver, Colorado, based DayBirds Printing, and Rick Roth, founder of New England's Mirror Image Screenprinting & Embroidery and Ink Kitchen, talk fast, efficient setups as part of the Shop Talk education series at the 2022 Impressions Expo in Fort Worth, Texas
FULL STORY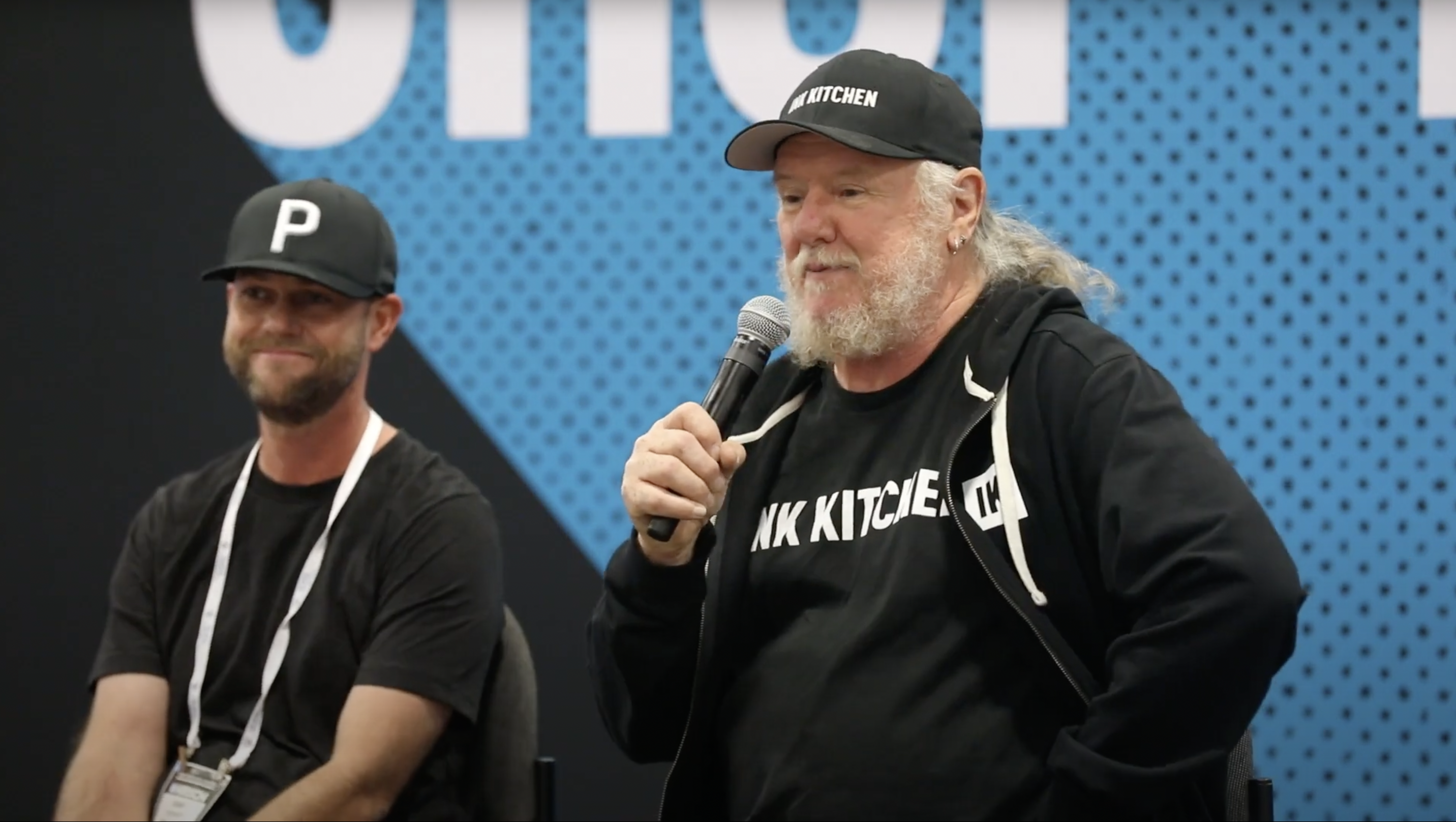 Garment decorators always are looking for ways to create special effects (SFX) with their screen-printed designs by offering specialty inks — puff, glitter, suede, shimmer, high-density and more — to keep their artwork on the cutting edge.
FULL STORY