The Evolution of White Inks
A look at the past and an update on trends with white textile screen-printing inks.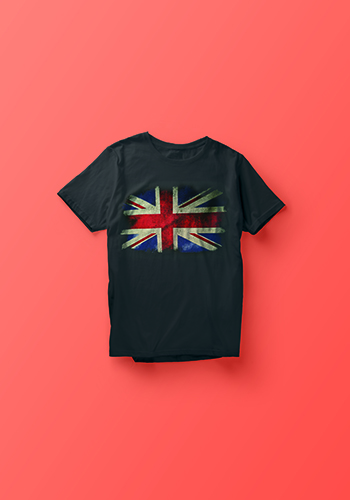 ---
Throughout the decades, we have witnessed a tremendous transition in the white inks that we use every day. Basic inks have evolved, from plastisol and water-based, to the current non-PVC products on the market. Some market trends also have changed white textile screen-printing inks to bring us to where things currently stand.
The original polyvinyl chloride (PVC) plastisol was formulated for Russell Mills to address its need for an ink to be used with its athletic apparel line. Although durability was the first consideration of the ink's product performance, the textile printing industry drove the initial trends in ink advancements.
As textile screen printers identified the variables in the printing parameters and product performance, ink manufacturers began creating products to meet both printer and consumer demands. Following is an explanation of those demands.
Opacity: This was an early area of emphasis, even though the first inks were printed through 6XX multifilament screen meshes and hit with multiple passes. The excessive ink-film requirements also posed a curing challenge. As a result, different types of pigments and fillers were tested to increase the inks' coverage capabilities.
Flashing Characteristics: Although flashing often was done on manual presses to dry individual colors during printing, the introduction of the flash unit on automatic presses forced manufacturers to make a white product that would emerge from the flash unit dry and ready to overprint. Manufacturers tested different plasticizer and filler combinations to decrease the ink surface's after-flash tack when hot. Although vast improvements have been made, the after-flash tack battle is one that ink manufacturers still fight.
Bleed Resistance: As polyester grew more popular in the 1970s, so did the need for bleed resistance with white plastisol inks. Early formulations were compounded using bleach, which also added an undesirable odor to the ink. Advancements led manufacturers to use standard (as well as organic) peroxides to help block polyester dyes from migrating through the ink film.
Today, with fabric being produced in many different countries, ink manufacturers are challenged to supply products that can block the sometimes cheap and excessive synthetic dyes found in some fabrics. This is one primary trend that has led our industry to the alternative ink formats offered today.
Elongation: In addition to advancements in polyester came high-elongation fabrics like Lycra spandex. Standard textile screen-printing plastisols simply did not have the tensile strength to stretch as much as the required 300% that these fabrics demanded. Here again, specialty plastisols were blended to address this issue and still are a weapon in most screen printers' arsenals today.
Hand: Consumers — and, thus, retailers — have started demanding softer-hand prints. The advent of retensionable frames, improved presses and printing techniques have allowed screen printers to print thinner ink films on the fabric's surface, enabling a traditionally softer hand.
Current plastisols are more versatile, and user- and environmentally friendly than ever. Most inks are phthalate compliant and all have been lead-free since the 1970s. Even with these advancements, the market was demanding an alternative to standard plastisols.
Trends Driving Technology
The demand for PVC-free ink alternatives has drastically increased during the past decade. Since water-based and discharge inks have been the only alternatives for screen printers, most have continued using standard plastisols. Some facilities that print for large sports apparel companies have converted to PVC-free alternatives in order to remain competitive in their respective markets.
With the trending demand for softer-hand prints, one of the latest technologies to become available is high-solids water-based inks. These inks require forced-air dryers to drive the water content from the ink film to achieve the proper cure.
Remember that these inks are not plastisols and the proper procedures must be initiated. For those who have only worked with plastisols, there are certain shop-wide procedure changes that are required, including new artwork procedures and water-resistant stencils.
The white ink you print with today is a different incarnation compared to earlier versions. Understanding the trends driving the changes in these inks will ensure printing success and also prepare you for future developments in this area.
Rick Davis is a veteran of the textile screen printing and manufacturing industries. He currently is an account executive with Nazdar SourceOne. For more information or to comment on this article, email Rick at rdavis@nazdar.com.
---
Avoiding problems early on in your color separations will cascade down into gains at every step of the screen-printing process.
FULL STORY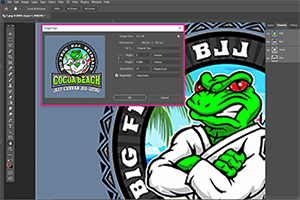 T-shirt screen-printing veterans Danny Gruninger, of Denver, Colorado, based DayBirds Printing, and Rick Roth, founder of New England's Mirror Image Screenprinting & Embroidery and Ink Kitchen, talk fast, efficient setups as part of the Shop Talk education series at the 2022 Impressions Expo in Fort Worth, Texas
FULL STORY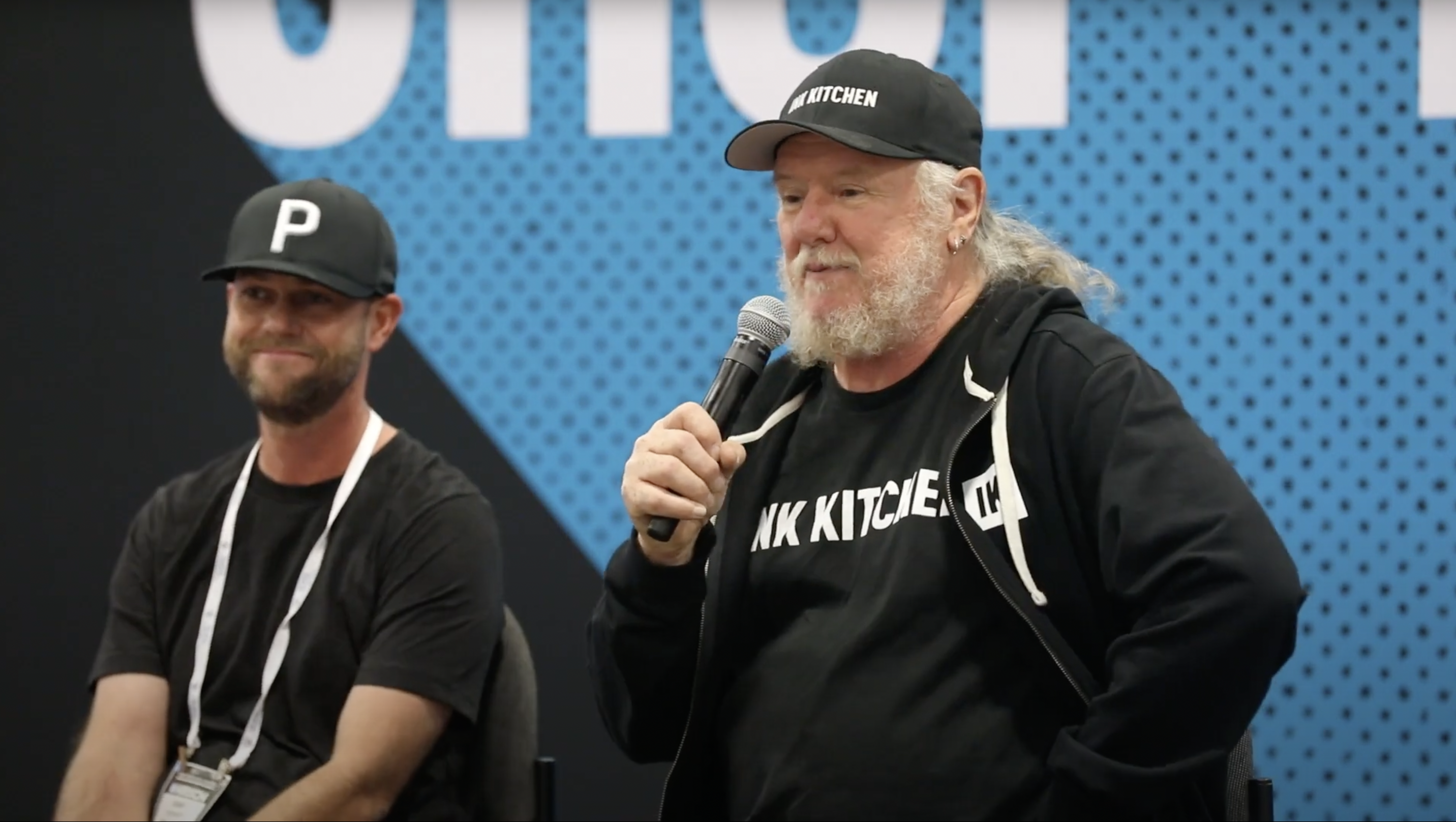 Garment decorators always are looking for ways to create special effects (SFX) with their screen-printed designs by offering specialty inks — puff, glitter, suede, shimmer, high-density and more — to keep their artwork on the cutting edge.
FULL STORY