The Package Approach
When your company's proverbial bread is buttered on full-package programs, you've got to be sure you can provide a hearty helping of service to satisfy 
all your niche's customers. By all indications, Proformance Screenprinting 
has done just that.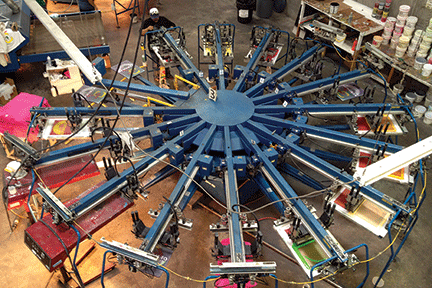 Proformance Screenprinting has a campus that is home to two buildings — a 15,000-square-foot printing facility and a 13,000-square-foot sewing and warehouse facility that houses seven automatic presses.
---
Twenty years ago, Richard Sawyer saw a major need in the action sports industry for a full-service screen printing company that offered package programs. Proformance Screenprinting has been producing and perfecting full-package programs ever since, with Sawyer at the helm as president. Today, he leads the company alongside CEO Kevin Longfellow.
Discovering an unmet niche has never been easy, but Sawyer's business sense kicked in to implement a solid idea. Added to the mix are a laser focus on customer service and account management, and
the constant nurturing of a deep, loyal customer base.
"Richard realized at the beginning that [offering] full-service [programs] was a major part of what we did as a company," Longfellow says. "You can't produce package programs successfully without having outstanding full service that goes into it. This was true in 1992, and still remains true today."
Though the Proformance team is relatively young, Sawyer is seasoned in his ability to lead the company, according to Longfellow. "I believe that our growth has been the knowledge that has been passed on to me and my team as we continue to move the company forward," he says. "This whole process has been rejuvenating for the entire company. As the torch is passed on from Richard to me, I will use his experience to keep the company successful in the years ahead."
Proformance employs about 85 employees during peak seasons who print between 4.5 million and 5 million impressions per year. It all happens on a campus that is home to two buildings — a 15,000-square-foot printing facility and a 13,000-square-foot sewing and warehouse facility. Longfellow says the printing facility consists of seven automatic presses, with two being brand new M&R Challenger III machines. The sewing and warehouse facility contains a full sewing department and automatic folding machines in the packaging department.
Services offered range from contract printing to complex package programs. Proformance has the capabilities to offer cut-and-sew, custom blank programs, custom wash/dye programs, embroidery, sublimation, flock and foil. For the company's screen printing services, water-based and plastisol inks — as well as PVC-free water-based inks — are offered.
THE FORMULA FOR SUCCESS
Since its founding, Proformance has kept its focus primarily on the action sports industry, as package programs still are relevant for the apparel brands that are prevalent in that niche. T-shirts and fleece are not the primary apparel choices of most action sports companies. Rather, shoes, accessories, hats and hard goods are in demand.
"When we can come in and manage and support our customers' T-shirt and fleece programs by offering them a full package, they can then focus more on what primarily drives their businesses," Longfellow says. "There obviously is a lot that goes into designing, merchandising, producing, shipping, and selling these T-shirt and fleece programs. That is where we come in and take the producing and shipping away from our customers, saving them time and money in the long run."
Financing these programs also is a big part of the Proformance model. This benefit frees up dollars for customers, which can assist brands in growing and managing their businesses better.
"At the end of the day, we are not only taking on a lot of the burden that comes with offering and selling T-shirts and fleece, but we also are helping our customers finance those programs," Longfellow says. "That is a win-win for our customers. This model has always worked for most action sports companies, and it will continue to work into the future."
Even with a solid business model, a great deal of the company's success has come from an ability to form solid, longstanding relationships with customers, Longfellow says. The company's largest client is VF Corp., a Greensboro, N.C.-based branded lifestyle apparel company.
"[Relationships are] an absolute must in our industry," he says. "We want to know and understand our customers as well as they know and understand themselves."
As with any thriving company, the whole is only as good as the sum of its parts. Proformance has a highly successful team that Longfellow says includes everyone from himself and Sawyer, to print shop and warehouse employees — and everyone in between.
"Everyone here takes pride in what we do and contributes to [our] success," he says. "I can never say enough about my account managers. I have four highly talented and dedicated account managers who really are the core of our business and what we do."

ADDRESSING INDUSTRY ISSUES
Sustainability is high on the list of priorities at Proformance. Longfellow points out a growing responsibility for all companies — across all industries — to pursue such a goal.
"Our main emphasis [for becoming more sustainable] has been with our cleaning and screen printing chemicals, as well as our inks," he says. "Proformance was one of the first screen printers to offer both 100% phthalate-free and formaldehyde-free inks. We also are one of the first printers to offer and use 100% PVC-free inks. This is the ink technology of the future, so we really feel we are on the cutting edge of sustainable ink technology by being one of the first to offer this product."
With the Consumer Product Safety Improvement Act (CPSIA) creating major implications for apparel decorators, compliance is important. Longfellow believes regulations will only strengthen in the future.
"We realized early on that as a screen printer, we must be proactive with this to protect not only ourselves, but our customers as well," he says. "We have worked very closely with our T-shirt and fleece suppliers on this issue. Luckily for us, we have always been very concerned with the sustainability of our factory and the products we produce. This gets you halfway home to being in compliance with the CPSIA legislation…since we have rid our factory of unsafe inks and chemicals, the transition has been fairly easy."
Proformance not only prepared for the legislation, but also educated customers on what it ultimately meant.
In addition to adherence to CPSIA legislation, Longfellow says several issues currently face the industry, from toughening compliance requirements and regulations, to the ever-turbulent economy.
"At the end of the day, retail drives our business," he says. "Along with the economy, pricing will continue to be an issue. Between the garment manufacturers, the screen printers, the brands and retail, only so much can be squeezed out. The more retailers continue to push back on prices, the harder everyone below them in the production chain gets squeezed.
"But, this is all part of doing business," he adds. "We surmount all of these issues by continuing to be the best in the industry at what we do. If we can be the best at what we do and be efficient at doing it, then everything else will take care of itself."
Jennifer A. Morrell is an award-winning writer who has written for a number of national consumer and trade publications. For more information or to comment on this article, email Jennifer at jennmorrell@hotmail.com.
---
Proformance Screenprinting At A Glance
Company Name: Proformance Screenprinting
Address: 
2937 Norman Strasse Road
  San Marcos, Calif. 92069
Founded: 1992
No. of Employees: 85 (during peak seasons)
Decorating Methods Offered: Screen Printing, Embroidery, Sublimation, Flock, Foil, Cutting Sewing, Custom Blank Programs, Custom Wash/Dye Programs
Company Website: proformancescreenprinting.net 
---
Avoiding problems early on in your color separations will cascade down into gains at every step of the screen-printing process.
FULL STORY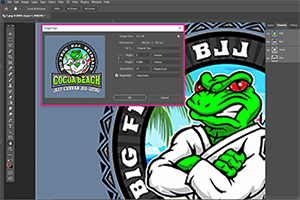 T-shirt screen-printing veterans Danny Gruninger, of Denver, Colorado, based DayBirds Printing, and Rick Roth, founder of New England's Mirror Image Screenprinting & Embroidery and Ink Kitchen, talk fast, efficient setups as part of the Shop Talk education series at the 2022 Impressions Expo in Fort Worth, Texas
FULL STORY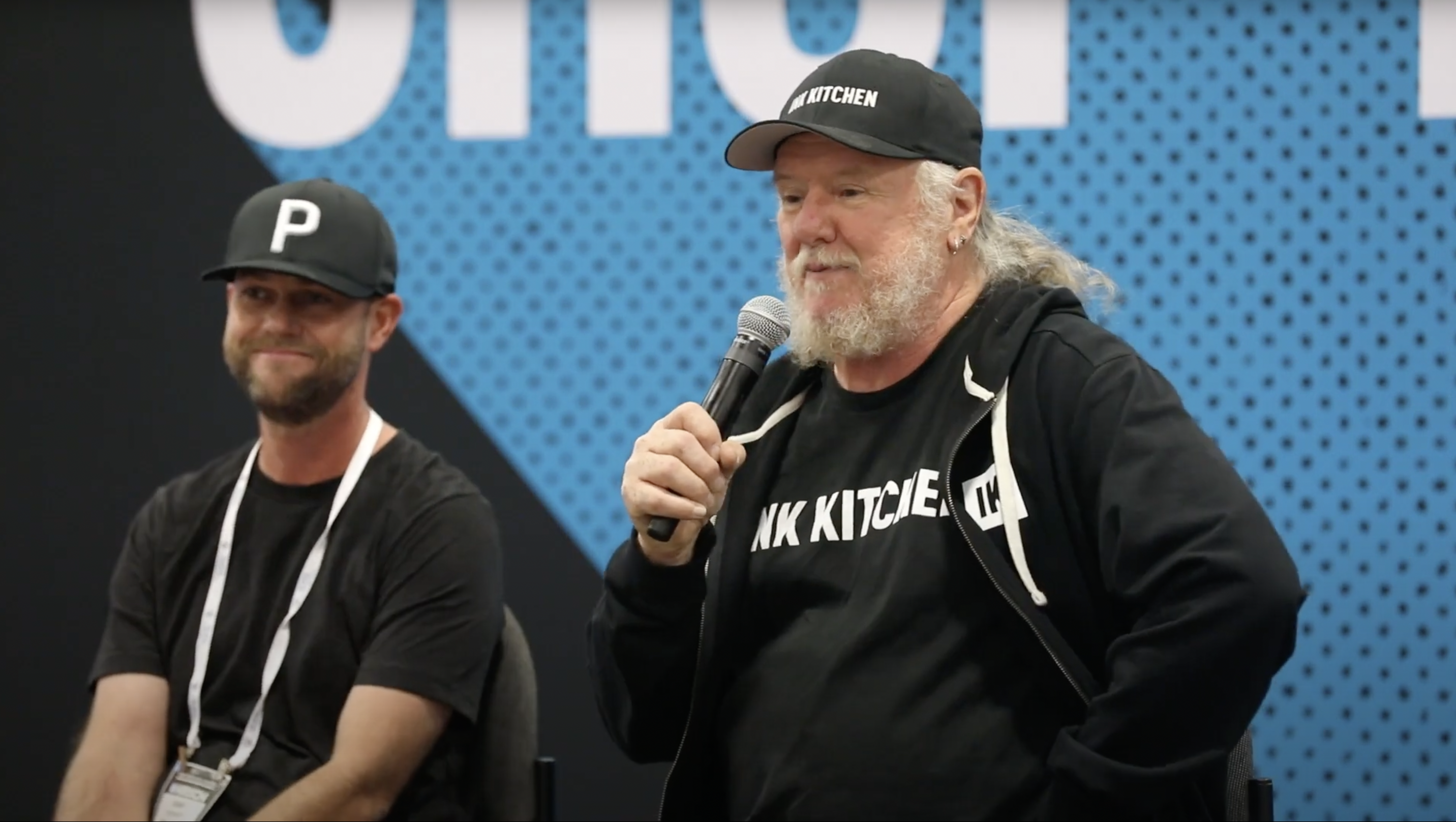 Garment decorators always are looking for ways to create special effects (SFX) with their screen-printed designs by offering specialty inks — puff, glitter, suede, shimmer, high-density and more — to keep their artwork on the cutting edge.
FULL STORY