The Secret to a Smooth Surface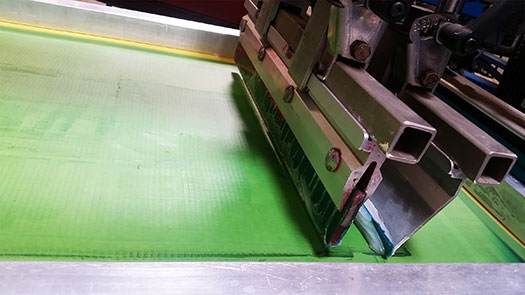 ---
Many printers use what is often called a "mat-down" screen to give their finished products a smooth or soft-hand feel.
This additional screen helps to mat down fibers in the garment and can help with fibrillation issues. Generally, a mat-down screen is used for printing on dark fabrics when a smooth or soft-hand print is desired, but it also can be used when printing on a white or light fabric to help with fibrillation issues. 


For light fabrics, clear gel can be used to mat down the fibers, and for dark fabrics, white ink is typically used as an underbase.
Here's how it's done:
– Coat a 160-mesh (or higher) screen with emulsion. Be sure the emulsion is smooth without any bubbles or blemishes and the tension of the screen is very tight. The resulting smoothness of the print will mirror the smoothness of the screen.
– Expose the screen (devoid of any image).
– Now, add the blank screen after the initial flash of the white or clear underbase, but before the next print screen. Extra off-contact will be required to help peel the screen away from the printed image.
– Use a hard squeegee.
– Next, add a dab of "grease" such as White Lithium Grease, an all-purpose lubricant, to the screen. The grease is used as lubrication so that the squeegee moves easily across the screen. Regular plastisol ink can be and is often used for lubrication; however, the grease will not harden over time as ink is likely to do when exposed to prolonged heat.
Now comes the "hard" part. For best results, mat-down printing must be done quickly after the flash, while the white is still in a gel state. Do not over-flash the white underbase, as this will otherwise increase the hardness of the ink, thus reducing the desired effect.
Be sure to practice the timing of the flash and mat-down screen printing. If not timed correctly, the ink can stick — either when it's under- or over-cured.
Adding a mat-down screen creates a smooth ink surface and mats the fabric fibers down. This, in turn, can give an overall print an incredibly soft hand. 

Kieth Stevens is the Western regional sales manager for International Coatings. He has been teaching screen printing for more than 10 years and is a regular contributor to International Coatings' blogs. For more information, visit iccink.com and read the company's blog at internationalcoatingsblog.com.
---
Avoiding problems early on in your color separations will cascade down into gains at every step of the screen-printing process.
FULL STORY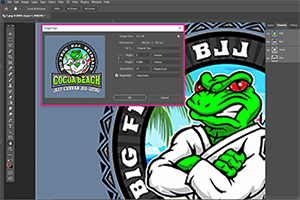 T-shirt screen-printing veterans Danny Gruninger, of Denver, Colorado, based DayBirds Printing, and Rick Roth, founder of New England's Mirror Image Screenprinting & Embroidery and Ink Kitchen, talk fast, efficient setups as part of the Shop Talk education series at the 2022 Impressions Expo in Fort Worth, Texas
FULL STORY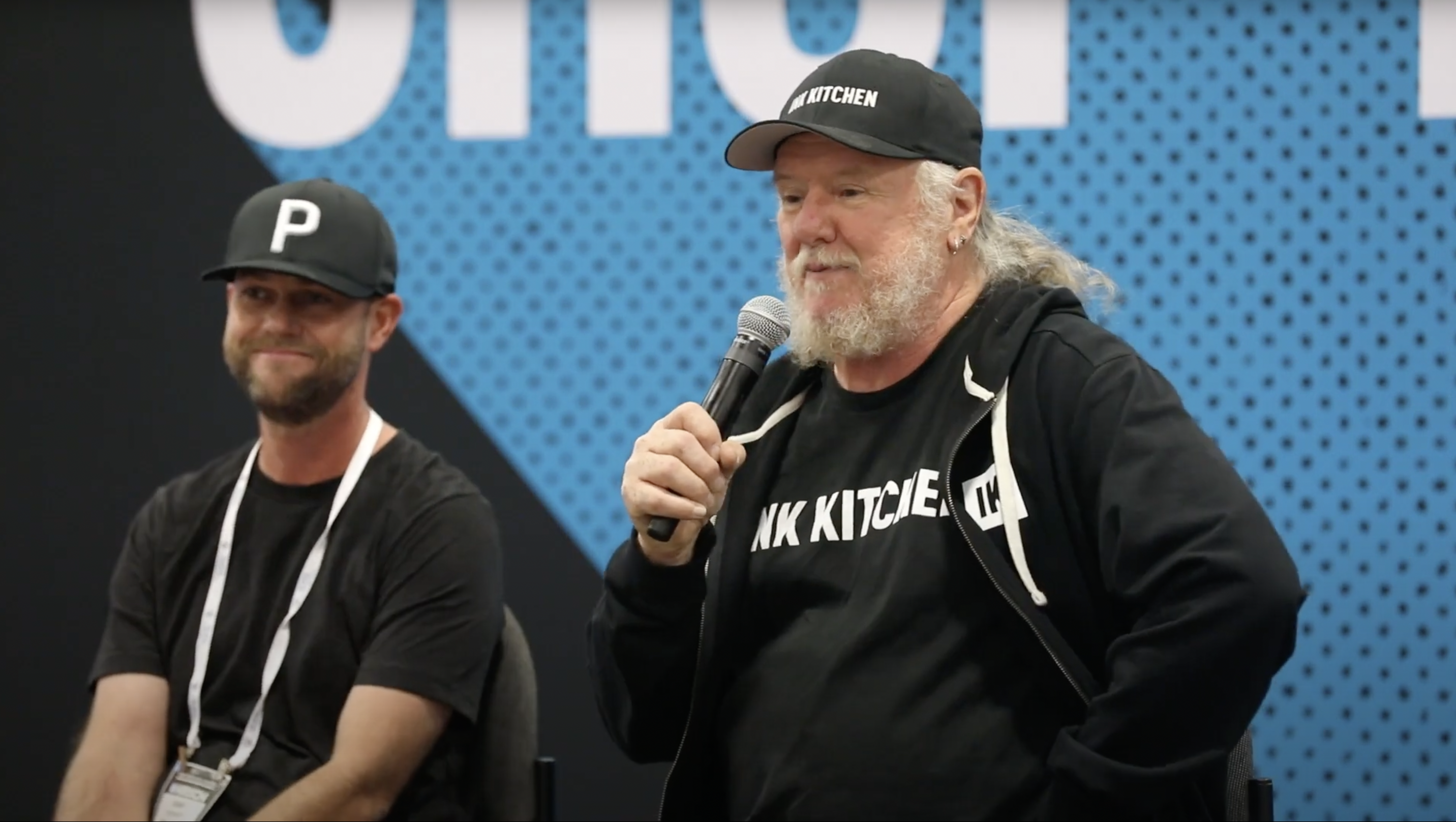 Garment decorators always are looking for ways to create special effects (SFX) with their screen-printed designs by offering specialty inks — puff, glitter, suede, shimmer, high-density and more — to keep their artwork on the cutting edge.
FULL STORY