Upgrading to an Auto Press
As business begins to tick upward, an automatic screen-printing press may be on your shop's wish list. Here are some tips to help you make the best investment.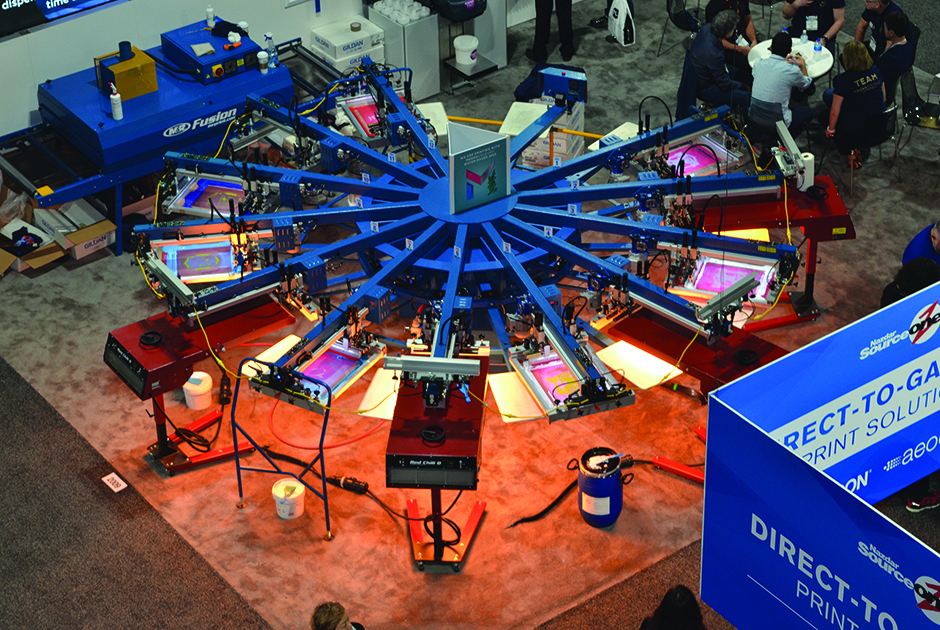 The carousel automatic-press configuration is the most common but it takes up a lot of space as colors get added.
---
Textile screen printing is starting to rebound as our country recovers from the economic strains brought on by the COVID-19 pandemic. However, the business lull gave decorators time to retool and make equipment upgrades in anticipation of busier days ahead as sporting events, concerts, bars and restaurants reopened.
The screen-printing industry has always been resilient during tough economic conditions. Printers with diverse product offerings and active online stores — as well as those who have done contract and retail printing — fared well during the pandemic.
Some decorators even have upgraded from manual screen printing to automatic screen printing, but how do you know when it's the right time to make the switch? To answer this question, I usually draw from personal experience; once I realized there wasn't enough time in the day to print all the jobs that were scheduled, I knew it was time to bring in an automatic press.
After upgrading, I couldn't imagine how my shop ever succeeded without it. Printing was so much faster and more consistent. For example, manually printing a 400-shirt order would take up to half a day; with an automatic press, the same job could easily be done in an hour.
Nicholas Kirby of Girard, Kansas-based Outta Line Designs recently upgraded from a six-station/four-color manual screen-printing press to an automatic press. "After three years, I found myself manually printing late in the shop and many long nights simply to meet deadlines and to produce a product that I could stand behind," he says. "I started researching automatics and I decided on an Anatol Titan seven-color/eight-station automatic, and from the last few days of printing with it, I know I'm going to love the transition into my new life and hopefully a bigger future."
What to Look For
Adding an automatic printer to your operation is the key to taking your business to the next level, but how many colors and stations are ideal for your initial transition? "I always recommend to first-time buyers of an automatic to go with at least an eight-color/10-station automatic press," says Matt Flaiz of T&J Printing Supply, Huntley, Illinois. "If you start with a six-color [press] you will quickly discover that many jobs that are sent to an automatic shop will require printing up to eight colors. The main reasons people choose a six-color automatic press is either due to shop-space restrictions or budget constraints."
It only makes sense to buy an automatic press with the most possible colors if you have the shop space and budget. Extra print heads will allow your shop to take on simulated-process and
special-effects jobs that necessitate an underbase screen, spot colors and a highlight screen. This means the number of print heads needed for certain jobs can add up quickly. In addition, extra print stations allow for adding special effects like shimmers, puff or gels, all in the same job, without being confined by only having six print heads.
When investing in an automatic press, look for tool-free squeegee and floodbar angle adjustments with air locks that are designed to lock squeegees, flood bars and frames quickly in place instead of turning a series of knobs. The latter adds to setup time. Pneumatic screen clamps also are crucial and hold roller frames securely in place without using screen adapters that attach to the frame's round sidebars.
Carousel vs. Oval
The carousel automatic-press configuration is the most common, but when more colors get introduced — say, a 24-color carousel — the circumference takes up more space than most shops have available. The oval configuration, on the other hand, is expandable from eight, 10, 18 and 24 or more print heads — all positioned directly inline on both sides of the press, making it a space saver. Plus, the oval design allows for adding multiple colors and stations.
The oval configuration is popular with fashion printers and is ideal for printing on piece goods because it has multiple stations to allow for extra cooling, multiple flashes and other inline screen-printing and decorating processes.
"We look at the company behind the machine, because for the most part, all of the automatics on the market work right out of the box and do a decent job," says John Wacob of Cyan Creations, Nixa, Missouri. "But as the years go by, we need a good,
solid machine with great customer service and backup support for parts and service."
Wacob adds that the last press his shop installed was a 14-color/16-station automatic from M&R Cos. It features three flash units and Wacob loves the versatility it provides. However, when asked about his "dream machine," he says it would be an 18-color/20-station press.
What About Accessories?
The growing demand for screen printing on tri-blend and 100% polyester fabrics has led to the introduction of new accessories like the roller squeegee, which is engineered to fit in the squeegee holder. After the garment is printed and flashed, a smoothing screen and roller squeegee produce a smooth, printed image. M&R's Hothead, also attached to the squeegee holder, is another tool that can smooth the print surface and fibers in brushed polyester material.
Preregistration systems offered by M&R and ROQ are necessary for quick setup times. Computer-to-screen systems that are used in conjunction with a pin-registration system have greatly decreased setup times from 45 minutes to 10-15 minutes in many cases.
Be sure to do your due diligence and research many of the advantages that each automatic-press manufacturer offers in both product features and service, and get your shop ready for an impending rebound that could result in increased sales and revenue.
James Ortolani has more than 30 years of experience in the decorated-apparel industry, specializing in hands-on, direct screen printing and heat-transfer production. For more information or to comment on this article, email James at jamesort12@yahoo.com.
10 Must-Have Automatic Press Features
Industry veteran Richard Greaves was asked to name 10 must-have features for an automatic textile screen-printing press. Spoiler alert: No. 8 is crucial, in my opinion, for when repairs are needed. It's overlooked until the press becomes inoperable on a Friday afternoon and spare parts aren't available until the following week.
In no particular order, Greaves' list includes:
1. A preregistration system for accuracy and setup-time reduction
2. Adjustable blade and floodbar pressure with down-stop for repeatable blade pressure
3. An air chiller (on a pneumatic press) to remove moisture from air lines
4. Shirt detectors
5. Automated quartz flash controls as part of the press
6. Quick-release platens
7. Air clamps for fast screen setup
8. Kit of spare parts for repairs (20% of the total cost of the press)
9. Spare set of each platen size
10. Laser alignment for loading
---
Avoiding problems early on in your color separations will cascade down into gains at every step of the screen-printing process.
FULL STORY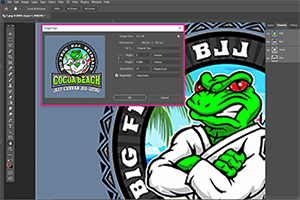 T-shirt screen-printing veterans Danny Gruninger, of Denver, Colorado, based DayBirds Printing, and Rick Roth, founder of New England's Mirror Image Screenprinting & Embroidery and Ink Kitchen, talk fast, efficient setups as part of the Shop Talk education series at the 2022 Impressions Expo in Fort Worth, Texas
FULL STORY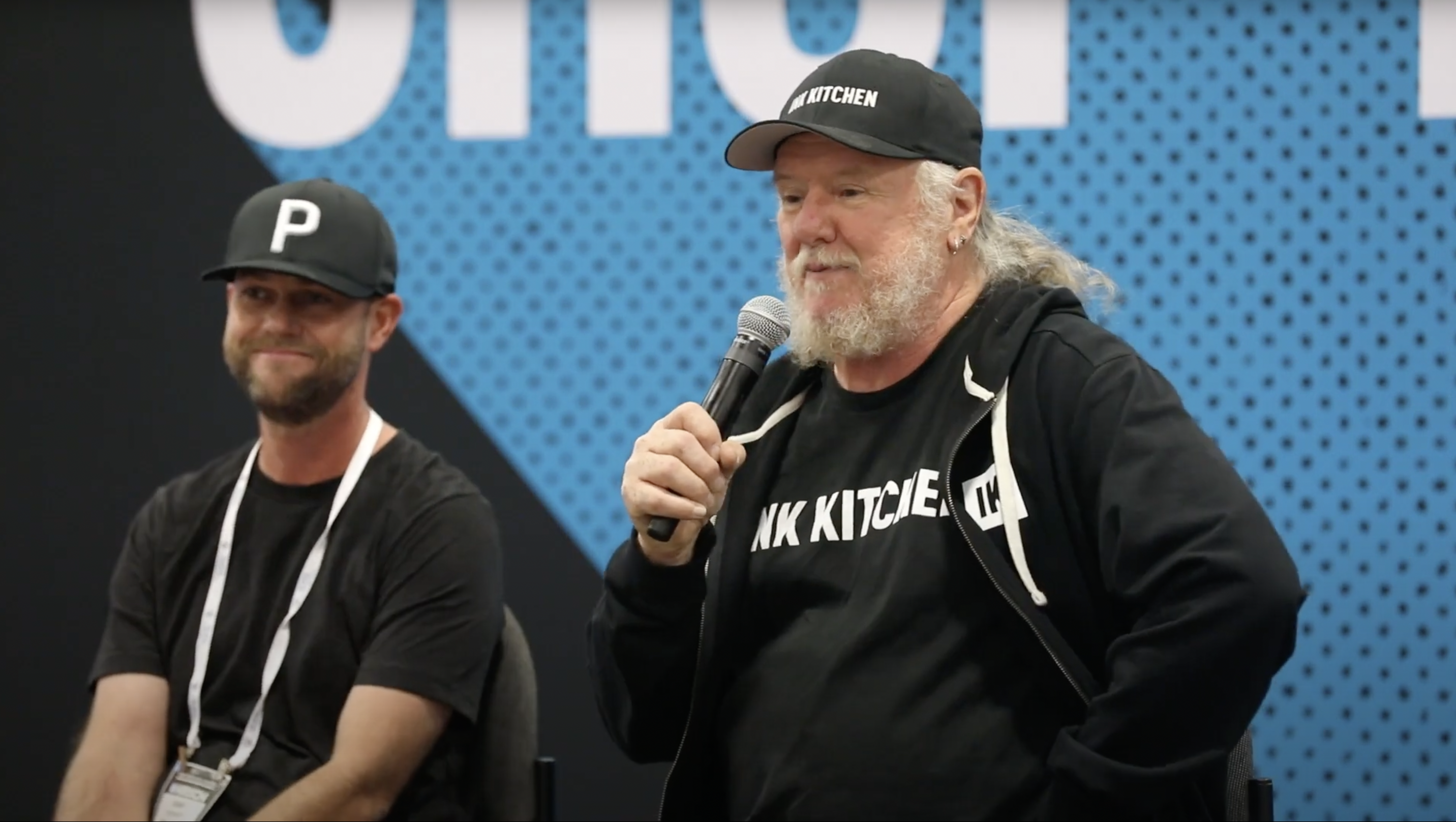 Garment decorators always are looking for ways to create special effects (SFX) with their screen-printed designs by offering specialty inks — puff, glitter, suede, shimmer, high-density and more — to keep their artwork on the cutting edge.
FULL STORY