The Need for Speed and Smart Decorating Production: 3-Part Series
Mar 30, 2023
In this 3-part how-to series, veteran T-shirt decorator and decorating apparel industry consultant Marshall Atkinson, principal of Atkinson Consulting, looks at how to get the most out of your decorating business by maximizing efficiency. Over the course of his discussion, Atkinson looks at everything from the importance of organization and clear lines of communication to effective training.
Part 1: Introduction, organization and effective training
Ed Note: This series of how-to videos is a presentation of Impressions Expo, where Marshall Atkinson's session was originally recorded as part of the Impressions Expo Conference. To learn more about Marshal's business philosophy or hire him to help out with your own business, visit https://atkinsontshirt.com.
Part 2: The twin roles of effective workflow and company culture
Part 3: Clear lines of communication, case studies
---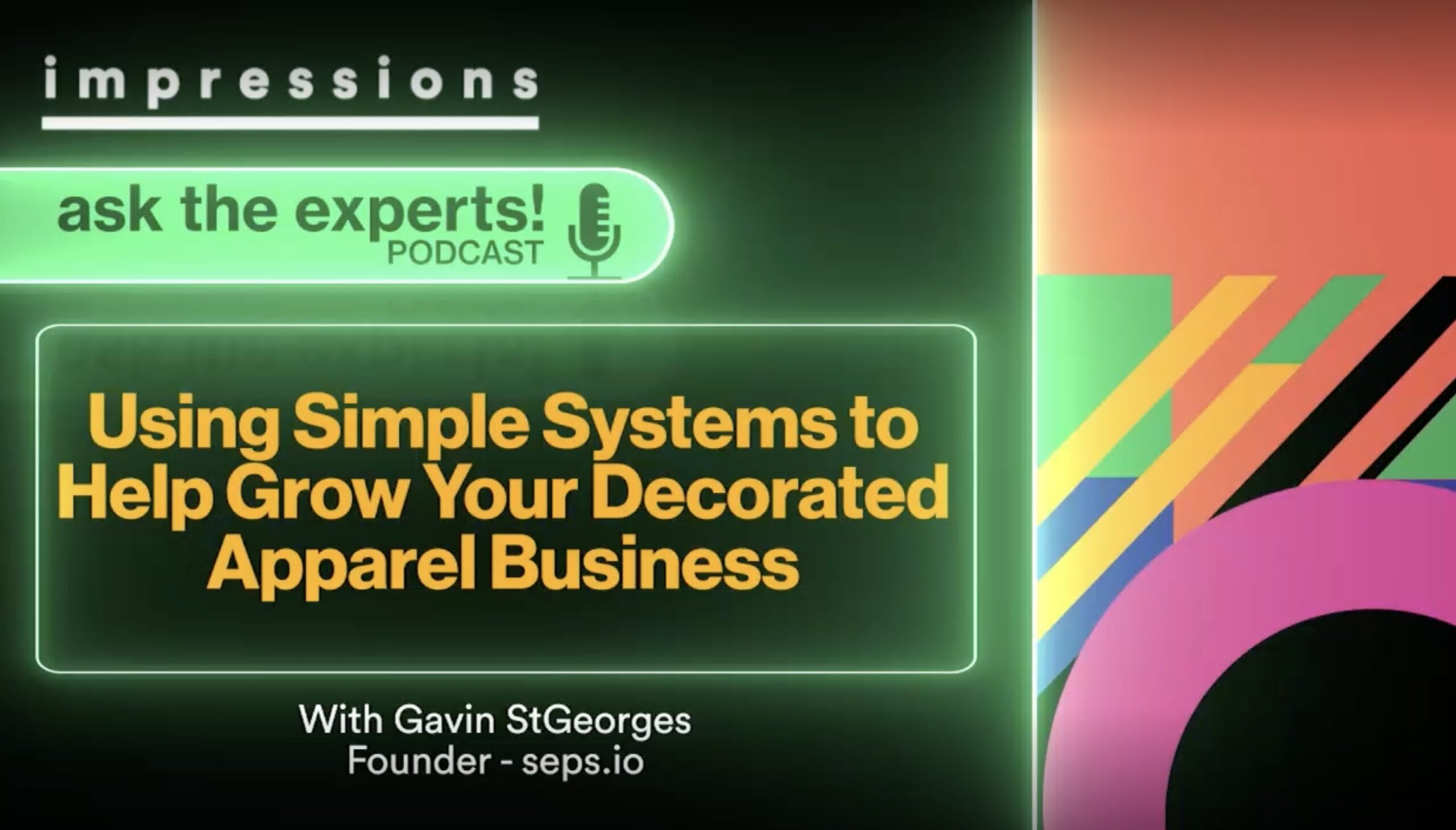 In this episode of Impressions Magazine's "Ask the Experts" video series Impressions content director, Adam...