Build Your Business: Management

---
Apparel Decorating Shop Setup How-to
An industry veteran discusses what you need to set up an embroidery, screen printing, sublimation, heat pressing or digital decorating business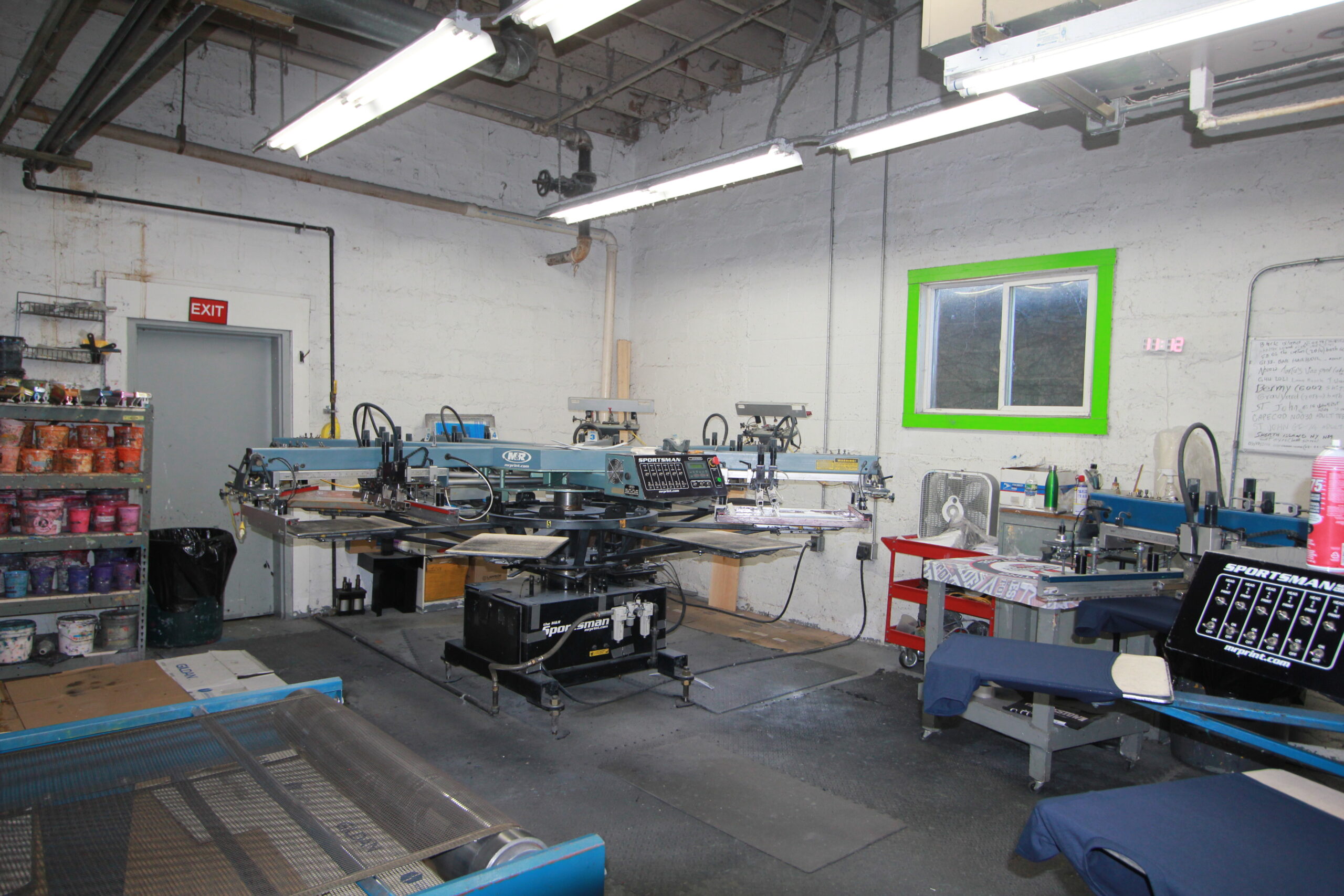 Different decorating methods require different types of shop setups. A T-shirt screen-printing operation like this one, for example, requires plenty of capital investment. Photo by Adam Cort
---
The imprinted sportswear and apparel industry continues to thrive, continually fueling new apparel-decorating startups, ranging from small mom-and-pop shops to much larger capital-intensive operations. Entrepreneurs have always been attracted to the garment-decorating industry due to the multiple markets that it serves, including fashion, sports, ad specialty and leisure.
Setting up an apparel-decorating business requires doing some homework, as opposed to jumping right in. It's important to research apparel options and the equipment needs that fit the type of apparel decorating you want to pursue. Learn the advantages and disadvantage of the many different decorating processes available, including screen-printing, heat transfers, embroidery, sublimation and digital decorating methods, like direct-to-film (DTF) and direct-to-garment (DTG), and decide which method is right for your business.  The shop options below will help to answer some of those questions!
Heat Transfer Shop
One of the easiest ways to get started in garment decoration is to start with a heat-transfer press and offer custom heat-applied graphics and team numbering. The advantages to starting with a heat-transfer shop include the fact that it requires a low cash investment to get started and the shop space required for production is minimal, making this the perfect home business to get into.
As a first step, set up an account with a heat-transfer manufacturer that offers custom plastisol and DTF heat-applied graphics that you can order for your customers' jobs. Other benefits to offering heat transfers include the fact that:
Mastering the art of heat-transfer decorating involves a fairly easy learning curve
For stock designs, heat transfers provide excellent garment inventory control, because you're able to print designs on demand as opposed to pre-printing designs and hoping they will sell
Pricing is easy with heat transfers, because you know the cost of the heat transfer and the garment up front
In terms of equipment needs, a 15-inch-by-15-inch heat press is a popular choice, with the next size up being 16 inches by 20 inches. The larger 16-by-20 machine is the perfect heat platen size for most oversized transfers. It is also ideal for team number and lettering.
For those looking to take even greater control of the production process and make turnaround times faster still, there is the option of installing your own DTF printer. As with any major equipment upgrade, though, you're going to be adding a new degree of complexity and maintenance demands to your operation. So be sure and take a close look at the pros and cons in terms of pricing—including your cost per print—and flexibility before taking the plunge.
In addition, I recommend adding a vinyl cutter to any heat transfer-shop, because it is the perfect solution for producing single-color and multicolor heat applied graphics in-house. This in turn allows you to shorten delivery times for your customers.  HTV (heat transfer vinyl) is also great for adding individual player's names on team uniforms and short-run custom orders.
Sublimation Shop
Garment decoration with sublimation is a growing market for sportswear, activewear fashion and more.  Sublimation heat transfers offer the softest feel, or "hand" over any other garment decoration process due to the fact the ink penetrates directly into the polyester thread of the garment during the heat sublimation process leaving behind no surface material. The downside to using sublimation transfers is they only work on light-colored garments (because sublimation inks are not opaque) and only work on garments made of 100 percent polyester.
The best heat platen size for sublimation transfers is the same as for applying other types of transfers. That said, most sublimation decorators prefer a swing-away heat platen, as opposed to a clamshell type, because the platen comes straight down on the transfer and garment during the heat application process. This in turn means will work great for decorating 3D substrates other than hoodies and T-shirts—think wood plaques, ceramic tiles and glass cutting boards.
Sublimation transfers are also a great way to offer a garment printed seam to seam for the "all over print" fashion trend that periodically comes and goes in the fashion world.  Note, an oversized heat press in the 30-inch-by-40-inch range is needed for this look.
Manual Screen-Print Shop
Manual screen-printing shops continue to pop up all across the country and are considered a top choice for newcomers getting into the garment decorating business. The reason is the versatility of this method on a wide range of garment styles and fabrics. Many startups begin by purchasing a four- or six-color manual screen print press, a small electric conveyor dryer, a 18-inch-by-20-inch flash cure system and a screen exposure unit.
There are a lot of budget screen-printing setups available that include a four-color, one-station benchtop printer, a light box exposure unit and a flash cure unit. Keep in mind, though, that this is considered more a hobby-shop type of arrangement, as opposed to one for producing larger orders. My recommendation would be to start out the right way by making the extra investment and obtaining a rotary load floor-model 6/4 or 6/6 screen print press, a flash cure unit, an exposure unit and a 6-foot or 8-foot conveyor dryer to get started.
Because screen-printing can be used on 100 percent cotton, 50/50's, tri-blends and 100 percent polyester, it's a great way to get started as a garment decorator. There's nothing like having the flexibility to deal with a wide range of customers' needs! Other bits of equipment you're going to need include a washout booth and power washer, squeegees and inks. Team up with your local graphics supply house for a full quote on the equipment you're going to want to get started.
Automated Screen Printing
There are a number of manufactures of automatic screen-printing presses that offer small to large format presses for those looking to take their production capabilities to the next level. Many first-time automatic press buyers start out with a six-color, eight-station press or smaller due to restricted shop space. However, my recommendation is to start with at least an eight-color, 10-station unit, if at all possible, to keep from being in any way limited in terms of your production capabilities farther down the road.
Small automatic shops typically start with a 36-inch-wide belt dryer and a 6-foot heating tunnel. Again, though, it's always better to start out with a dryer that is slightly larger than is needed to allow for future production growth. The ideal dryer size to run with an automatic includes a 48-inch or 60-inch-wide belt with an 8-foot or 12-foot heating section.
Be warned, an automatic screen print shop requires a whole host of other pieces of equipment, including a large air compressor, a substantial screen washout booth and pressure washer, pre-registration system, oversized screen exposure unit and more. Consult your graphics supply distributor for compete shop quote.
Direct-to-Garment Shop
Direct-to-garment printers are excellent for printing short-run orders and for quick turnaround times on customized garment orders. Many shops start out with a tabletop DTG printer, a setup that also requires a garment pretreatment machine and heat-curing equipment like a standard heat press or a conveyor dryer for larger DTG operations.
Today's DTG machines (like the Brother International printer shown at left) have come a long way since their introduction in terms of preventing print heads from clogging. However, with any DTG machine it is still important to run these machines daily to prevent the ink from causing problems. Support after the sale is another important part of buying a DTG machine, so check in advance if the distributor that you are buying from has a support system in place for any issues that might arise.
Developing and following through with a comprehensive maintenance plan in a digital shop is important to prevent down time and maintain the highest print quality. Before buying a DTG system, it is also important to research the availability of replacement parts and make sure the price for the inks and supplies are in line with other DTG equipment suppliers on the market.
Embroidery Shop
Since my expertise is in setting up heat transfer and screen-printing shops, I reached out to industry embroidery expert Erich Campbell for his advice in starting up an embroidery shop. In response, he emphasized that, as is the case with any type of manufacturing, the kind of embroidery equipment you start out with will largely depend on the kind of market you are getting into.
"You can't go wrong by starting out with a solid single-head multi-needle machine," Erich says. "Make sure, though, that you have all the accessories needed. Even for a single head, have two of any hoop size that you will use frequently. You should always be able to hoop a second run on any machine while the current run is underway."
As you expand, Erich says, "Think twice before you trade in that single-head machine for a multi-head. Multi-head machines are great for larger runs, but having a single-head for personalization, sampling and fill-in work is versatile, and many shops that cater to customers with small-run orders elect to run a small fleet of single heads instead of moving to larger multi-head equipment when they expand."
As for those looking to grow their production capacity, Erich says, "In the mid-sized shops one winning strategy is to have two multi-head machines and two single-head machines, with one of each set up for flat goods and the other set up for hats. This is a versatile setup that reduces the amount of time spent switching over."
Whichever method of garment decoration you decide to go with, be sure you choose a machine manufacture and equipment distributor that will be there to back you with the support, supplies and service after the sale and good luck with your new business venture in the garment decoration industry!
James Ortolani has 40 years of experience in the decorated apparel industry, specializing in hands-on, direct screen printing and heat-transfer production. For more information or to comment on this article, email James at Jamesort12@yahoo.com. This story was updated April 14, 2023.
More Build Your Business
---
Keeping us clothed is a $1.5 trillion industry that consumes a lot of resources and casts a large environmental footprint.
FULL STORY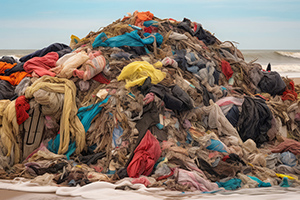 If you're busy, does that mean you're making money? Or are you so focused on getting work—any work—you're no longer paying attention to your bottom line?
FULL STORY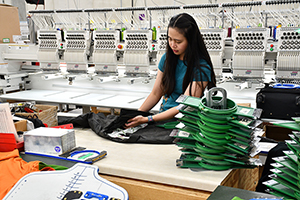 Taking out a loan or leasing to increase production capacity can help grow your embroidery, screen-printing or heat-pressing business, but do your homework first.
FULL STORY