Build Your Business: Management

---
Is Your Company's Instagram Account Professional or Personal?
To get the most value out of your company's Instagram page, make sure you have the right type of account.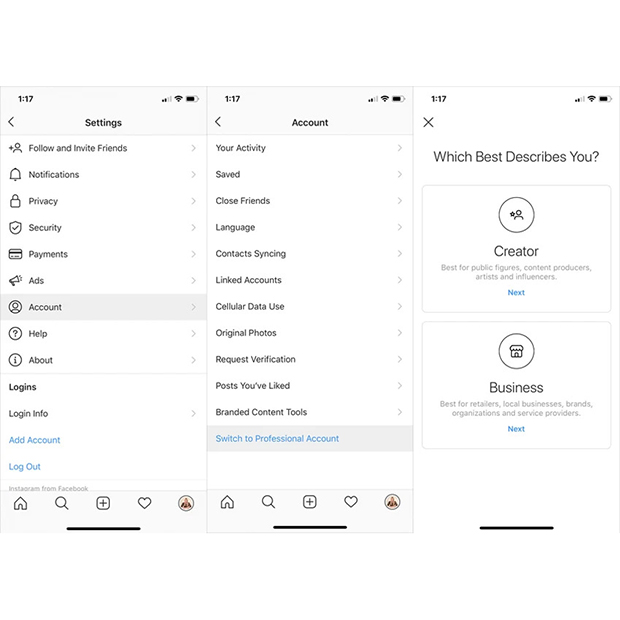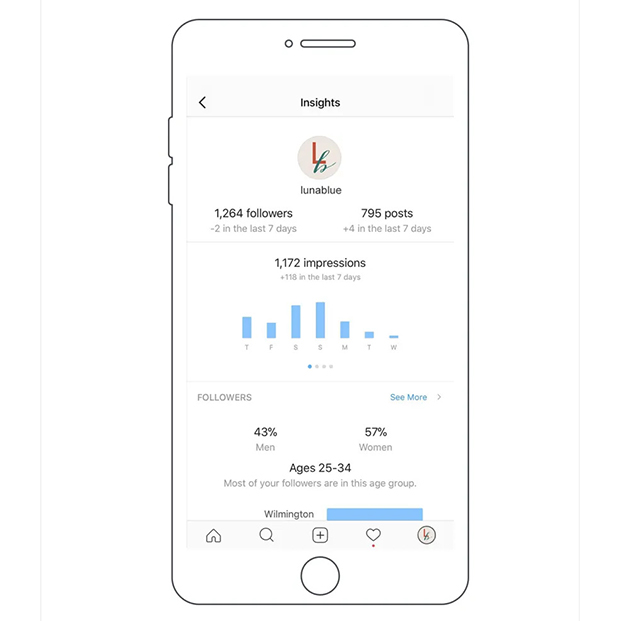 Did you know that Instagram offers personal and business accounts? Available since August 2014, you may have created a personal account before that time or just never even knew.
You should regard Instagram as a marketing, customer service and sales tool that can help you build brand awareness and generate leads. If you are not aware, having a business account offers advantages over a personal one, and it's still free.
Estimates from a variety of Internet sources say that about one billion people globally use Instagram each month and that 900 million of those people follow a business. Not having an active Instagram account is a lost opportunity.
Here are a few of the advantages of having a business account:
 Via the Public Business Information section, you can add a phone number or email, physical address and business hours to your bio.
Add a call-to-action button below your bio.
Tag products in posts.
Employ lead generation tools.
Have access to analytical tools that track engagement and interactions to help you understand your customer and improve your reach. If you want to improve your performance, you have to be able to track it.
Boost your posts. This involves selecting a target audience and setting a budget. You then can see the results of your boost on the Insights tab.
Quick Replies. Ideally, direct messages are answered as soon as possible. But if this is not feasible, you can set up a quick-reply option, which is a prewritten response to common questions.
Manage your inbox. Categorize messages into read, unread and starred to track the most important leads. You also can filter messages between different tabs.
Auto-Publish Content. Using an app or tool, you can schedule posts in advance. You need to connect your Instagram page to your Facebook account to make this work.
Include links in your Instagram stories; however, you need at least 10,000 followers to use this feature.
A Professional account is available only as public and anyone on Instagram can see it.
Creating A Professional Account
If you already have a Personal account, you have the option to switch it over to Professional. If you never really used your Personal account for family photos, pets, passions, vacations, etc, then it makes sense to simply convert it.
However, if you want to keep your Personal account, because you like to post religious or political statements and other private information, you are better off creating a separate Professional account.
The steps to convert from Personal to Professional are simple. Open your Instagram profile on your phone and select the menu (three horizontal lines). Choose Settings, then Account. You'll see "Switch to Professional Account." And you will be prompted through the rest of the process.
If you decide to start a new account as a commercial entity, you will have to choose between Business and Creator. The Creator account is mainly used for brands and influencers. Examples of people in the decorated apparel industry who "might" want to choose Creator would be consultants, educators, speakers, freelancers or artists. For companies that create and sell decorated apparel, with monetization methods and ecommerce set up, you will want the Business account.
The advantages of a Creator account are the ability to see audience insights from the past seven days. You will have a streamlined inbox to separate personal from general messages, and an optional contact information button. You get more analytics with the Business Professional account, but more flexible profile options with Creator.
It's possible to make your Creator account look more personal, which can be an advantage if you want to seem less promotional and salesy.
To start a new Professional account, open Instagram on your phone. Click your profile photo (bottom right of the screen). Press your account name (at the very top of the screen). Click on Add Account and then Create New Account. You will be prompted through the rest of the process.
You can switch from Personal to Professional on your desktop or add a new account, but it is easier and smoother on your phone. The good news is there is no risk to experimenting with a Business account. You can always switch it back or delete it. You essentially follow the same process as noted above, but click on Switch Account type or Delete Account.
In June of this year, I wrote about "How To Create The Ultimate Instagram Bio." If you haven't read that yet, I recommend you do before creating your Instagram Business Page.
Next month, I'll continue with tips and tricks to get the most out of Instagram.
Deborah Sexton is the former editor of Impressions Magazine, where she worked from 1981 to 2001. She now owns her own company, Saracen Communications, doing digital media marketing, copywriting, and public relations for companies in the decorated apparel industry. You can reach her at dsexton@sbcglobal.net.
More Build Your Business
---
Keeping us clothed is a $1.5 trillion industry that consumes a lot of resources and casts a large environmental footprint.
FULL STORY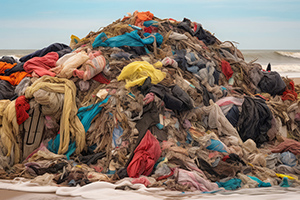 If you're busy, does that mean you're making money? Or are you so focused on getting work—any work—you're no longer paying attention to your bottom line?
FULL STORY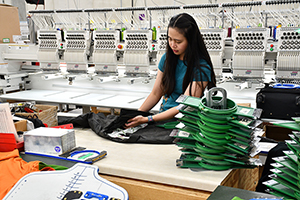 Taking out a loan or leasing to increase production capacity can help grow your embroidery, screen-printing or heat-pressing business, but do your homework first.
FULL STORY