Avoid Workflow Problems Caused by the Front Office
I recently was reminded of an experience I had when interviewing for a plant manager position during my first year after being laid off from Disney.
Being seriously interested in creating my own new direction, I was excited to be hunting for a new job with the right shop and was especially excited when I came across a semi-large shop on the verge of growing to new heights. This modest, small-town company also was accustomed to paying small-town wages. If I were hired, it would be a substantial investment for the owner and a step out of his box, as he had never hired an outsider nor paid the compensation for which I had asked. Many of the employees had worked there for years; thus, a small-business, family atmosphere prevailed.
I knew this would be somewhat of a long shot for me. On the outside, this looked to be a well-operated business. After delving into some areas of the operations, I quickly realized there were many opportunities for me to make a strong contribution. I could easily show where I could streamline some processes and procedures, resulting in savings and profit. This place was a consultant's dream. The company wanted improvements and I easily found many in most areas.
'Accepting Any and All Requests'
During a multi-trip interview process that encompassed meeting the art department and production staffs, as well as reviewing daily workflow, I also met the one person — other than the owner — that took orders from customers. They both told me about the flaws in the art department, and timing and scheduling issues. Also, they mentioned that the head artist was taking the brunt of the complaints. He was a very good artist, was loyal to the company and came to work on time; however, he was a little shy and not a "people person" — as is the case with many artists — and didn't seem to want to take part in a management role.
The most common complaint was they could not get him or the other company artists (all of whom comprised a three-person art department) to move designs through the process quickly enough to keep customers happy. I was confident that this could be another area I could improve immediately by slipping myself into the process and alleviating some of the pressure, as the art department often was backed up. I also could be that person they needed to speak with the front office, as well as customers.
We had some good conversations about the processes and it came down to me giving them my ideas for improvement. Of course, the art department was their main area of focus, but I didn't hear any mention of the front-end issues. I asked them to tell me how they address the aforementioned timing issues with the customers. The common replies were, "The artist can't or won't make these changes that the customers keep asking for" and "We have to keep telling the customers it will be another few more days."
As I listened, I could see a commonality. Both the owner and the customer sales person — who had never worked anywhere else before — accepted any and all requests from customers.
During my conversation with them, they frequently would cite examples where a customer would call in an order and be given a date for art completion. The customer then would call back a few days later and ask for additional changes or multiple options. This process would continue, amounting to four, five or six revisions in one week. But the problem, in their minds, remained that the artists were not giving them what they wanted, when they needed it.
Given the sound of this, have you noticed the same thing I noticed?
The Front-Office Tie-In
After listening to them cover the areas they thought needed improvement, I explained things from my perspective. As a person on the outside looking in, I told them to maintain a good production flow from the beginning to the end, a small portion of the process improvement needed to come from the customer service department. In other words, some responsibility for the workflow issues lay with the front office.
I quickly realized they didn't see what I saw, and were not prepared to hear my revelation. Thus, it was not well received. Such an occurrence is more common than most would imagine. The young customer service lady, while being very well reserved and maintaining a posture of professionalism, proceeded to question the validity of my statement. I went into more detail, explaining the physical limitations or capacity of a given department with a given number of people and a given number of jobs that require a variety of hours to be put into each. The numerous revisions produce a "bottleneck" in the process. This is directly due to the front office allowing multiple revisions before, during and after a job is completed.
The owner listened for a few brief moments and abruptly turned the conversation to other areas of the business — conversation closed. I tried to go back to some examples of issues stemming from the front office, but I realized the topic would not see the light of day any time soon. Instead, we closed out our meeting.
I left the company that day knowing that the bottleneck issue needed to be noted now and addressed going into the job so that all involved knew my intentions. Over the years, I've learned the key to successfully addressing issues is to do so sooner rather than later. Lay out the foundation of your intentions as clearly as possible so that everyone involved knows what to expect. If issues are not brought up early on, it will be much more difficult to address those issues later.
I knew that if I were to take a position with this company, my greatest challenges would not come from the art or production departments, but a large portion would come from the front office. However, I was satisfied and thought I did the right thing by laying my intentions out on the table.
As you can see, I am not with that company today. The owner did offer me the job, but it came down to money and apparently the changes he needed were not worth what I wanted to be paid.
I once read that often when you say publicly that you're going to change how you do something, it's a commitment to accountability. Thus, you're more compelled to complete the task or see it through. This true story also can be applied to many shops, but also is a reflection of my own flaws. If nobody has ever confronted you about your own haunts, maybe writing them down will help you to see the ghost within.
My downfall is that I overcommit myself to too many jobs in a given timeframe. I am that "Yes, we can" person that I spoke of above. As a result of overcommitting, I occasionally have to tell customers, "I'll have it tomorrow" or "by this day," when all along, I've also overcommitted to other customers and have had to tell them that same thing. With all of that said, I'm now publicly resolving, by writing this article, to stay on task and not overcommit.
What might be your inner ghost in the mirror that haunts you? Take a chance and tell someone. By doing so, you are committing to making a change in yourself and holding yourself more accountable, while also addressing your own "front office."
Dan Campbell, also known as "Dot-Tone Dan," is owner of Dot-Tone-Designs, St. Cloud Fla., and co-owner of the screen printers' forum TheShirtBoard.com. Campbell has more than 26 years of experience as an apparel artist, high-end color separator and supplier of industry services. For more information or to comment on this article, email Dan at dottonedan@cfl.rr.com.
---
Avoiding problems early on in your color separations will cascade down into gains at every step of the screen-printing process.
FULL STORY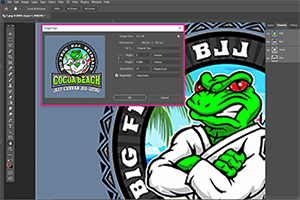 T-shirt screen-printing veterans Danny Gruninger, of Denver, Colorado, based DayBirds Printing, and Rick Roth, founder of New England's Mirror Image Screenprinting & Embroidery and Ink Kitchen, talk fast, efficient setups as part of the Shop Talk education series at the 2022 Impressions Expo in Fort Worth, Texas
FULL STORY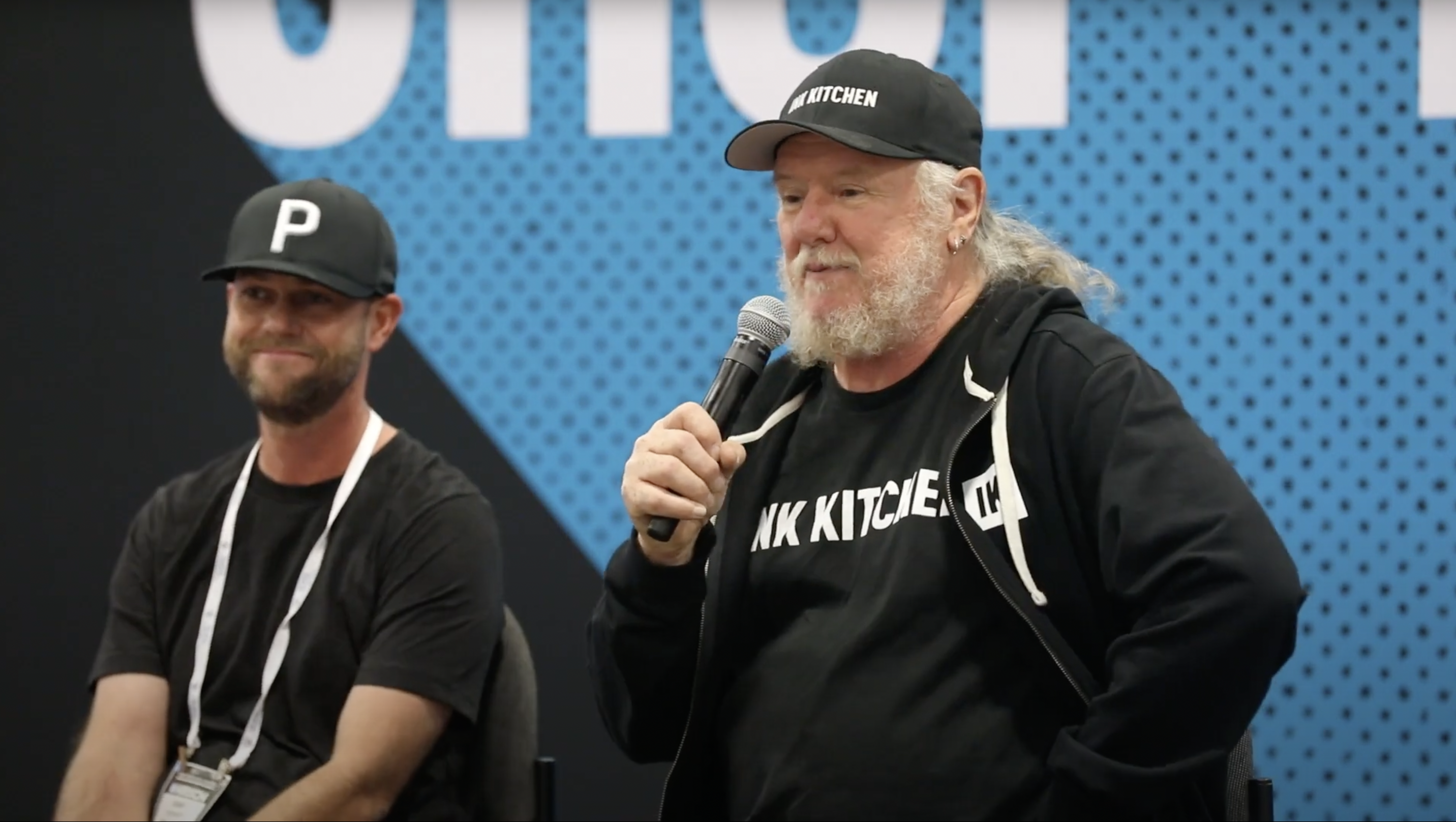 Garment decorators always are looking for ways to create special effects (SFX) with their screen-printed designs by offering specialty inks — puff, glitter, suede, shimmer, high-density and more — to keep their artwork on the cutting edge.
FULL STORY